Most Expensive Parts of a Wedding
Dear Bride: You Are Getting Ripped Off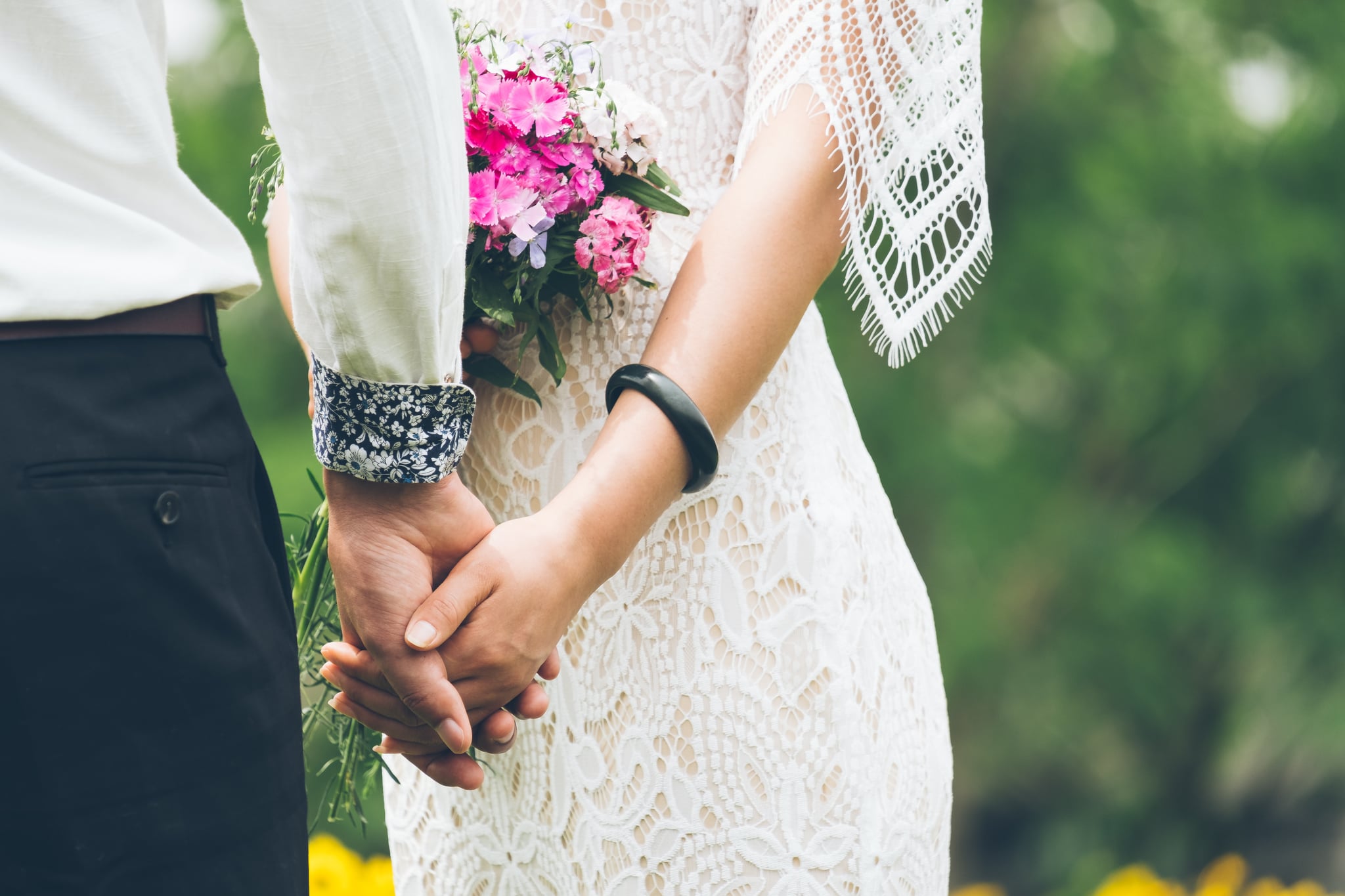 It's not a secret that planning a wedding can be a complete and utter money sucker. From flowers to food, dresses to DJs, putting together all the puzzle pieces of your dream wedding day might mean that you are digging into your savings account and your parents' savings accounts — even swiping your credit card more than you ever imagined you would to pay for an eight-hour party. But if you break down what makes weddings expensive, you'll start to see that a lot of the reason they break the bank is because of a bride's expectation to have all of the bits and pieces that they've seen at other people's weddings, or in wedding movies, at their very own wedding.
Saving money on your big day is easy. But it starts with you picking vendors, reading over their contracts, and seeing how you are getting potentially ripped off. Here are five common ways brides accidentally or unknowingly overspend and how they can save a ton of cash when planning their wedding.
1. Your Music Choice
One of the most memorable things at a wedding is the music that's playing in the background and getting people out of their chairs and onto the dance floor. But paying for a band or a DJ can be one of the biggest expenses you have for your wedding. A DJ could cost you around $1,124 and a band could cost you even more at around $3,587. To find a lower price, look for up-and-coming bands or DJs who don't necessarily specialize in weddings. You can also skip having a professional music source and instead hook up a playlist from your phone to powerful speakers.
2. Your Flower Arrangements
If flowers are an absolute must have at your wedding, see how you can cut costs here by having smaller flower arrangements on your tables, swapping flowers for candles at your ceremony, and making DIY bouquets for yourself and your bridal party by heading to a local flower mart. Wedding flowers can set you back thousands of dollars, so pick and choose which flower arrangements you need, which you can make yourself, and which you can ditch for candles, DIY crafts, or balloons instead.
3. Your White Dress
Finding the dress of your dreams might be high up on your wedding-planning to-do list. While it might be extra important for you to find the perfect dress, be sure you price check before calling it a done deal. Wedding dresses can cost, on average, over $1,500, especially if you're eager to get a brand-new dress. Look into your options for renting that same dress, finding it used, or for selling it afterward to make back a chunk of your cash.
4. Your Food Options
Making sure your guests are well fed throughout your wedding is something that can make or break the event. But at some weddings, thousands of dollars can be wasted on having too much food, too many food options, and a dessert buffet that's not resonating with a crowd of people who are too full to eat another cookie. When you meet with your caterer, review their different food package plans and see what you can cut. People tend to fill up on cocktail hour, so perhaps go the buffet route during the reception to save on costs and also allow your guests to pick and chose what they want to eat and how much they want on their plates.
5. Your Party Favours
From wine openers to candles, party favours may be something you want to have for your guests at the end of the night, but they can be one of the first things you ditch from your wedding budget to save a thousand dollars or more. While it's a nice treat to provide your guests with an exit gift, realize that most of them are too tired, too drunk, or too full to even notice the freebie on the way out. They'd probably prefer something more practical and less expensive like a bottle of water or a bag of popcorn to eat on the way home.