Mum Throws Daughter a Period Party
This Epic "Period Party" Came Complete With Pizza, Cake, and . . . Tampons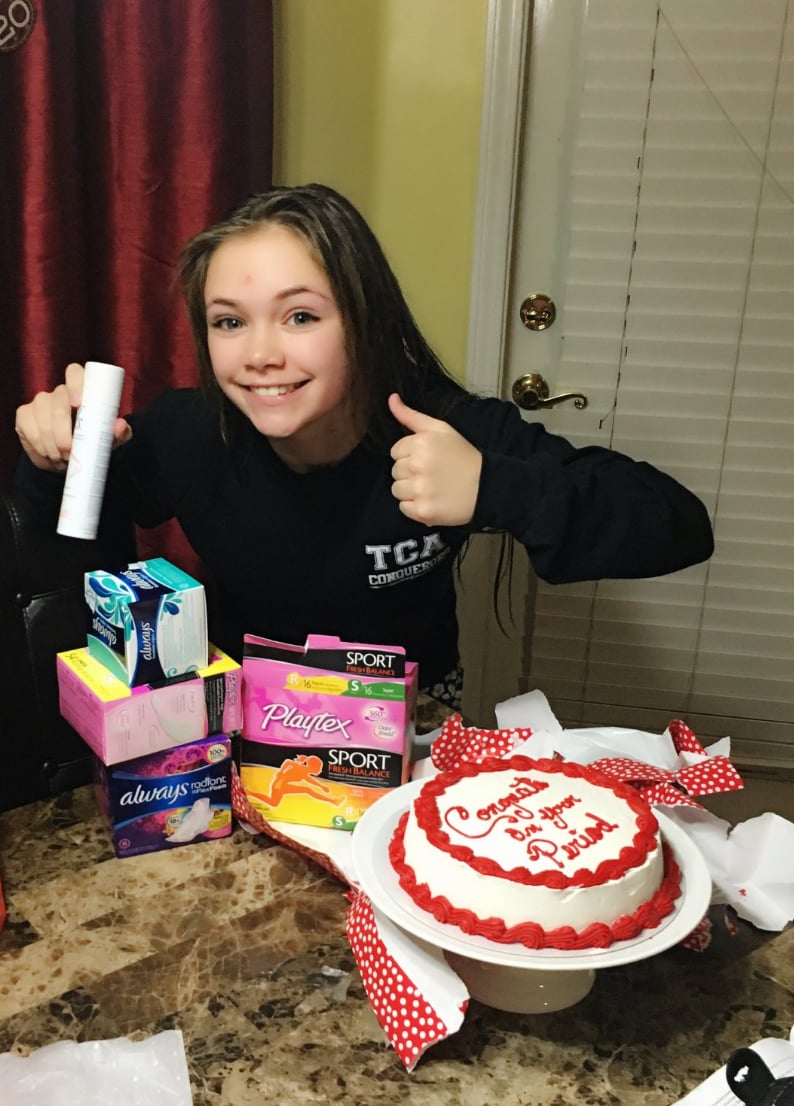 With a first period comes anxiety, excitement, and discomfort, and as if that wasn't enough — it can come with stigma. But one mum gave stigma and the stress of your first period a big middle finger when she threw her daughter a "period party" to celebrate the monumental new chapter of her teenager's life. Shelly Lee said she threw the hilarious soirée because her daughter Brooke "was anxious to have her period" and Shelly "wanted to make this event a little more fun!"
The party even came complete with pizza, tampons, pads, and — best of all — a cake that read "Congrats on your period."
The idea of a period party is actually pretty brilliant. It helps to further normalise something that is, well, extremely normal and adds a little bit of fun to something that can be otherwise a little scary at first. Because — even though they can be annoying as hell — periods are something to be proud of! It's a woman's most natural way of knowing she's growing from a girl into a badass woman, and that's definitely something to party about.
Brooke started her period today & my family is super extra 😂😩 pic.twitter.com/ed14gNrgKf

— Autumn Shea (@autumn1shea) January 10, 2017