Should I Care If My Boyfriend Watches Porn
Hey Thomas! Is It Weird That My Boyfriend Still Watches Porn?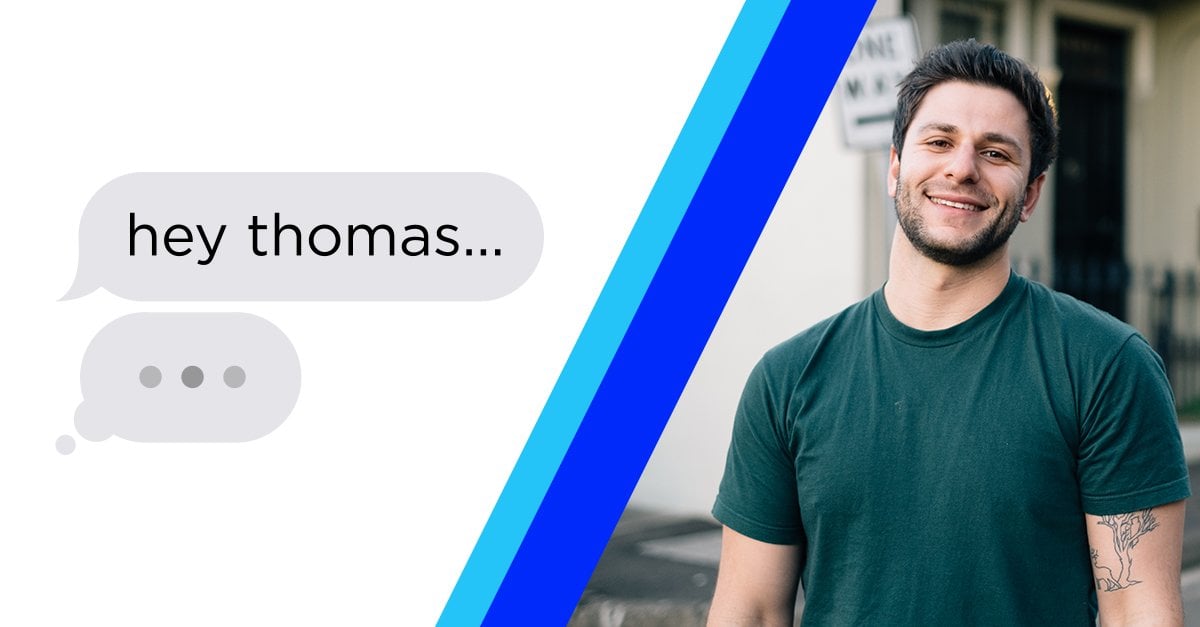 Hey Thomas,

In the last 2 weeks, I've walked in on my boyfriend watching porn three separate times! The first time I didn't care, but now it seems a little odd. We moved in together about six months ago and we're still having regular (and good!) sex. I'm considering giving him an ultimatum, but I'm not sure if I'm overreacting . . . maybe he was watching porn regularly before and I just didn't know because we weren't under the same roof?
Any help would be much appreciated.
Yours,
Should Really Learn To Knock
Hello there pal,
Seems you've found yourself in a porn pickle, which sounds like it should be sexy and delicious, but really it's off-putting and not even remotely edible.

I think before we proceed it's important to include the following disclaimer: Studies have shown that most people watch porn, some watch it more than others, some watch it less. It's also worth noting that too much porn can definitely be bad for you.

With that out of the way, we can start to look at the sex, lies and videotape situation you're in.
The first problem you're facing is that three is definitely not a magic number for you in this scenario. Catching your boyfriend watching porn once is pretty funny, it's almost a bonding experience. The kind of anecdote you then wheel out to your couple friends after a boozy dinner.

"Guys, you'll never guess what!"
You wink at your boyfriend, that fifth glass of rosé is really kicking in now, you feel like Amy Schumer.
"No Jennifer, don't!"
Your boyfriend laughs sheepishly, though he knows the story will be a killer. You guys are on fire tonight.
"I recently walked in on Conor watching porn, it was SO funny! Some video called Game of Bones! Can you believe it!?"

Nailed it, Jennifer you've really come into your own in 2018.
Everybody laughs, you make a hilarious Winter is Coming joke and the night moves on.

But three times is a little trickier.

Now, look, once upon a time I was a teenager, armed with nothing more than a laptop and excruciatingly slow dial-up. This led to me screaming at my mum from upstairs, "GET OFF THE PHONE!", while she wondered why I was up so late studying.
Anyway, the point is I know that porn can have a certain pull — 'scuse the pun.
However, as you get older, enter adult relationships and most crucially, live with your partner, porn has to take a backseat.
The maths on your situation doesn't paint a pretty picture.
EQUATION: 3 times x 2 weeks ÷ 1 roof = TROUBLING

You asked the question, "was he watching that much porn before?" and the answer is DEFINITELY. I've lived in several share houses and sometimes it was like being on an actual porn set. But now that you're cohabitating, he should be looking to scale it back.

The fact you're still having regular sex and is good news. If he was exclusively logging on to get off, then that would be a whole other kettle of fish.

Moving along, you discussed giving him an ultimatum about his porn habits — The Porn Ultimatum — if you will. Presumably, it'll be part of a franchise including The Porn Identity and The Porn Supremacy.

I think this you're on the right track, but maybe you should angle for more of a conversation as opposed to an ultimatum. An ultimatum can seem loaded and intense, it's a real do or die vibe. Whereas a conversation can lead to a resolution that works for everyone.
The first step is to remind your lover that porn is very similar to KFC.

When you enjoy it alone, it's fun, to begin with, but you feel gross eventually. However, when you share it with someone, BOOM — it's finger licking good.
What I'm trying to say with this confusing fried chicken analogy is that sometimes watching porn together can be the ultimate turn on.

It's clear that you both enjoy sex together, while he also occasionally watches porn. This is making you feel a bit odd, so why not bring it into the dialogue and see if you can't find a solution that fixes all the issues?

Your other option is to give him a taste of his own medicine. Clear your schedule, set up camp in the living room and really go for gold. Once he sees you in action, he'll almost certainly understand how you feel.

In summary, you're not overreacting at all. But I also don't think you have a long-term problem on your hands. Instead, you've simply moved in with a semi-stunted male (honestly, most of us are useless), and he's failing to pick up the vibe of his new environment.
If anything I think this whole situation is a good platform for you both to Grow And Come Closer, which also sounds like the oddly tender title of a porn film.

Best of luck buds,

Thomas