Threesome Apps
If You're Looking to Spice Things Up With a Threesome, Then There Are Apps For That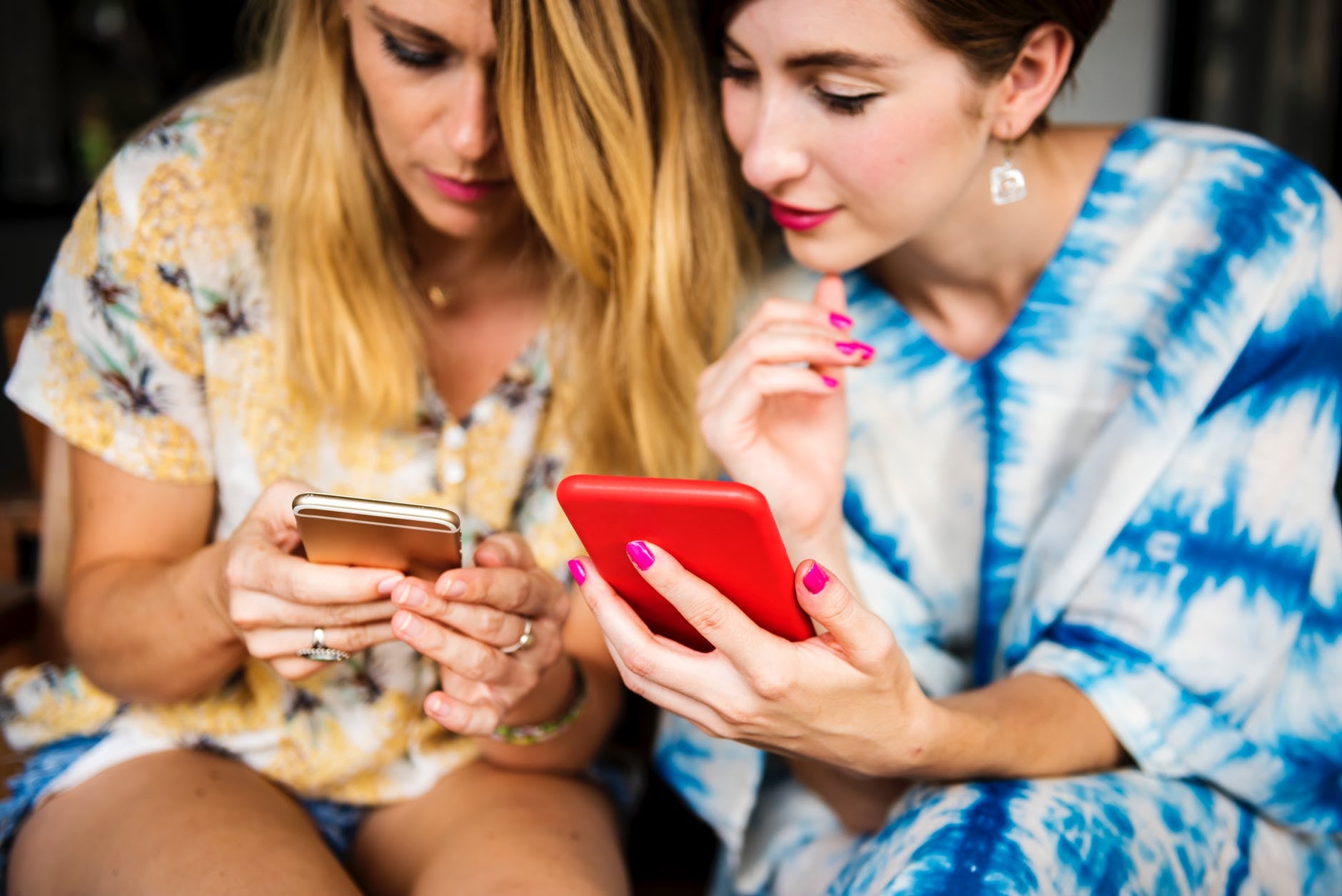 You can't always just walk into a bar and ask someone for a threesome. The solution: get out your phone and browse online to find your perfect match. Someone who, well, is actually looking for a threesome. Awkward encounter avoided. There are many threesome apps out there, such as 3somer and Feeld, which help simplify the process so you know what to discuss and which type of partner (or two) you're looking for when choosing to have a threesome. It's a big decision, especially if you're a part of a couple seeking a third, as the aftermath can affect your relationship. Fortunately, when using a threesome app, everyone involved is knowledgable of the dynamic and can figure out the right setting and people to engage with early on. Here's how it works, thanks to experts at 3somer.
How Does It Work?
Using a threesome app can help you find like-minded people in your local area easily. It's free to set up, and it works just like dating apps, where you swipe left and right to secure matches. Basically, you create a profile on the app and can list what you're interested in: these might be your preference in terms of gender for the threesome (MMF, FFM, and so forth), proximity, single or couple matches, fantasies, and other little quirks so people can better understand you, as well as stories, where you can share some past escapades to give others a feel for what you like to do in bed.
Here's a testimonial from a 3somer explaining how an arrangement might happen. Of course, meetups can vary, but this shows that if you give it some time to get to know your other party, you can have a positive, safe, and enjoyable experience. "My first threesome experience actually started with the 3Somer app. I had always been attracted to women and wanted to try a threesome but never acted on it. That is until last year. I found this app and decided I'd give it a try. I quickly found a married couple that was not only interested in me, but I was interested in them. We chatted for about two weeks before we decided to meet. We decided to meet halfway since we were about 3-4 hours away from each other. I met the couple at a restaurant/bar and we hit it off. After a light dinner and a couple of drinks we went down the street a little bit to a club/bar. Having great conversation and a few more drinks we all started dancing. Before I knew it she was kissing me right there in front of everyone! I was so turned on! I decided since things were going so good that I would take them up on there offer and head back to their hotel room with them."
What to Know Before You Use Threesome Apps
As with any dating app, it's important to feel protected, as you can never be too sure who's really on the phone. Luckily, experts from 3somer give some safety tips and weigh in on the pros and cons to recognise before diving in.
You don't know the person much online, and they might behave differently offline. Plus, you might be seen by people who know you, as the profiles are open. Of course, if your best friend's brother is also on it, then at least you know you're both looking in the same direction. Still, some people can be sensitive to the exposure.
However, you can also choose an app that does offer some privacy. 3Somer has implemented private album and ID verification features to protect the privacy of users and make the community safer, for instance. Also, the best way of avoiding bad experiences is to do some background checking. Spend some time talking with the person you're connecting with to know him or her well enough before heading to your bed. Use your best judgment and give it time to be sure. Perhaps even meet for a cup of coffee beforehand to feel out the situation.
And if you do find the right person (or couple) for your threesome, you could be in for a great experience! You're all on the same page and are interested in the same fantasies and sexual adventures.