Waiting to Have Sex
Why My Ex-Boyfriend and I Waited Nearly a Year to Have Sex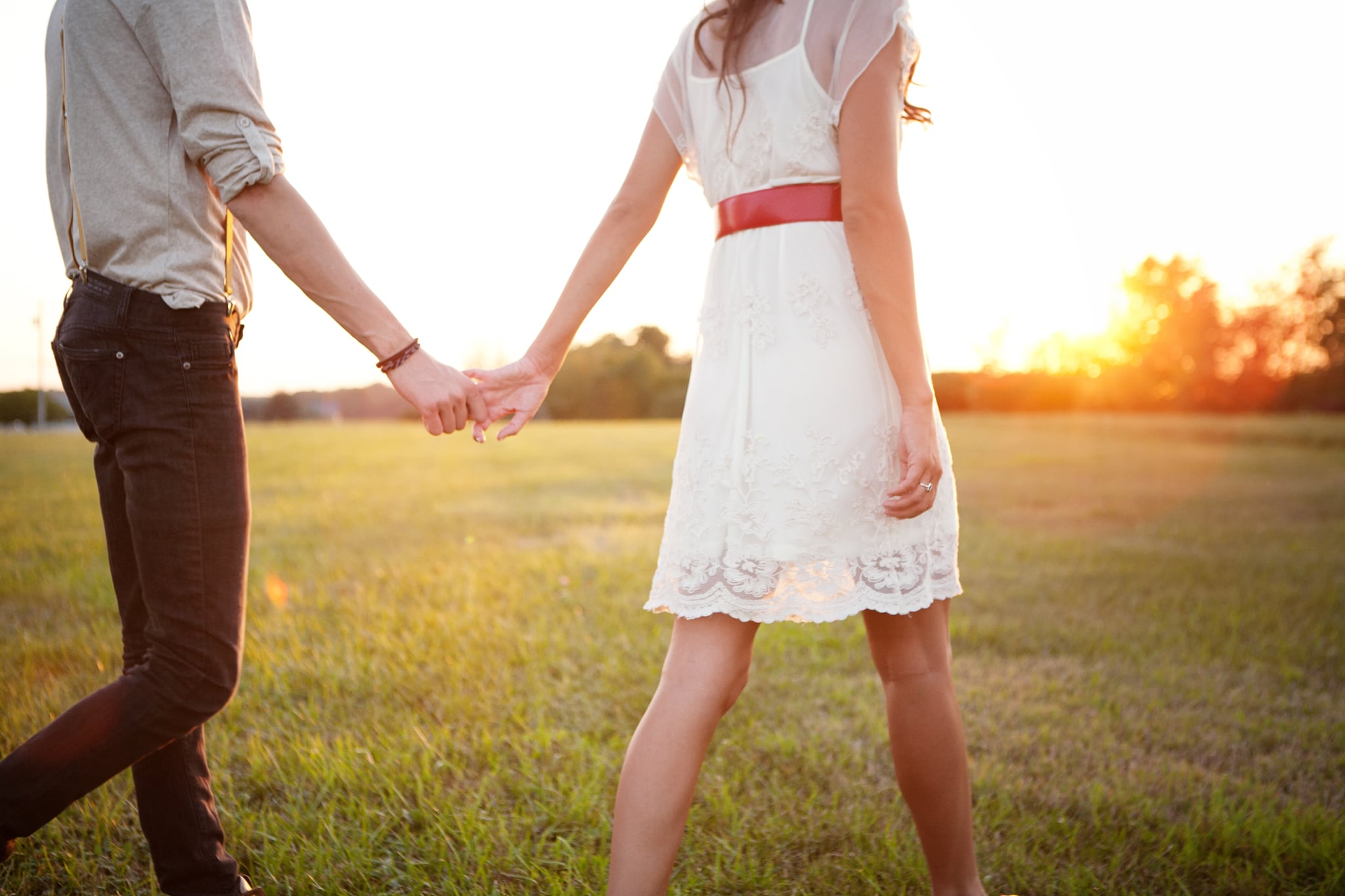 When most people hear about a couple that dated for almost a year before consummating their relationship, they probably assume these lovers were religious and/or virgins. However, my ex-boyfriend and I waited 10 months, and neither of us fit this description. We practiced no religion, but we were both spiritual and believed sex should express love. And we were far from virgins, but we didn't want to repeat mistakes from the past, when we'd rushed physical relationships and gotten hurt.
We started talking about sex very early on, establishing that we shared these views on our third date. He and I also shared the belief that sexuality was nothing to be ashamed of. We developed a physical relationship within the first few months of dating, mostly using our hands, but we wanted to reserve that final milestone for the stage when we were in love and in a committed relationship.
Our courtship progressed slowly emotionally as well as physically, so we were still in the casual, nonexclusive dating phase six months in, when we almost slipped up. During one of our usual fooling-around sessions, he ended up naked on top of me such that if we had inched a little closer, there would be no going back. Every ounce of my body wanted it, but my heart was on a different page. I didn't know if I could handle the emotional consequences of sleeping with someone who wasn't committed to me.
"I'm not sure about this."
"Then let's not do it."
By that point, I was starting to get frustrated by the slow pace of our relationship. It wasn't that either of us was dating anyone else; we weren't. We still bought each other Valentine's Day gifts, and I had met his parents. But he had jumped into relationships too quickly in the past and didn't feel ready to make ours official.
I had to respect that, but I didn't have to pretend we were exclusive. So when I met someone else who seemed more gung-ho on getting into a relationship, texting me every day and emphasising how excited he was to get to know me, I decided I didn't want to wait for someone who took days to respond to texts and was unsure of what he wanted. But almost immediately after I told the guy I'd been seeing for the past six months that we should just be friends, the one I'd been dating for mere weeks vanished. My now-friend came over to comfort me with no expectations beyond friendship. I realised that maybe quick flames really do die fast, and maybe there was value in being friends first.
For the next two months, we remained friends. We still cooked for each other, confided about our problems, and went out together, minus the physical relationship. But when I confessed that I still had feelings for him, it became clear that neither of us had lost our feelings for each other in the first place. The difference was that we now had a foundation of friendship to build on, which gave us a new level of comfort around each other and made him feel more secure about getting serious as a couple.
After that, everything progressed quickly. Nine months after our very first date, I took him to visit my parents in another state. It was in their guest room that we first said "I love you." And as we lay there together the following night, I confessed, "I don't know how much longer I can wait."
"For what?"
"To, you know, 'go all the way,'" I laughed.
"Well, not here."
"No, not here. But maybe next weekend?" We were planning a trip to see a concert and stay at a quaint bed and breakfast, so the timing seemed perfect.
"I'm not entirely opposed to the idea," he smirked.
I bought condoms. I sent suggestive texts. And when we stopped by his parents' house before our trip and found a sex positions book he had received a long time ago as a joke, I asked him to point out his favourites. I meant business.
But after the 10 long months we'd held out, our self-control was running low — too low to wait even one more night, apparently. We ended up caving the night before our trip, on his parents' couch, with the song accompanying the menu of Waking Life repeating on DVD in the background. Despite our patient waiting and careful planning, our brand-new sex life was not devoid of spontaneity. And we couldn't complain about that.
The next afternoon, though, after checking into our bed and breakfast, we gave it another go the way we'd planned: on a wooden king-sized bed with a canopy and floral-patterned comforter, though we somehow ended up in the bathtub by the end.
Afterward, we got dressed and went to dinner. Between sips of red wine, my now-boyfriend placed his hand over mine.
"I really do love you, Suzy."
"I love you, too."
I had longed to be able to say that the next time I slept with someone new, and finally, I could.