What Does It Mean to Be a Mum in 2018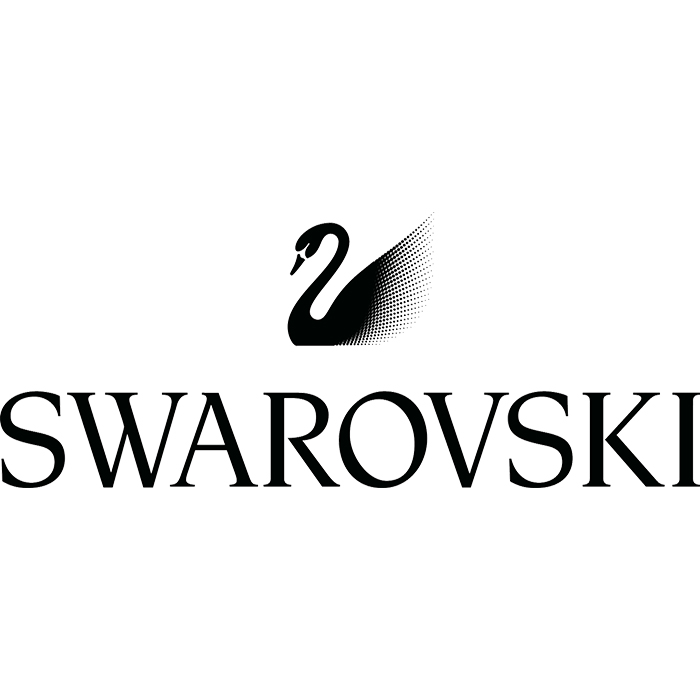 What does it mean to be a mum? This year, in partnership with Swarovski we're making a point of celebrating every aspect of motherhood. Says Creative Director Nathalie Colin: "Mother's Day is a celebration of powerful females: mothers who made the impossible possible and multitasking women through to those who inspire not only their children but also other women with their unique personal style." The Swarovski Latisha range, with its timeless black and white colour combination, is as multifaceted as the mothers the brand celebrates: elegant and cool, timeless and modern, but above all brilliant.
When it comes to motherhood, there's no set way of doing things. Sure, there are tried-and-tested methods and the advice of well-meaning friends . . . but when it comes to you as a mum, or your mum as a mum, nothing is set in stone. Everyone has a different version of motherhood, and that's what makes every mum so special.
With the approach of Mother's Day this week, we put the question to the mothers in our audience: what does being a mum mean to you in 2018? Each answer, like every single one of us, was different in some way. Read on, and relish in your own brand of motherhood, whatever it looks like.
"To me, it's about running my own race — or actually not racing at all. I switch off social media and do what feels right for me and my baby. There's a lot of competition out there in the early motherhood and I've realised stepping out of that mindset makes me a happier person and better mum." — Hannah
"Short version: I believe it's important as a mum to be a provider, a protector and someone whom your child feels safe with." — Christen
"Having been a mother to a minor for 31 years, motherhood in many ways is so much easier today than it was in 1987 when my son was born. With today's technology we can have answers for all our parenting questions 24/7, with the click of a button. We also have more open discussions with other mothers, which puts things into perspective, especially when society is constantly comparing our children. It's an amazing time to spend quality time with our children because we as mothers are more connected with them — we're able to 'speak the same language.' However, as a mother in 2018, we have to be vigilant all the time, of the known risks like 'stranger danger' but also the unknown dangers of the internet. It means we are always on which can be extremely stressful and tiring. In the past when the children were home, at a friend's house or at school, you knew they were safe — now nothing is guaranteed." — Bianca
"It's my world. I never, ever thought that I would 1) be a mother and 2) say those things and I'm so grateful that I have done it. Becoming a mother has made me a better human and it's given me hope for the future." — Michelle Bridges
"Being a mum of adult kids in 2018 brings a sense of satisfaction in who they are today — the foundations we set during their childhood and adolescent years means we really enjoy the relationship we have and the time we spend together now. I am one very proud mum of two responsible, socially aware, compassionate, and productive adults." Christine
"It means a newfound appreciation for wine!" — Sasha
"I think as a mother you are always striving for balance. I think it's just [about] finding time with your child, finding balance and having quality time when you can. Being a mother in 2018, we are blessed to have great opportunities, and to be able to take advantage of these opportunities — as a woman and as a mother." — Elyse Taylor
"Being a mum means: giving my boy all the tools he needs to thrive — not just survive. Passing on the knowledge of my ancestors — keeping our language and culture alive. Being his safety net — always there for hugs, laughter and tears." — Rae
"Being a mum is about versatility. You become exactly what your children need when they need it. You provide a safe comfort when they need it . . . and you allow them the space to grow when they need it (that's harder). And you love them no matter what. And you take it all in . . . absorb and live every minute of it, because one day you blink and they are grown up!" — Lori
Being a mum to me means being present. Knowing that regardless of the items that my children may want, the thing they need most is my time and being in the moment with them when we are together." — Caroline
"Being a mum in this crazy world comes with so much judgement — breastfeeding, sleeping arrangements, dummies, weaning . . . Often women aren't supporting women at all, and believe there is only one way to raise a baby — their way. I question and doubt myself more as a mum than I ever have before. I have to remind myself daily that comparison is the thief of joy. Being the best role mode that I can be for my little girl is all that matters — teaching and guiding her, supporting and encouraging her, and above all else, loving her with my entire being.
And wine. Wine is important." — Anne Marie
"In any given situation (particularly the challenging or testing moments) asking, 'What can I or my child learn from this?' and then moving on." — Dympna
"It's a juggle. You have to juggle looking after you child(ren), making them feel loved and protected, and you have to look after yourself — if you are not in a good place, everyone will suffer the consequences! You have to ensure you give your partner quality time and that you communicate with them. Often that's the first thing that suffers and slips down the priority line. A rewarding juggle, but a juggle all the same!" — Sarah
"Being a mum is the hardest, but best and most important role of my life. I can't really put into words what motherhood means to me, but one thing is for sure — I always want to live my life in such a way that my son would be proud and that I can teach him through example." — Kelsey Wells
"Being a mum in 2018 is super challenging, however I think we are our own worst enemies in that we put the pressures on ourselves. Like, really — does anyone else in the world care whether all the washing is done, the house is clean, grocery shopping done, etc.? NO, they don't. A happy and healthy child (and mum) is the most important thing but I totally admit I do let all the other pressures get to me. Oh well — that is being a mum in 2018." — Teri
"Motherhood for me is supporting and guiding my son in his life choices. It's allowing him to be who he wants to be in the world." — Jacintha
"To me being a mum in 2018 means doing and having it all! By this I mean taking everything life has to give you and running with it. From working and having meetings when my son's asleep to taking him around Australia in a van, things change day by day and nothing will ever be perfect so we are just going with it and taking every opportunity that we can get. My biggest tip for motherhood is to always take time for yourself first. You are as important as all the tiny humans you are looking after!" — Emma Barr
"Being a mum in 2018 is about finding or juggling a way to have it all. We're in such exciting times for female empowerment so it's about finding that career that makes you happy, having that third baby to complete your family, and still going out for that drink with your besties." — Jenny Vanderhoek
"Being able to compartmentalise kid time, family time and work time. Realising that there is no balance and there is always an opportunity cost. Realising you are human and trying your best to raise kind, compassionate and respectful kids." — Candice
"Motherhood is the most rewarding and hardest job on the planet. But the joy of allowing your children to learn, grow, take risk, experience, fail and win is the also what lights each of us up." — Luanne
"Being a mum in 2018 means showing my daughters what it looks like to go after big dreams, to keep going when you want to give up, to not be afraid to have a big cry in front of them and to dance around your living room like no-one is watching as much as possible." — Lizzy
"This is an easy one! It means that we mums can be successful by living out our passions and running our own enterprises, all whilst holding the fort together and maintaining our home and family demands." — Petria
"I think it's important to have your mum tribe that you can turn to when you need help or a break — much better than alcohol or hiding it away inside." — Sarah
"Embracing every moment, not just through the lens! Losing your sh*t all day long, but at the end of it whispering goodnight and how much you can't wait to do it again tomorrow. Followed by wine or chocolate, or both! Unconditional love." — Anna
Don't forget to let your own multi-faceted Mum know how much you care — shop Swarovski's Mother's Day collection here.