What Happens at a BDSM Dungeon
What It's Really Like at a BDSM Dungeon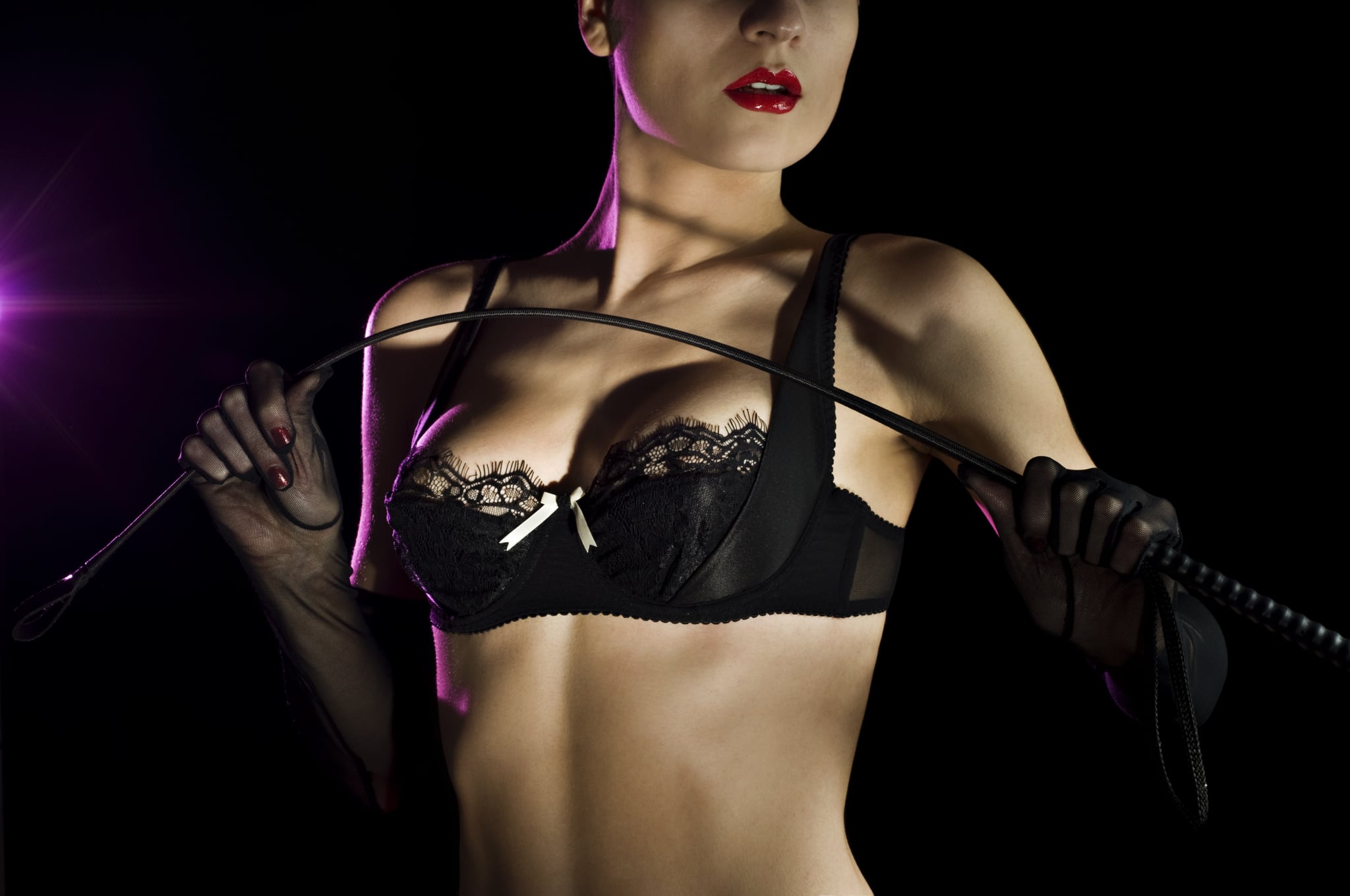 It's a Saturday night in the inner west of Sydney. I'm in a warm building on Parramatta Road, watching a woman in a corset use a small tool to send electric shocks through another woman who is wearing only black lingerie. Across the room another woman is handcuffed to a large cross, being spanked with a leather paddle. In the back room there's a rope-tying demonstration happening, while upstairs there's an area for medical and blood play. Soon I'll be taking my turn while a dominatrix teases me in front of a room full of strangers.
Welcome to the world of BDSM.
Despite the success of the Fifty Shades of Grey franchise — which most people in the kink community are not terribly fond of — the general public have no idea what really goes on in a BDSM (bondage, discipline, sadomasochism) dungeon. And to be honest, neither did I until two years ago.
The first time I went to a dungeon, it was a balmy Sunday afternoon, and it wasn't exactly the orgy described above. The venue, which runs a number of events each month, was holding a fetish market. It was a chance to look around the dungeon, as well as buy anything from handmade leather whips to speciality candles for wax play to custom kink furniture.
"It's a misconception that the dungeon is generally a very intimidating, cold place where evil things happen."
Before attending the markets, I had experimented with some kinky fun with my then-partner, but had never actually been to a dungeon. Previous to exploring with my partner, my knowledge of BDSM was confined to Cosmo tips about using handcuffs in bed, some secret deeply held fantasies, and clips of pornography viewed online. Which, according to the experts, isn't the best way to educate yourself.
"I'll start by saying that real life BDSM is nothing like the porno . . . Sorry, boys," Mistress Ophelia explained when I asked her about most people's misconceptions about domination.
Mistress Ophelia is a professional dominatrix, meaning she literally lives and breathes BDSM. Describing herself on Twitter as a "Kink positive feminist, sexual sadist, #latex queen, professional headf**k and woman of dark desires", the Brisbane-based dark-haired beauty knows her stuff.
"I think a common misconception is that the dungeon is generally a very intimidating, cold place where evil things happen," she said. "Whilst this can be true it's totally dependent on a person or client's consensual fantasy! BDSM can be light hearted and fun, too."
This fun, and laughter, and joy, is something that people who aren't in the kink community may not understand — especially if they are basing their understanding off of a certain terrible book and movie trilogy.
The Australian Study of Health and Relationships estimates between 1.8 per cent and five per cent of adults in the country had engaged in BDSM in the last year before their survey. This would mean the vast majority of the public are in the dark when it comes to all things kink. A second, more informal, study by Durex estimated that up to 36 per cent of adults in the United States had tried light bondage such as blindfolds or handcuffs, but aren't completely involved in BDSM.
My entry into the world of BDSM came during a relationship with an older man — cliché, I know. I had always been curious about the world, but had been worried about being judged or shamed by previous partners for my desires. I also didn't know where to start, or how to even bring up the topic with someone I was dating. But with this relationship, the conversation about kink came naturally, and I was able to explore and discover what I liked and didn't like. Soon I was introduced to Fetlife (like Facebook but for kinky people), and the concept of play parties and munches (vanilla social gatherings for those in the community). We introduced some kinky fun in the bedroom, and then a few months later I found myself at a women-only play party at said inner west dungeon, getting ready to try out being tied up and suspended from the ceiling.
Not everyone is lucky enough to have a partner to fulfil their fantasies or experiment with however, which is where professional dominants like Mistress Ophelia come in. Like other types of sex workers, you pay professionals for their time and expertise, and they provide a hopefully unforgettable experience for you.
"If you're interested in professional BDSM, first do a Google search for professional dominants and dungeons in your area," the Mistress explained. "Do your research, make yourself very familiar with the dominant you would like to see, read every page of his or her website.
"Ensure that the provider you've chosen to see is aware that you're totally new to professional BDSM. Remember to get a good nights rest, eat well and stay hydrated before your appointment. Know that it's okay to be nervous, we are experts at making you feel safe and comfortable (or uncomfortable). Never, ever, ever be late or early!"
The most surprising thing about my first visit to a dungeon wasn't the people have sex in (semi) public, or the vast array of torture devices and toys (there are many, many, different types). It was the happiness and openness of the people at the party.
See in many senses, kinky sex is just like vanilla sex: it can be intense, it can be sexy, it can be fun, and sometimes it can even be awkward. In both cases the important thing is communication, honesty, and most of all, enjoying yourself.
Top Tips for Dungeon Virgins
Do your research on dungeons in your area, and find out if they have a dress code or rules.
Most dungeons have strict rules on intoxication, so be aware if you turn up drunk you'll probably be turned away.
If you want to make friends who can show you the ropes, attend a munch, which is a casual social gathering of kinky people.
Your first time in a dungeon can be overwhelming, so it's okay to just hang back and watch for a while!
This is true of anything kinky: you may not know what exactly you like and don't like until you try it, so experiment and have fun but ensure you have a safe word ready for if something becomes too much.
If something isn't your thing in a dungeon, just walk away. There are dungeon monitors who will stop anything dangerous, it's not up to you to interfere.
Never, never, NEVER touch someone without consent. The mantra at dungeons is "safe, sane and consensual" and this is taken very seriously.
Most of all: have fun and learn something new!
Image Source: iStock