What Is Haunting When You're Dating
If You've Been Ghosted Before, You're Probably Being Haunted Now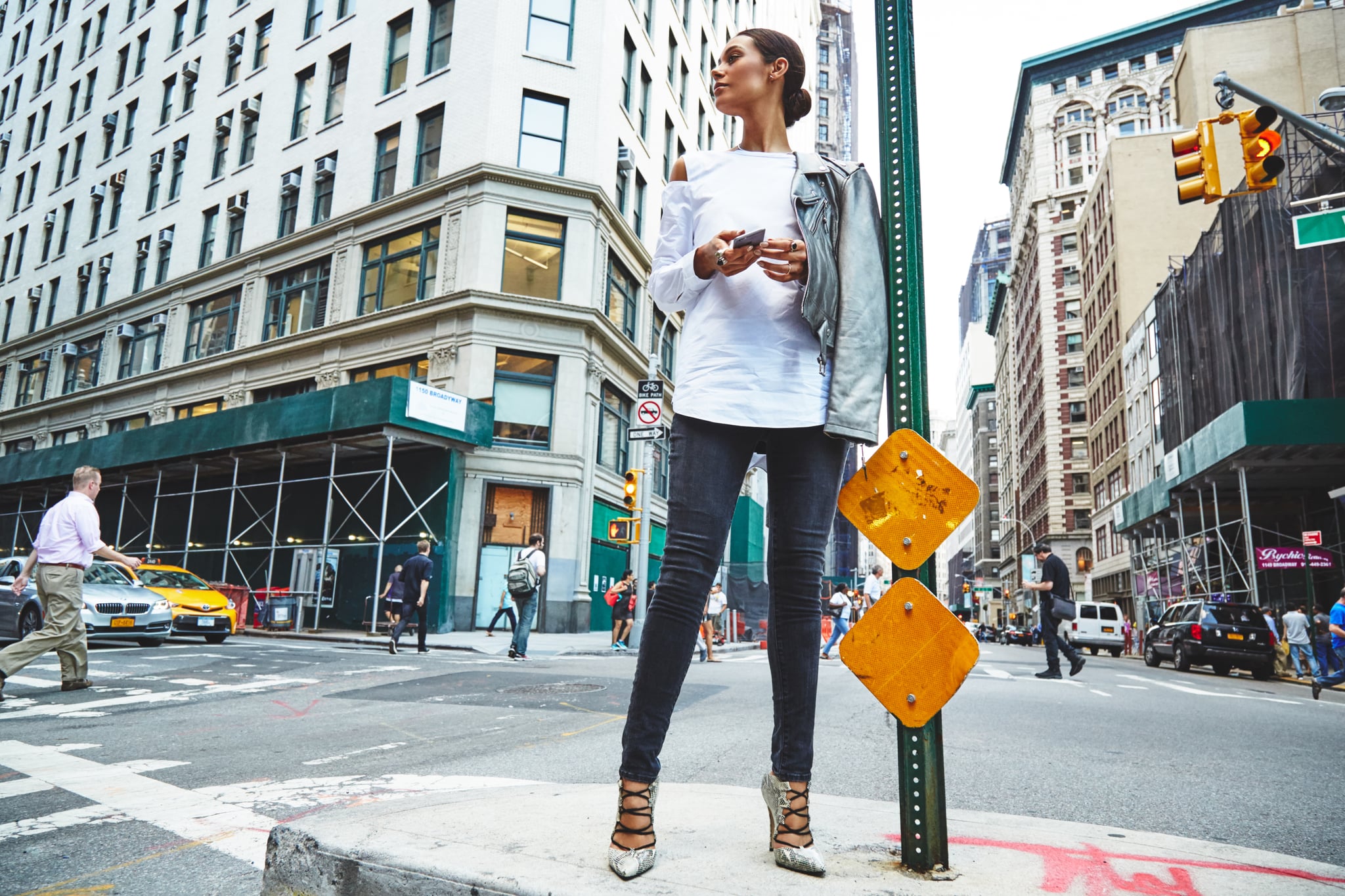 With the rise of online dating came the rise of ghosting. ICYMI, ghosting is when a person you've been seeing seemingly disappears off the face of the earth — they don't respond to texts, disappear off the app you met them on and become totally unreachable. And because you only met them through the app, and can't ask a mutual friend about them and you won't run into them, it's like they have totally vanished.
Except on social media. On social media, they live on, and will occasionally Like or view your Snapchat and Instagram stories. And that is called haunting. If it's someone you dated a couple of times before they stopped replying to your texts, and now they're always the first to watch your Snap story, it's going to make you feel a bit odd. "We matched on Tinder and had only been on two dates," says Em, a 27-year-old who's experienced the haunting, "but I was hopeful it could become something more."
"He was nice and cute and he seemed to be interested in me but other then a quick reply to my message thanking him for a nice night when I got home from date two, it said, 'You too! Thanks.' I never heard from him again." A week and a half later when Em was saw he was the new account that had started following her on Instagram, she was at best confused, at worst, hopeful that he was casually trying to tell her he wanted to see her again.
"I'm not very proud to admit it, but I spent hours thinking about what him suddenly following me meant. I asked my close friends what they thought, I went back over our message conversation trying to see if I had said something that made him think I wasn't interested — it really confused me. After about a week, I still hadn't heard anything else from him (and didn't follow him back) so I took my friend's advice, decided he was a creeper and ignored it — though I didn't block him."
The haunting can also happen after more long-term relationships, which is often more painful. Marissa, a 29, says it feels like a dagger in her chest every time she sees that her ex-fiancé has watched her Instagram story. "It was such a messy breakup so we decided not to speak afterwards. We'll text each other on birthdays or at Christmas but other than that, there's no contact. We never like each other's stuff and for the most part he's hidden from my social, but when Instagram Stories started he was often one of the 30 or so people who'd watch my story." Marissa said this really effected her. It left her conflicted; it made her happy that he was still interested enough in her to care what she was up to, but it was also a painful reminder of their breakup and she knew it wasn't a good thing to be feeling comforted by his attention. And it was minimal attention, watching someone's Instagram story is literally the least someone can do for you, but it's enough to send the heartbroken into a vicious cycle of questioning.
Breakups (in all manifestations) are always painful, and we know that social media makes them 100 times worse — you're just privy to so much more information than you used to be! But when it comes to being haunted by an ex, regardless of whether it's making you happy, mad or sad, it's better to address it then letting the presence of their Like mess with your head. Just ask them the obvious question: