What It's Like to Stay in Overwater Bungalows in Jamaica
I Went to a Honeymoon Resort With My Best Friend — Here's Why It Rocked!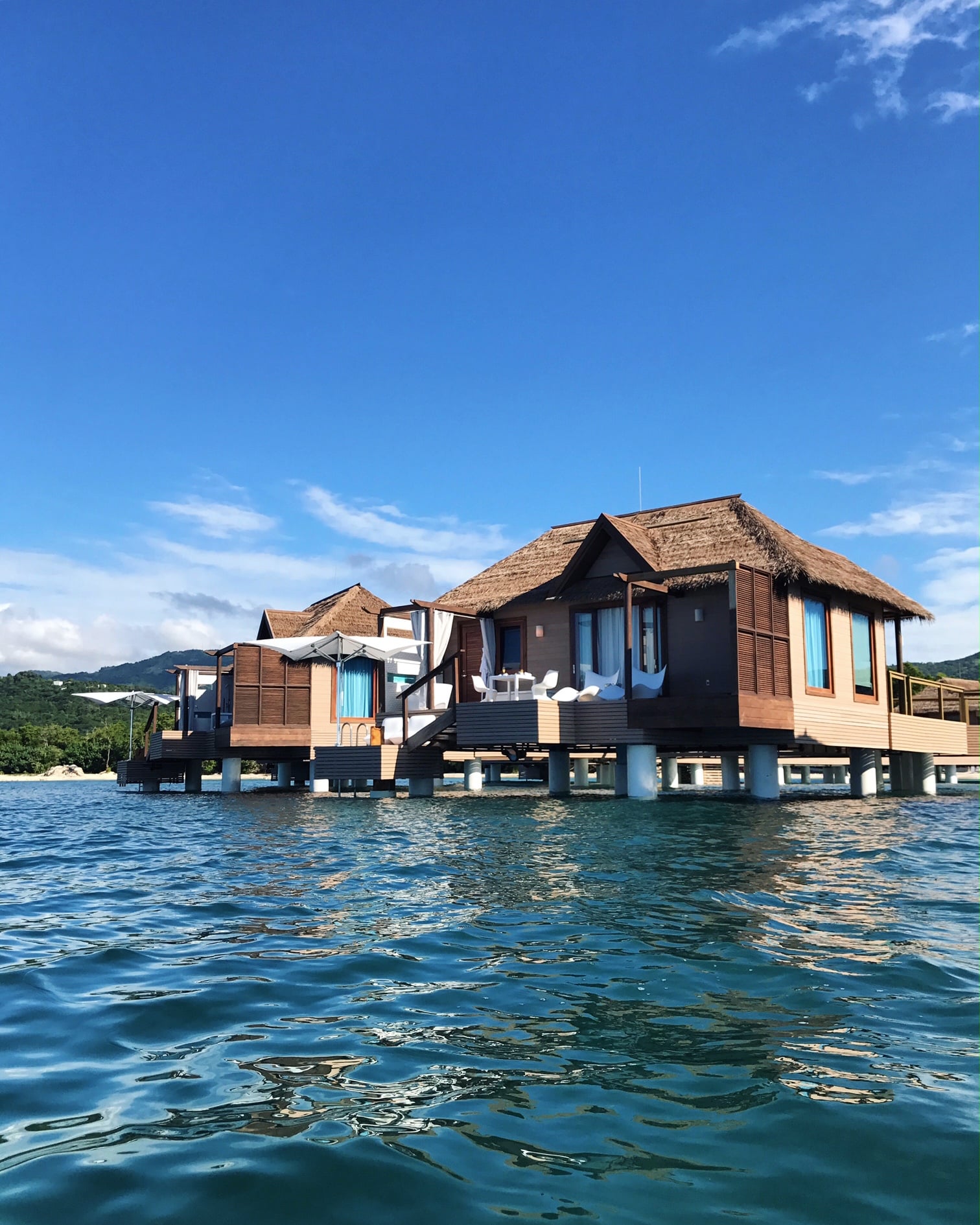 Staying in an overwater bungalow has long been high on my travel bucket list. I mean, what seems more magical than escaping to a luxurious remote villa above sparkling turquoise water off some tropical island? And now that you don't have to fly halfway around the world for this experience (like Fiji or Bora Bora), making my overwater fantasies come true was easier than ever.
After hearing that Sandals South Coast in Jamaica was opening overwater bungalows in December, I didn't think twice before booking a getaway for two on the first available weekend. Being a lover of Jamaican culture (my husband and I even chose Bob Marley's "Is This Love" as our first-dance song for our wedding), I was beyond excited to get my bungalow on at this oh-so romantic all-inclusive destination.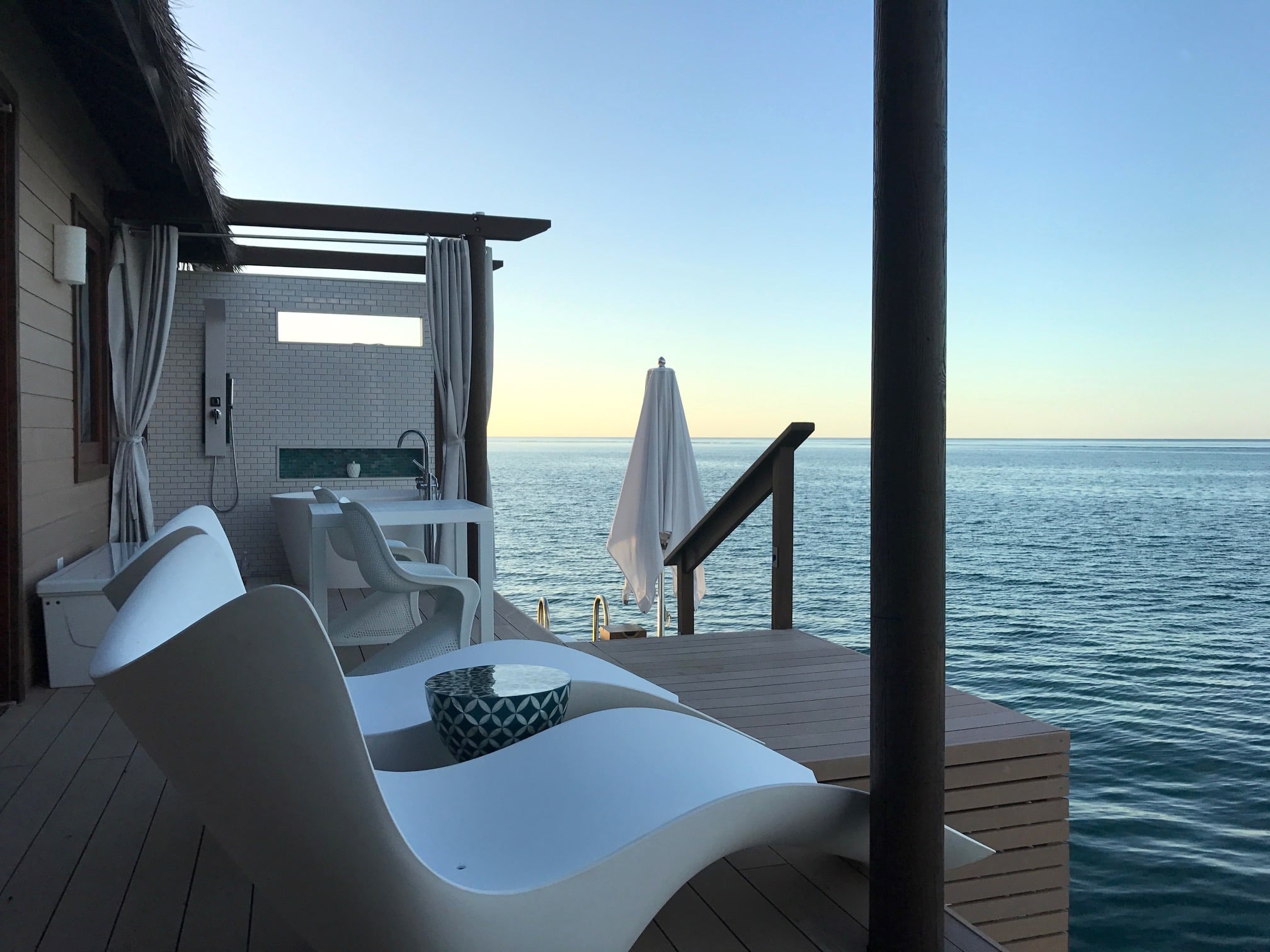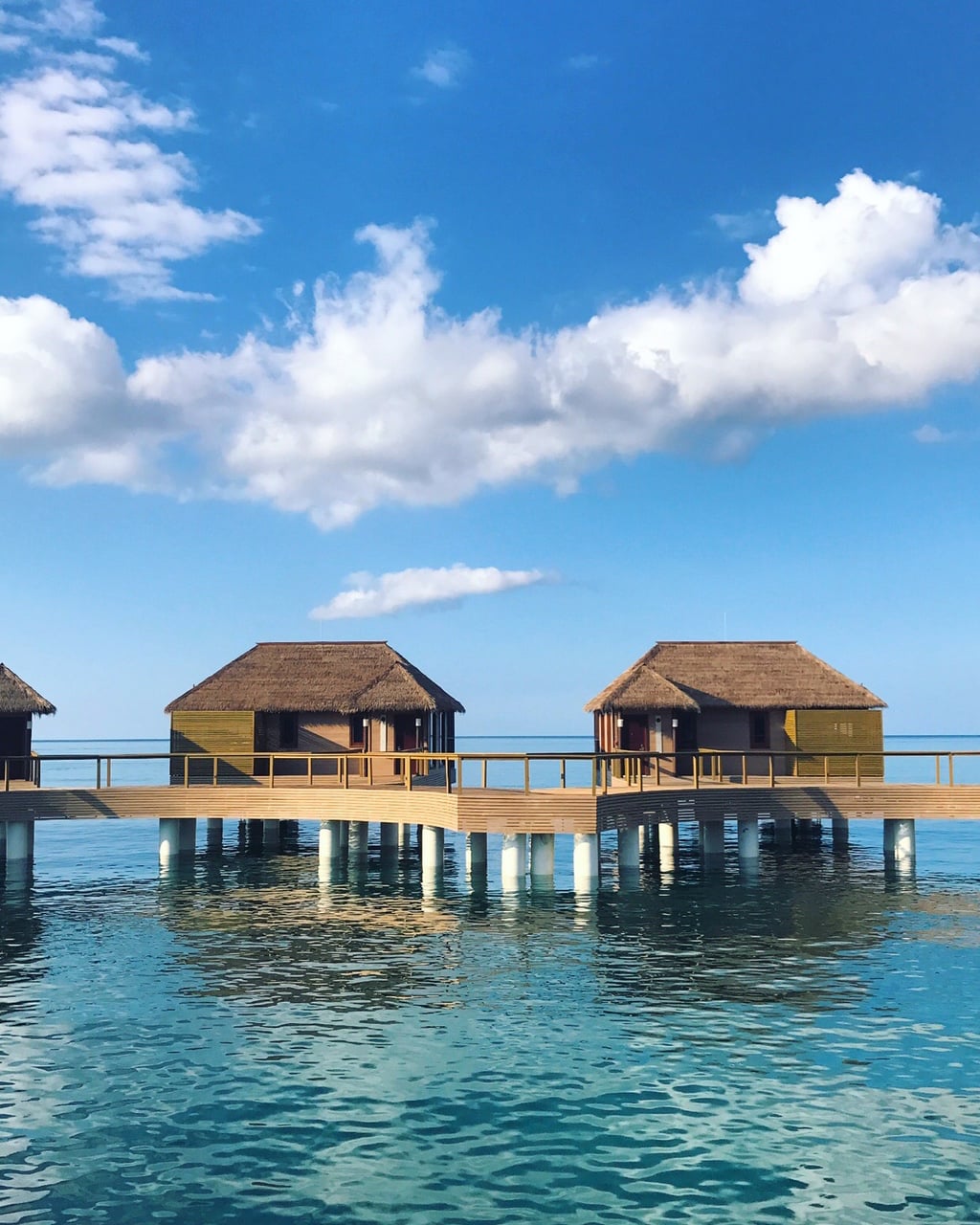 Now, we've all seen those commercials (you know, the ones where sun-kissed, supermodel-good-looking couples walk hand in hand on the beach, canoodle in hammocks at sunset, and tempt you with dreamy paradise scenarios in the hopes that you'll book a getaway to the Caribbean). Well, this was one of those places. The over-water bungalows were shaped in a heart, no less!
So while the obvious move would be to bring my new husband on this honeymoon-esque retreat, I went the opposite route: I decided to bring my girlfriend instead. And I'm so glad I did.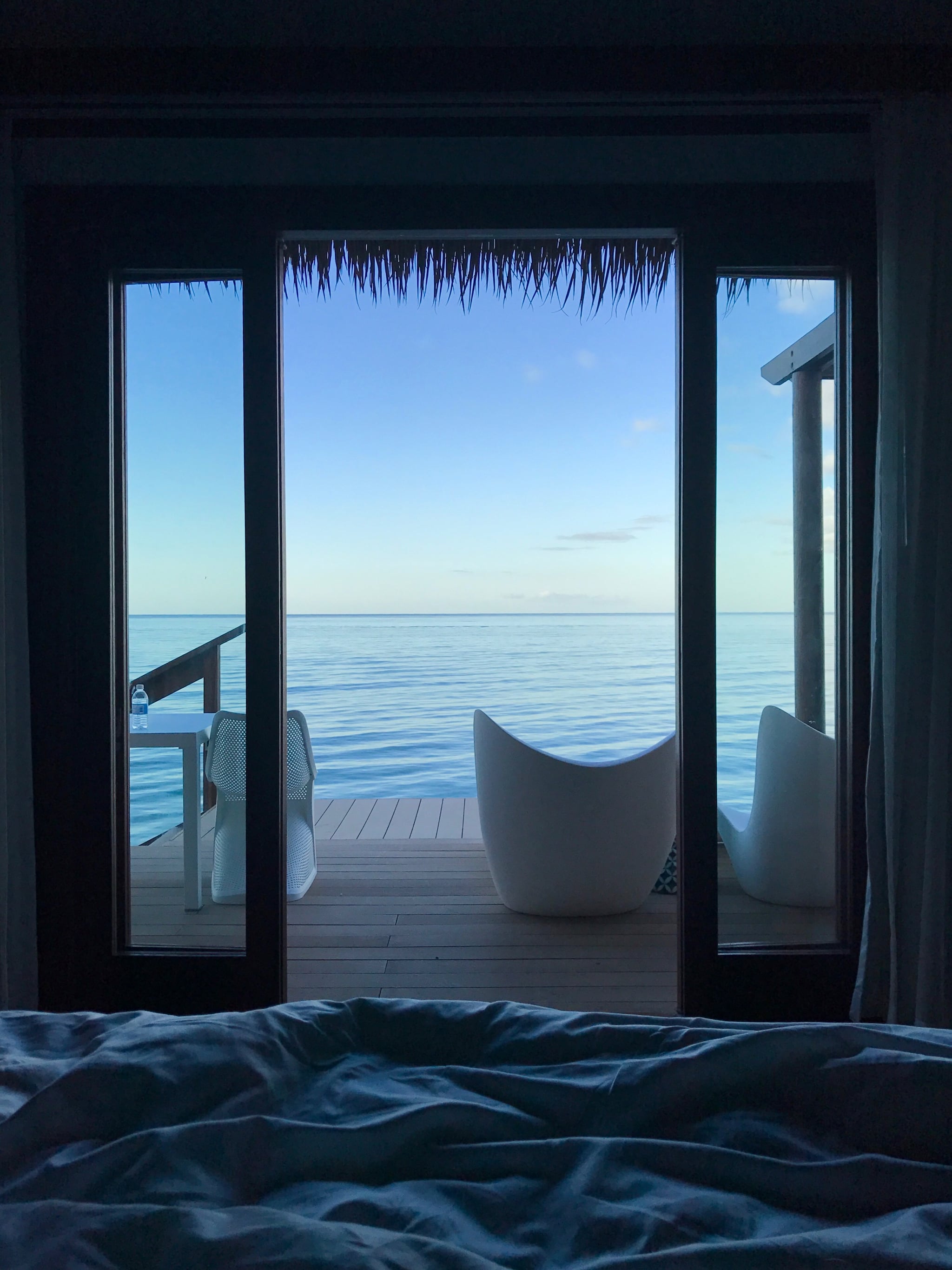 You always have a buddy to do things with.
Early-morning yoga? Catching rays while reading gossip mags? Post-snorkeling cocktails? There are always plenty of activities and things to do at a resort like Sandals South Coast, and it's awesome to have a close friend to share it all with (bonus points if she's as easy-going as you are).
Who wouldn't want to be treated like royalty with their BFF?
With two personal butlers for each bungalow (and a special cell phone to connect with them 24/7), along with endless amounts of Champagne, wine, chocolate, and whatever else we were craving, we were seriously feelin' the princess treatment. We're talking Kate Middleton and Meghan Markle status. And we soaked up every glorious minute (insert royal wave).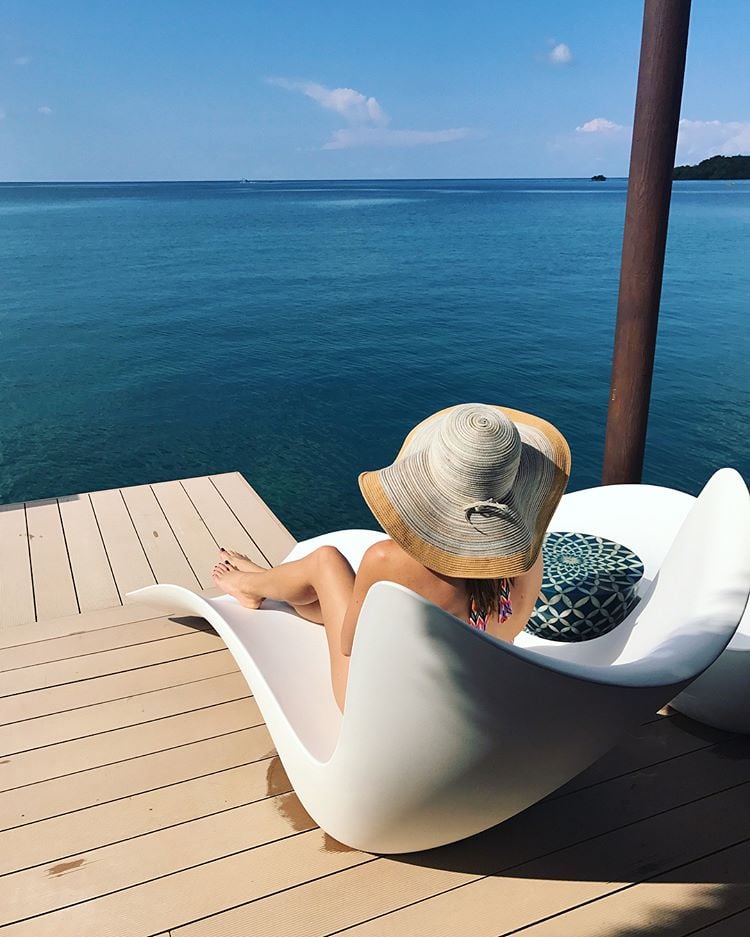 We had a blast capturing the moment.
Our girls' trip — especially at a destination with countless beautiful backdrops — set the stage to create memories that'll last a lifetime. And your girlfriend will have the patience to take a billion photos of you until you nail that Instagram shot (or your next Hinge profile pic).
Days of uninterrupted quality time together.
It's easy to get caught up in the hustle and bustle of everyday life (we both work in Manhattan and have super demanding schedules), so finding real QT to spend together is hard to come by. Being secluded in our own private bungalow was the perfect place to shut it down and connect in a meaningful way. The experience took our closeness to another level.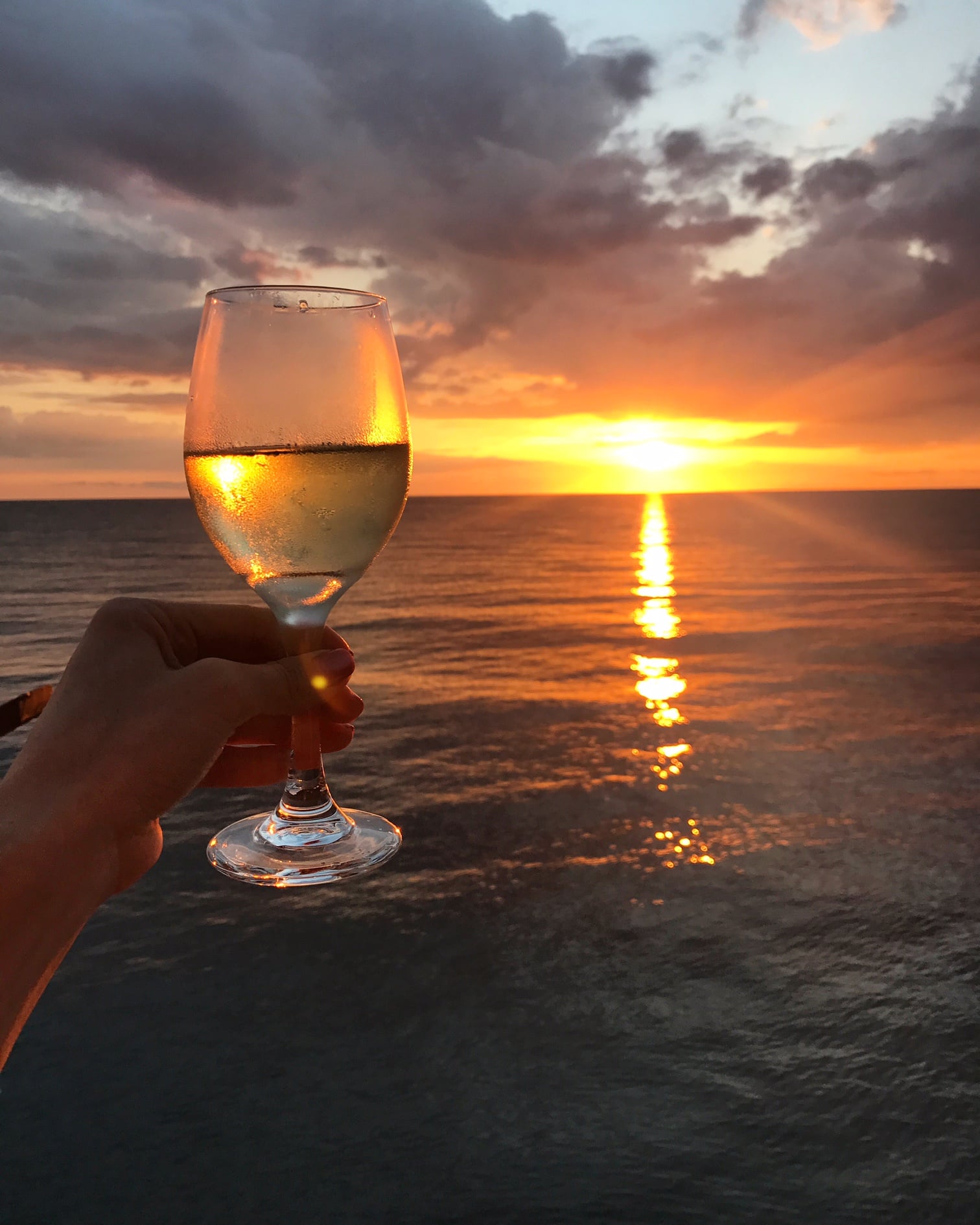 We were able to be silly, nonstop.
Letting loose in the bungalow brought me back to my college room mate days. If you're anything like me, getting ready for a night out is way more fun with girlfriends. We put on an upbeat playlist, drank a lot of wine, shared makeup, took in fiery sunsets from our patio, and danced around like goofballs. Prepping for our nights out was just as fun as being out.
Bonus: it was QUIET.
I love my man to pieces, but I often joke that I married the loudest mammal in North America. The snoring situation is out of control. That, coupled with me being a light sleeper, can be a recipe for disaster. On the opposite end of that spectrum, my girlfriend is so darn angelic at night, I nearly had to check for a pulse. Ahhh . . . it felt incredible to actually get good sleep on vacation.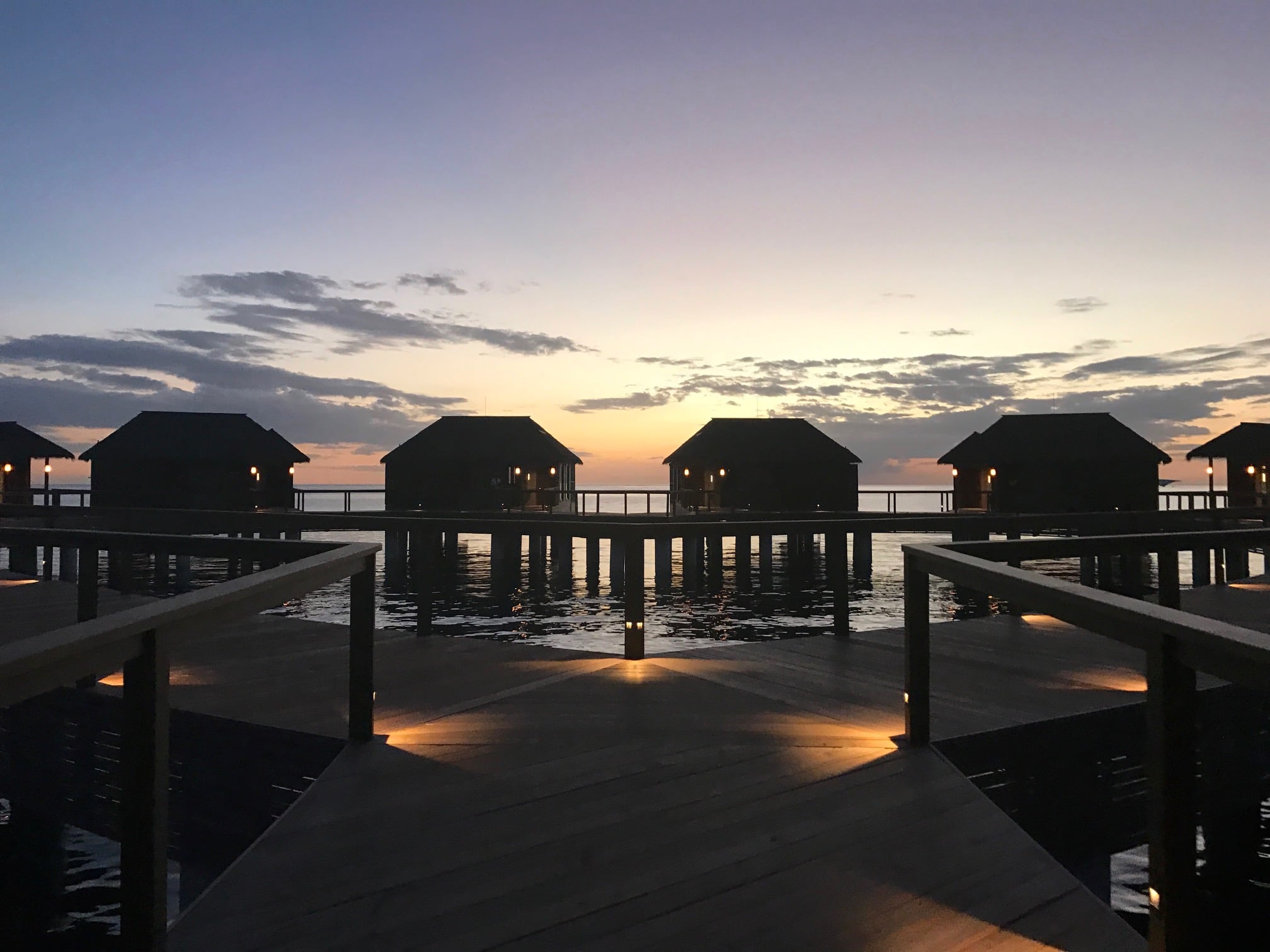 I'm sure some people at the resort thought we were indeed a couple, but that didn't matter to us. We thoroughly enjoyed our couples' massage at the spa (you can often score a better price than two solo massages), complete with Champers and chocolate-dipped fruit at the end. Then, there was the night when our butler left a rose-petal path leading out to the patio, where he had drawn us a warm bubble bath (with even more petals and heart-shaped towels laid on the bed). The outdoor tub faced a setting sun over the glistening ocean — it was a scene straight outta those commercials. Pure #InstaGold.
By the end of our long weekend in paradise, we even made some couples friends. We couldn't walk anywhere on the property without someone calling out, "Megan! Jenny!" and waiving us over. We were fun girls having a fabulous time with pretty much no cares in the world. I mean, who wouldn't want to hang out with us?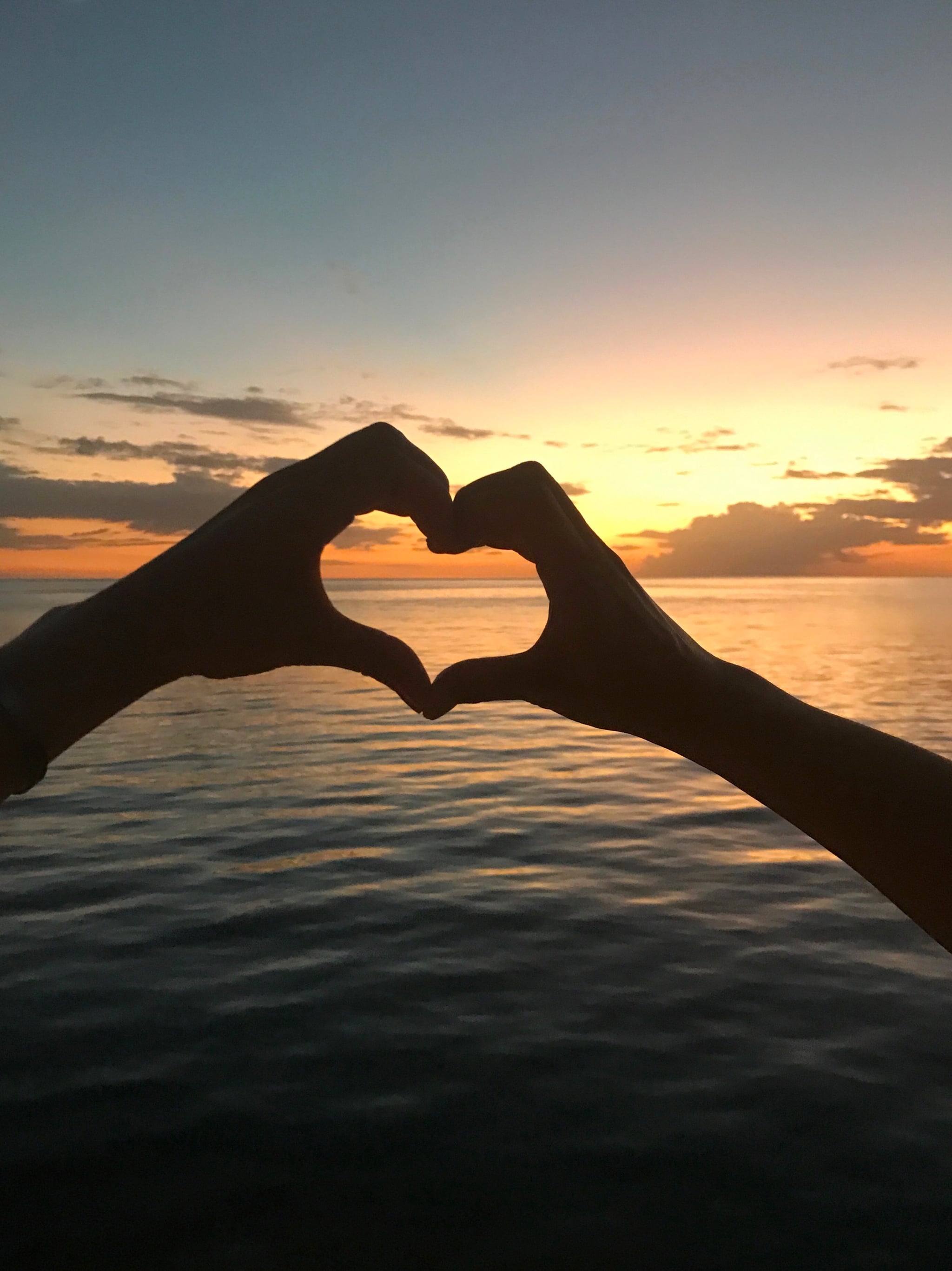 Moral of the story: there's a whole big, beautiful world out there waiting for you to discover it, and your Facebook status doesn't need to be "In a Relationship" to do so (even at a romantic couples' resort). Travel can be enlightening, soul-soothing, and downright awesome. And there's nothing like experiencing it with your BFF by your side.
Image Source: Megan Murphy