What Is Sex Like After Childbirth?
Let's Talk Honestly: Sex After Childbirth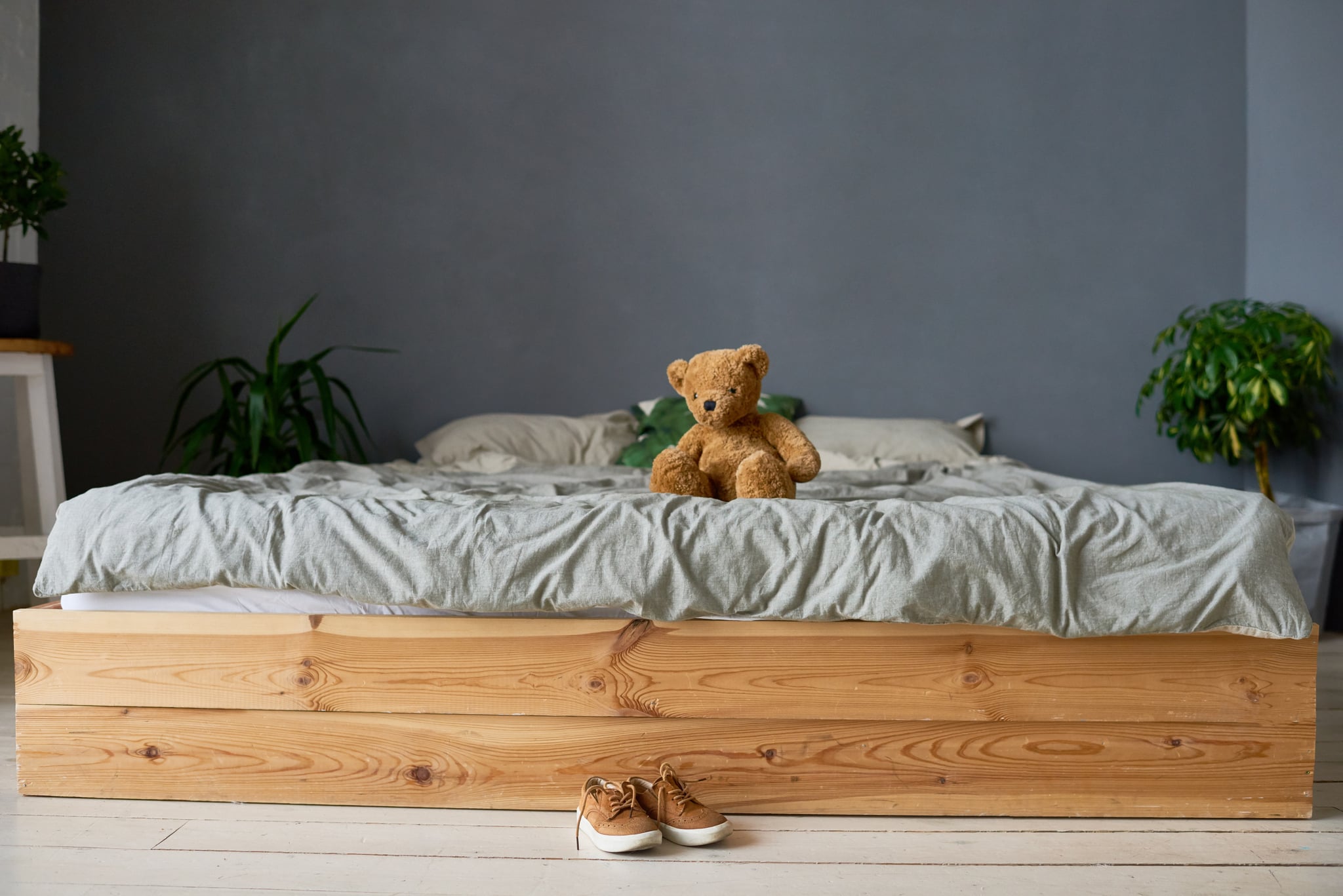 In the days and weeks after you've given birth, it might be impossible to imagine ever having sex again. You're sore, you're exhausted and you are so not feeling it.
Or maybe not. Maybe you're ready and counting down the days until you're out of hospital and given the all clear.
If there's one thing that's true about sex after childbirth it's this: every experience is different. Pregnancy, child birth, your recovery and the first few weeks of having your newborn baby are all deeply personal and specific experiences, and in combination, they affect your sex life post-baby. Some couples are ready to go within just a few weeks, others wait months. It's important to know there is no "normal".
If you're back on the horse (so to speak) and things are on track, great! But if you're nervous, there are some things worth keeping in mind before you get busy.
Talk to Your Doctor
If you're at all unsure about sex post-baby, talk to your doctor. They can check to make sure you've healed ok, and be a valuable sounding board outside your relationship. Many doctors, including those at the Mayo Clinic, advise waiting four to six weeks after your baby is born before having sex. This gives your body some time to recover, and for post-birth bleeding (lochia) to stop. Having sex before lochia stops, regardless of how you gave birth, can lead to infection. Waiting until after a doctor's appointment is especially important if you have stitches that need checking.
Your Childbirth Experience Matters
Unsurprisingly, women who had more complicated births are likely to wait longer before having sex again. Researchers in Melbourne found that your childbirth experience can affect when you resume sexual activity and vaginal sex. The study showed that only 41 percent of couples had attempted vaginal sex at six weeks post-partum, increasing to 65 percent at eight weeks, 78 percent at 12 weeks and 94 percent at six months. But women who had an episiotomy or a perineal tear that required stitching were likely to wait longer, as were women who had a caesarean section or an assisted vaginal birth. If you've had a difficult childbirth experience, it's normal to feel like you want to wait a bit longer.
Six Weeks Isn't a Deadline
Just because you've had the all-clear from your doctor, it doesn't mean you have to race home after your appointment and get straight into it. It's normal to feel trepidation at the thought of having sex again. Talk with your partner and take as much time as you need before you're ready.
It Might Be Uncomfortable
There's no way around this: for some women, sex after a baby can feel quite different. If you've had a episiotomy or perineal tear that required stitching, your newly-healed skin might be tender. Many women experience vaginal dryness after giving birth, which can also lead to discomfort. Using lubricant can help ease the discomfort, and if it doesn't improve in time, talk to your doctor.
Your Sex Drive Might Take a While to Kick Back In
The post-partum period is like a hormonal tsunami. Your body is telling you to bond with your baby, trying to produce milk, and recovering from pregnancy. It's a whole lot all at once. So don't be surprised if, in the midst of that, you have no sex drive. One study showed that 44 percent of women experienced a loss of sexual desire in the months following childbirth. It can take a while to return, but studies suggest most women experience a return of sexual desire within a year of childbirth. If you're worried, you can always talk to your doctor about it.
You Might Feel It the First Few Times
After nine months of carrying a baby, not to mention delivery, your muscles have been through a lot. The first few times you have sex post-birth, you might feel it in your muscles the following day or so. That's entirely normal and not something to worry about: you'll regain your "match fitness" in no time.
Use Contraception
If another child isn't on the agenda, make sure you use contraception. Yes, even if you're breastfeeding. While breastfeeding can reduce your risk of falling pregnant, it is not a fail-safe method, so make sure you're using at least one other form of contraceptive.
Be Kind to Yourself
It's not just about being physically ready. Your vagina might be fully recovered, but you are exhausted from overnight feeding and wrung-out from having a newborn. It's entirely normal for sex to take a back seat in that time. Be aware of your mental health and know the signs of postnatal depression, which can include losing interest in intimacy. PANDA — Perinatal Anxiety and Depression Australia — have counsellors available to chat on 1300 726 306, Monday to Friday.