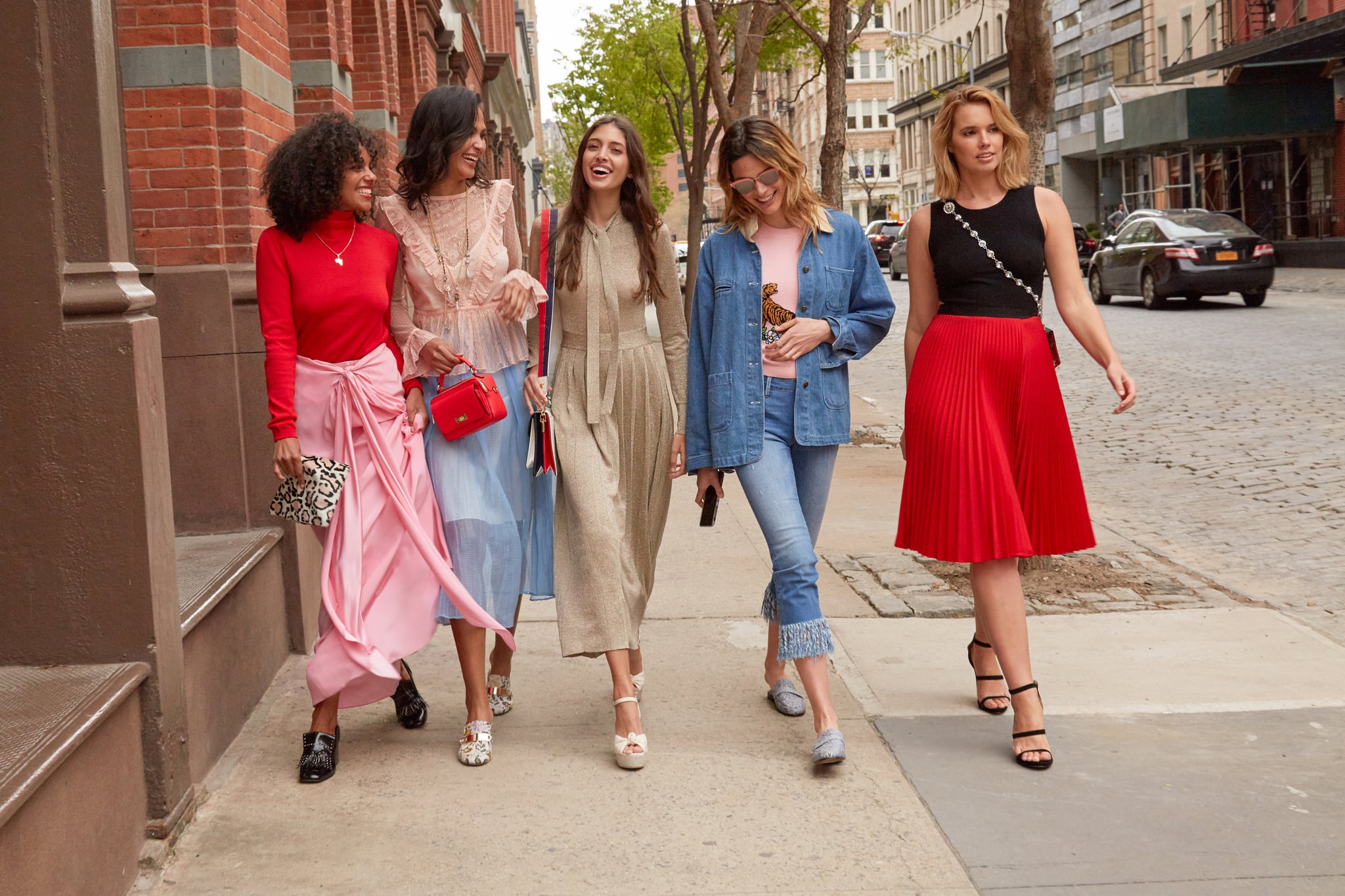 Image Source: POPSUGAR Photography / Diggy Lloyd
What Women Do When They Are Alone
21 Women on Their Favourite Alone-Time Activity
Everyone's definition of busy is different, but everyone is definitely always busy. Which is why being alone and having nothing to do has become a distant childhood memory — remember being bored? And being told "only boring people get bored"? Maybe we shouldn't have taken that so too heart.
Free-time spent with just yourself is now a rare commodity, and it's one women cherish and use in our most personal and unique way to get happy. We wanted to know what these activities are, so we asked 21 women to confess their secret alone-time business.
Read on to see what they said.
1. Trawl Net-a-Porter
I like to paint my nails — three thin coats — and then trawl Net-a-Porter, adding all the things I love to my wish list, while they dry. — Carina
2. Get into a good, solid reading sesh
I put on some instrumental chill-out music (it has to have no words or I get distracted), get a really good book, wrap myself up in a blanket and plonk down on the couch for a good solid reading session. Usually I will arrange some snacks and drinks for myself within arm's reach to limit how much I actually need to move. I may not peel myself off the couch for a good few hours. — Daniella
3. Watch Canadians living in Japan
I'm privileged to have a few hours to myself every Saturday morning while my husband goes surfing. I throw back the bedroom curtains, get right back into bed, grab my tablet, and catch up on my favourite vloggers on YouTube. I've become quite attached to a very specific group of vloggers (extremely specific — Canadians living in Japan) and I must be constantly updated on their lives. — Candice
4. Make my go-to dinner from my skint uni days
If I'm alone and don't have to cook dinner for anyone but myself, I whip up my most shameful, tragic and delicious-according-to-no-one-but-me dish from my skint uni days — tuna mornay. It only has four ingredients all thrown together in one pot. And if I'm feeling especially lazy, I'll eat it straight out of the saucepan. — Annie
5. Take myself for a drink
This might be revealing the borderline alcoholic that I am, but I love taking myself out for a secret solo glass of wine. I tell everyone that I'm busy, find a nice bar I've been wanting to try, pick a sunny spot in the beer garden and sit there reading and people watching, on my own, for the time it takes me to drink a glass or two of rose. Hot tip for drinking in public whilst alone: Don't take a sad book that makes you teary, because people will 100 percent think you've been stood up. — Crystal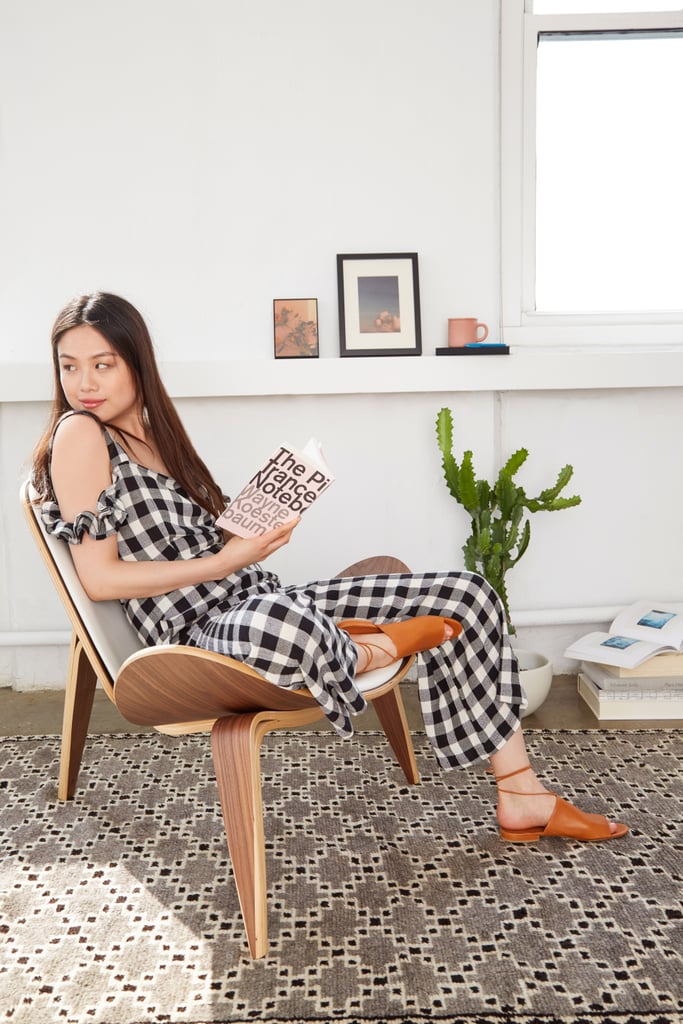 Image Source: POPSUGAR Photography / Diggy Lloyd
6. Get absorbed in a fictional romp
To the dismay of my overly social friends, I love a solo date. I light a caramel vanilla candle from Peter Alexander, make myself a cheese platter and pour a shiraz, click on Pride and Prejudice (BBC version) for background noise and get stuck into a trashy fantasy novel while the cat falls asleep on my lap. — Lauren
7. Go to war with my skin
I have the longest, hottest shower that I can stand then spend the next hour ridding my pores of all unwanted hair, spots and blemishes. Then, I apply lathers of moisturiser and lie on my bed in a towel feeling cleansed and refreshed. — Sarah
8. Learn raps
I spend alone time learning the lyrics to raps in songs so I can impress my fiancé. I'll wait until we're in the car and the song comes on and just casually spit lyrics like I'm A$AP. Mic drop. — Felicity
9. Admire my shoes
This is what I do when my hubbie is gardening: I clean, wipe and swatch every makeup item I own (which is a lot) until they look packet-fresh. Then I clean, arrange and generally admire every pair of designer shoes that I own. If I have a new pair, I'll walk around the house in them until my feet need some rest. — Rena
10. Work on my cross-stitch
Lately I find myself fantasising about finding an hour to just sit and work on my cross-stitch while listening to an audiobook through my giant Bose headphones. Literally my happy place. — A.J.
11. Let myself loose in Kinokuniya
Sometimes I'll text my husband to tell him I'm "working late" (no, this isn't going where you think it is) and I whisk myself off to my favourite bookstore Kinokuniya to lose myself in the aisles. I'll drool over the fanciest new craft books, flip through the latest graphic novels, make judgements on the "staff's top picks" and pretend I can take armfuls of things all home with me. — Minnie
12. Have a fashion show in my bedroom
I'll play some music and put some outfits together. I'll try them on and take mirror selfies before strutting down the hall pretending I'm Gisele. I also will pretend I'm a pop star and perform in my living room. I even use my son's toy microphone. — Ana
13. Reorganise the kitchen cupboards
My preference is to reorganise my wardrobe and drawers, but if that's done then I'd go to town on my kitchen cupboards. Ordering those pots and pans is like ordering my brain. — Holly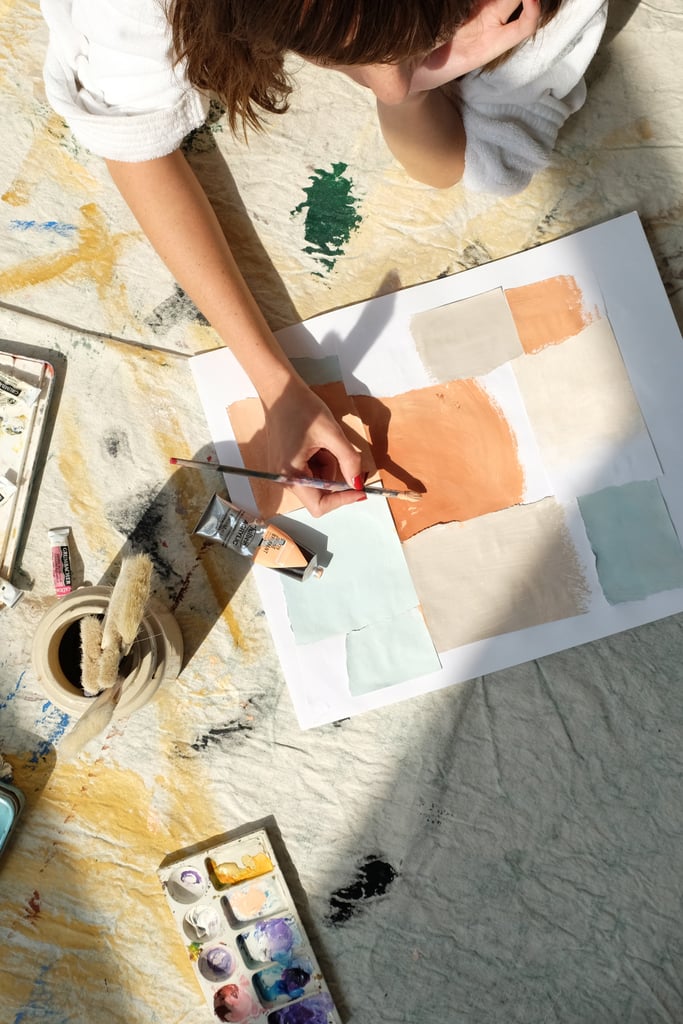 Image Source: POPSUGAR Photography / Diggy Lloyd
14. Mindlessly draw while wearing Disney ears
I'll put on my playlist of Disney films, breakout the pencils and start drawing. If I'm feeling particularly festive, I'll put on my Disneyland mouse ears while I do it. — Loz
15. Go through all old fashion magazines
I spread out all my old fashion and interiors glossies and go through each and every one, page by page. — Nora
16. Do 3 a.m. makeovers
If I'm too wired for bed, I'll watch makeup tutorials on YouTube and practice on myself. I'll end up sitting there with a face full of fresh makeup at 3 a.m. — Lilly
17. Analyse the food labels in About Life
I like wandering through crazy-expensive health food stores looking at all the vegan, gluten-free, nut-free foods and wondering how much better my life would be if I bought them, and how I would ever afford it. — Meg
18. Soak in the tub with the door locked
My favourite thing in life is soaking in a bath that's at least 10 percent Epsom salts with the door locked and a podcast on. If not plus podcast, definitely plus book. I have stained the pages of many this way. — Lisa
19. Have dessert before dinner
My fiancé is away at the moment and my favourite thing is to have dessert before dinner, stay home and watch teen rom-coms in the bath. A Cinderella Story is on tonight and I'm devastated that I have plans. — Karen
20. Catch up on sleep
I pride myself on the fact that I can go to sleep anywhere at any time. If I have some alone time, I get some extra nap practice in. — Amelia
21. Have a pantry tasting session
Instead of dinner I'll go to the kitchen, grab a spoon and just have a taste of whatever is in the fridge. Same with the pantry. I'll finish the five water crackers left in the box and the handful of Craisins. It's like eating and cleaning. — Jules