Why It's OK to Only Have Had One Boyfriend
I've Only Been With One Person My Whole Life, And I'm OK With That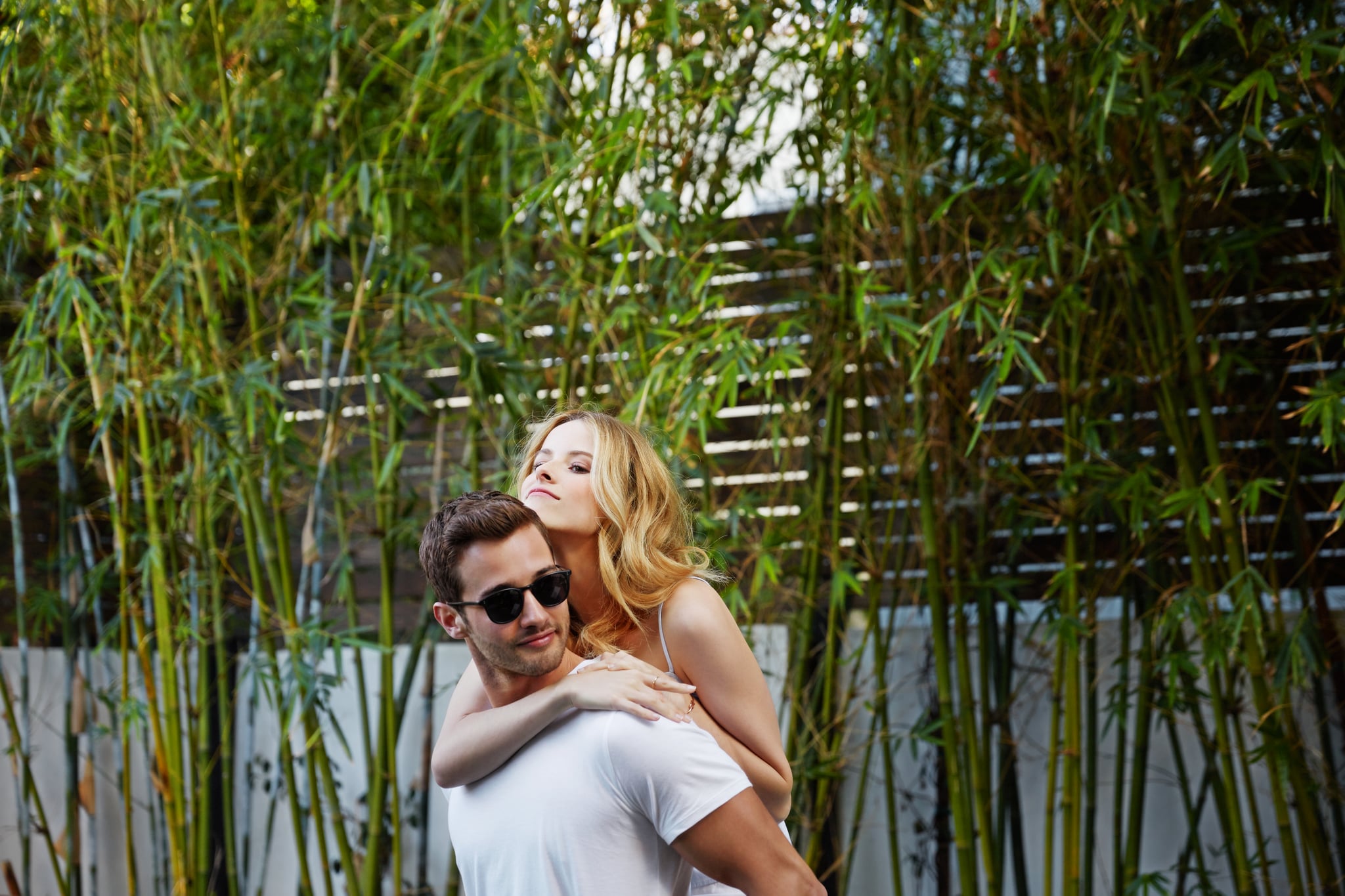 No one dates in high school expecting to find their life partner, do they? That's kind of crazy. I sure didn't and yet, here I am: nine years later and still with my first — and at this point, only — love. It blows my mind weekly. After all, this was a decision I made when I wasn't even legally allowed to make decisions.
I was 16 and he was er, almost-16 when we met. I spent over a year courting him on MSN messenger and when the Year 10 formal finally came around, he asked me to go as his date. The next day we took on the monikers of girlfriend and boyfriend and the rest is history. (The day after, he also told me he LOVED me — weirdo!) It's sickening, I know, whatever, I can't even, all right.
Despite how well my situation turned out, high school sweethearts always make me feel a little, well, skeptical and suspicious. It's like, how can you be sure he's the one when you've only been with ONE person? Have you even had a chance to be single? Nelly Furtado celebrated your right to be promiscuous, shouldn't you go out and do something with that? All the suspicious! It's the way we've been hardwired to see childhood dalliances that become adulthood relationships.
Hollywood movies also froth over first loves that end up together (see: Sweet Home Alabama, Suddenly 30 and basically every Nicolas Sparks movie ever made), but, just to be sure, they always break them up in the middle so both parties can go and "discover themselves" (by dating other people). Cultural expectation is that we go out and sow our seeds and in my early '20s, I had the overwhelming niggling feeling that I really should too.
But I didn't, and here's why:
It Starts With a Decision
The one time we came close to calling it quits was before he went on exchange. At 21, the world loves you and it seems like a good time to go and try new things so I broached the hypothetical. My boyfriend was cool and unwavering: "Why would I want to date someone else when I'm happy with the person I'm with?" he quizzed. "Uhh . . . to try new things so you don't regret it later in life?" I justified. Ultimately, he left the decision in my court with two months to contemplate the alternatives before he left.
Feeling Settled Is Not Settling
Being a fairly logical person, it just didn't make sense to break up. I realised that dating for the sake of it wasn't something I actually wanted to do, rather something I felt I should do. One big case of FOMO. Would I never be a freewheelin' single lady? I'd also become concerned that I might be coasting in the stability of my long-term relationship, as if this was a bad thing. Epiphany: it's not. For some reason, we seem to think of easiness, comfort and familiarity as incongruent romance. If anything, in my experience, the more comfortable you are, the more romantic it is.
Grow Up, Not Apart
Ultimately, the reason I'm "OK" with having been with only one person my whole life is because I know it was 100 percent, unequivocally my decision. I decided that trading in a healthy, fun, supportive (and yes — easy, familiar and comfortable) relationship for a reality check in heartbreak, small talk, angst and maybe the potential of something better wasn't worth it.
We already know the grass is greener mentality doesn't always prove true, and I'm drunk with pride about how green my grass is. Also, my grass has changed a lot in nine years. It's basically like new grass. My boyfriend has been my Dean, Jess, Logan and whoever else comes after Logan — and he's probably seen as many different versions of me. There's so much change when you stick with your HSS that sometimes it honestly does feel like you've dated multiple people with the one person.
Image Source: POPSUGAR Photography / Sheila Gim
Product Credit: Vince white t-shirt, Garrett Leight sunglasses, Jenni Kayne top and shorts