How Does Mutual Masturbation Work?
An Expert Guide to Mutual Masturbation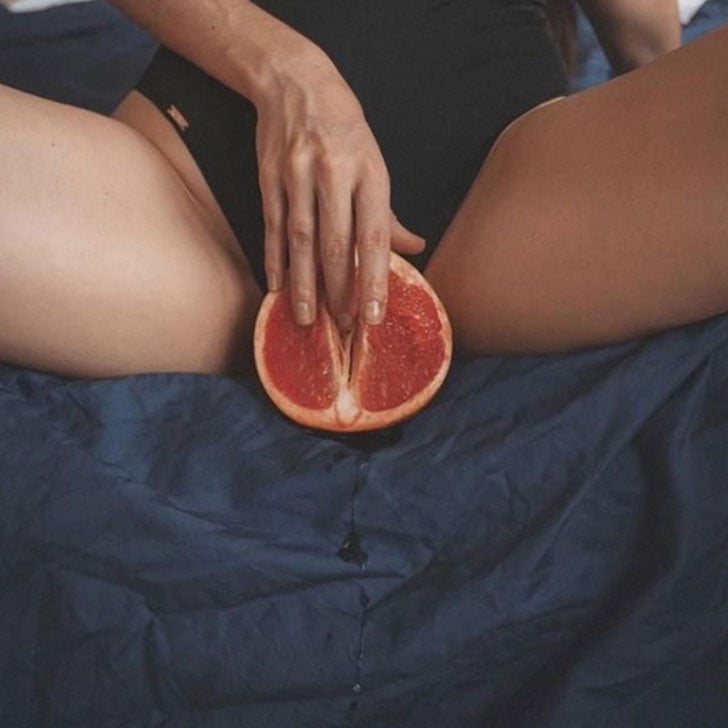 When it comes to self-pleasure we've covered how masturbation is a form of self-care, what kind of vibrators will give you the best orgasms and how to find your masturbation style. But there's one side of masturbation we're yet to explore . . . mutual masturbation.
And since May is international masturbation month or 'MAYsturbation' if you will, we spoke to Australian psycho-sexologist and Womanizer ambassador, Chantelle Otten, who explains what exactly mutual masturbation is, how to engage in it and ways to spice it up if you've already mastered it.
Scroll to find out everything you need to know about mutual masturbation . . .
POPSUGAR Australia: What is mutual masturbation?
Chantelle Otten: Now this might be a confusing term to some, as masturbation is usually a solo activity and not something anyone else (besides our phones or sex toys) is going to be a part of. Yet mutual masturbation is a hugely erotic experience for a couple (or more!) to explore together. It involves the couple touching themselves in front of each other, either in the same room or over an online platform, but the key point is touching themselves, not each other.
PS: How can you have the conversation with your partner?
Chantelle: Determine the desire behind wanting to experience mutual masturbation, as this will be the best way to bring it up to your partner. Mutual masturbation is great for education, learning how your partner likes to be touched and showing your partner how your own body accepts pleasure. It might be that you love watching your partner touch themselves, that watching them loose themselves into their own pleasure is an erotic performance you need a front row seat to! Or maybe you love feeling your partner watch you, and you want to be the performer in this erotic display. It might even just be that not being able to touch each other but being so close that you can see and hear each other's moans sounds like the hottest night in you could think of. Keep it about pleasure and as an exciting new experience, something you want to share with them.
PS: How do you actually engage in mutual masturbation?
Chantelle: Like any sexual act you need consent. After that enthusiastic "yes please!", like any other intimate time, do what works for you and your partner. Maybe you want to be lying on a bed facing each other, maybe one of you is standing looking down at your partner on the bed, maybe you're sitting on the ends of the couch, maybe you're at a desk with your partner looking at you through your laptop screen, it could be any way that works! Don't be afraid to try different positions and places, eventually you will work out the way that is the most exciting for you.
PS: How can you work mutual masturbation into foreplay?
Chantelle: Mutual masturbation is great as a standalone experience of pleasure; however, it can also be an amazing start to foreplay. I think communication and vocalising can be the easiest way to incorporate this into your sex life. Phrases like "show me how you like to be touched" or "touch yourself for me" are both great ways of igniting that erotic fire. We could also tell our partner how we want to touch them and have them follow our instructions to their own body - again communication is the key.
PS: Should you use toys? If so, which ones?
Chantelle: This is a great time to introduce a toy you may not have brought out with your partner yet, but you have been dying to get them acquainted with! It might be a clitoral stimulator, like the Womanizer Premium or vibrator, a dildo, cock ring or anything else you enjoy using. If you have a toy you usually use during solo masturbation, let it join the party and show your partner how you would normally use it. There are no limitations on what toys can be used!
PS: Are there other ways you can spice it up if you and your partner already enjoy mutual masturbation?
Chantelle: If you are already loving mutual masturbation my first thought is to challenge yourselves. We want to get that excitement back, heightening our anticipation and building our desire. So you might first start by changing your positions, particularly if you always end up in the same position! Move around, maybe move out of the bedroom and see what sparks your desire. If you haven't already introduced some toys then that would be another new and exciting element. Maybe even picking out toys together, fuelling that anticipation and buildup of delicious sexual tension as you wait for them to arrive.