How to Give a Good Blowjob According to Abbie Chatfield
How to Give a Good Blowjob According to Abbie Chatfield — "The More Glug the Better"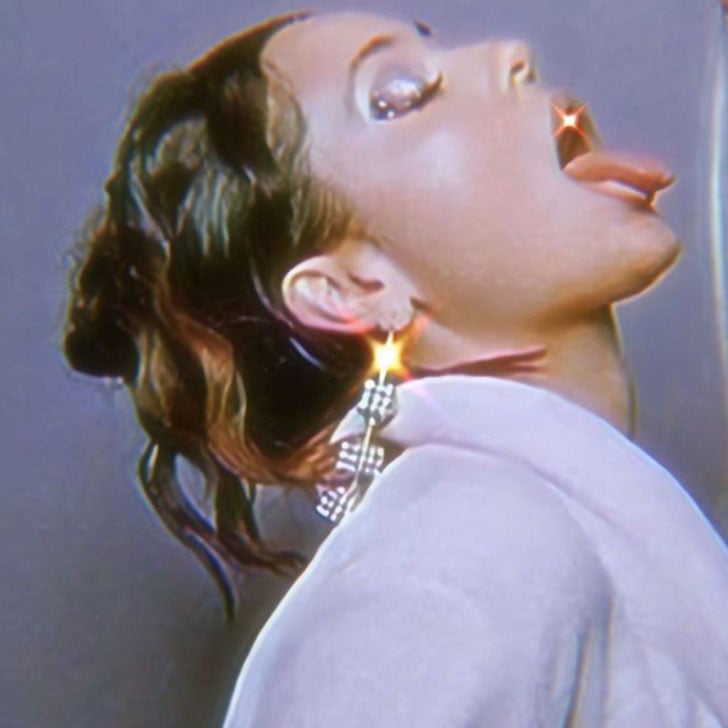 If you're anything like us, the highlight of your week is when an episode of our girl, Abbie Chatfield's It's a Lot podcast comes out, and this week's episode is no exception. In this episode, a fan asks Abbie "How do you give good head?" to which she responds by giving a highly detailed lesson in giving head. Hint: Spit and lots of it.
"This is going to get so graphic," she starts out. "This is how I've given head for a long time and it seems to work well."
"So you want to tease and have anticipation. so when their d*ck is out in front of you, you want to lick the base of their d*ck. Lick the base of the d*ck right up to the tip and then kind of just sit at the tip for a second and then let go and kind of just like look at them for a second and be like *laughs*.
"Then, do it again a little bit slower but this time when you get to the tip put your lips around the knobby knob. Get a bit of spit in your mouth while you have your lips around the knob. Then do it one more time. See I have a routine.
"Then, kind of like make out with it and just kinda tease that knob, get it nice and wet. Spit everywhere, let spit run down your titties, or your chest if you're a man or non-binary," she continues.
"Start to get into it a bit more. Ease yourself in a little bit more and then back up, go back to teasing. Tease the knob, watch them react if they like it keep doing it for a little bit longer because they like to be teased."
Abbie went on to explain how you should always keep mixing it up, "If they're kinda like looking a bit bored, get into that glug glug, bitch. Get that glug glug all up in your throat. Then we're going to use one hand, spit all over the c*ck and do a quick up and down motion on that dick. Up and down, spit everywhere, we're really into it. Kind of moan a bit, cause they'll be like "Oh my god, I'm making you moan even though my d*ck isn't touching your pussy.
"Touch your pussy a bit, they love seeing that, it's really iconic! Also, it's hot sucking dick so we love that, or touch your d*ck if you're a man. And then we want to shove that c*ck right down your throat and *choking noises* and make a sound.
"I've discovered, if you make a glug glug sound, the c*ck will go further down your throat and then you'll get more spit. Spit everywhere," Abbie recommends.
"Then, once you've done that for a little while, go to the balls. Go to the balls and then back to the glug glug."
She wraps up the how-to with the best advice of all, asking him what he likes. "See what he likes, see what he's playing with, ask him what he likes, do you like that."
There you have it. Go forth and give good head, ladies and gentlemen.