How to Make Sex Last Longer
How to Build Up Your Sex Stamina Again After All This Self-Isolating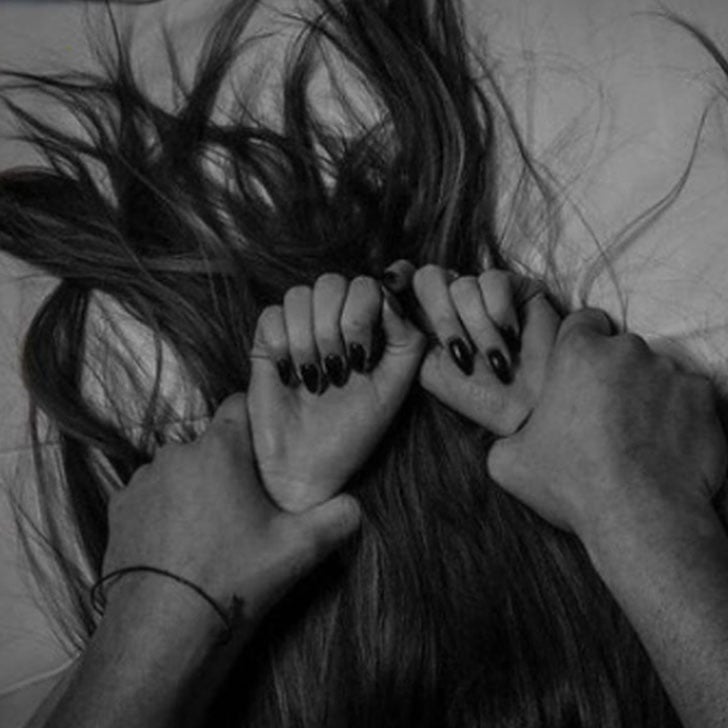 As restrictions ease, we're starting to think about dating again . . . what it will be like in this new socially distanced world, how to take our virtual dates out into the wild, and how the first time you have sex again post-iso is likely to last mere minutes because all that built up sexual tension far out weighs our loss of sexual stamina.
With that in mind, we decided to chat to Lovehoney's resident and award-winning Psycho-Sexologist and Relationship Specialist, Chantelle Otten, to get her advice on how to make sex a marathon and not a sprint your first few rounds back in the sack after iso.
Clear Your Schedule
"If you want to be in it for the long haul, clear your schedule and get rid of any distractions," recommends Chantelle. "This means switching off the tv, putting your phones on aeroplane mode and not setting any alarms. There's nothing sexier than slowing things down and taking the time to set the mood and go with the flow."
"When you're trying to last longer in bed it's important to remember that not all of this time needs to be sexual contact. You could start with a long intimate cuddle. Then, move on to some slow, sensual kissing, and finish with taking your time removing each other's clothes. Slowing down not only makes it all last longer, but it builds the sexual tension, making it even sweeter when you finally get down to it."
Experiment with Edging
"Edging is the act of stopping yourself just as you are about to come," explains Chantelle. "It's definitely easier said than done, which is why stamina training is recommended." Chantelle suggests men try using a male masturbator, like a Fleshlight, to train themselves to get close to 'the point of no return' (read: ejaculate) before pumping the breaks.
"You don't want to reach this point of no return, but just before it, then ease yourself back down to a place where you don't feel the need to ejaculate. You can repeat this process to go longer and longer as you pleasure yourself. If you want to find out more about how to control ejacualtion, check out my premature ejaculation course."
Why a Fleshlight? Well, because they're specifically designed to feel just like a vagina or a butt, so you can focus on the intense sensations and learn when the point of no return is approaching, says Chantelle. For women, Chantelle suggests whipping out your favourite vibrator and using it to take yourself right to the edge of orgasm, then stop, cool down and start again.
"You can then practise your skills in the bedroom. Using this same mentality with a partner will allow you to recognise the feeling of an approaching orgasm and slow down."
Choose Your Position(s) Wisely
"If you want to make sex last longer, you need to start by choosing your position wisely," says Chantelle. "The first thing to remember is to avoid deep thrusts. Thrusting deeply can send you over the edge very quickly and will often finish the session off sooner."
"Instead, try positions that create relatively shallow penetration. Positions where both partners are laying on their sides, such as spooning, are a good bet as both parties can control the speed and depth. Alternatively, for hetero couples, try positions with the woman on top. Not only can she keep the speed slow and in her control, but if he looks like he's about to climax, she can stop completely."
Introduce a Sex Toy
There's a whole range of different products out there to help get your sessions to last longer. Firstly, Chantelle recommends cock rings, "They're super simple in design and very effective. Cock rings can help strengthen an erection whilst also improving its staying power. They work by preventing the backflow of blood in the penis, which may make it feel harder and last longer."
"Secondly, get your hands on some delay sprays or lubricant. Delay sprays and lubes gently numb the penis and reduce sensitivity. This slight reduction in sensation will result in longer-lasting bedroom antics."