Opinion on Women Rejecting Farmers on Farmer Wants a Wife
It's Empowering Watching Women Taking Charge of Their Dating Lives When They Choose to Leave Farmer Wants a Wife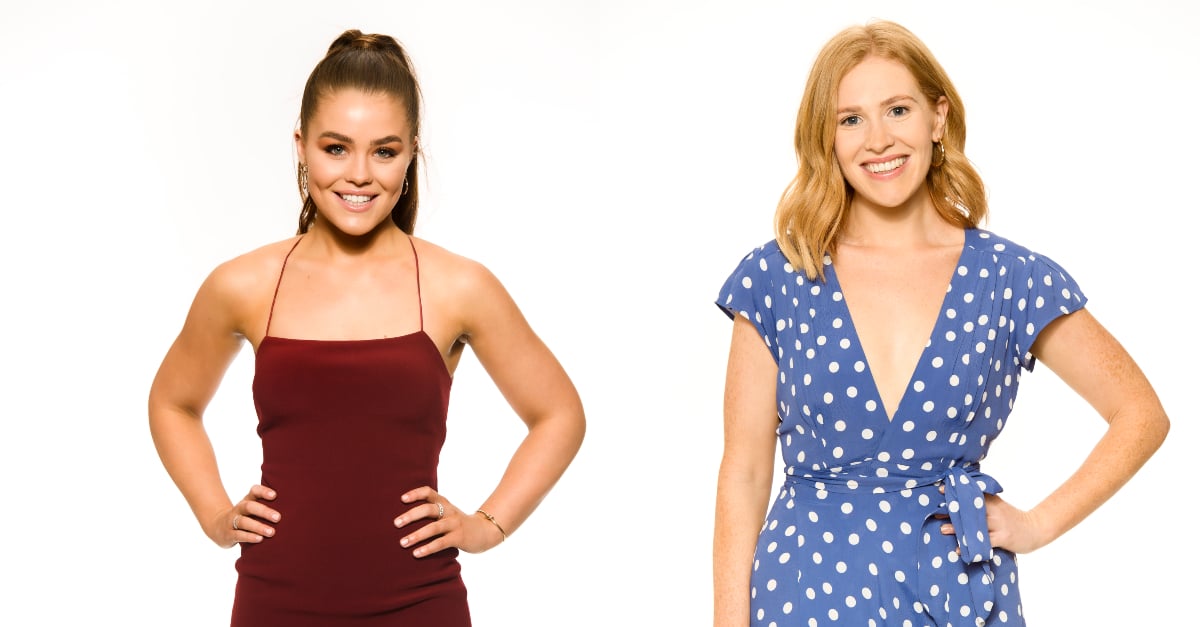 One of the unexpected highlights of Farmer Wants a Wife this season has been watching women choose to leave the show. The message it sends is that we, as women, are in control of our dating lives — not just waiting for a man to decide he's interested.
Often on reality TV dating shows, we watch women unquestioningly pursue a man, becoming competitive with and sometimes unkind towards one another. There are times when it seems like the women have to be cajoled by producers to be interested in the man at the centre of the series, only to, after they're sent home in a mid-season rose ceremony, say they weren't all that into him anyway.
While that's not always the case (who can forget Megan Marx's iconic walkout from Richie Strahan's season of The Bachelor . . .), on Farmer Wants a Wife this year we've seen not one but two women express to Farmer Sam that they don't feel romantically interested in him.
And that's a thing we sometimes forget with these shows — the process is as much about the contestants figuring out if they're interested in their Farmer/Bachelor as it is about the star(s) of the series finding one potential life partner.
During Monday's episode, Emily politely took Farmer Sam aside to let him know how she was feeling. "I think that you are a really wonderful person, but in all honesty I just wanted to let you know I don't see it developing more in a romantic sense. I'm sorry."
Last week, Kirsten told Farmer Sam that she wanted to "step aside" and "leave the farm" to give him the space to develop his connections with the other women. "I don't feel a connection towards you," she said.
It was brutal to see a hurt Farmer Sam react each time, but it was also really worthwhile to see someone sensitively but honestly break things off with someone, the way that any single person will likely have to do at times.
Ahead of Sunday night's episode, Farmer Sam's ego is likely bruised, as he now weighs up whether to send home Riley, a woman he doesn't feel any spark with, or Emily, a woman who has clearly articulated that she doesn't think they have a connection. But it's interesting to see a man at the centre of a show have to cope with rejection, the same way the majority of the women cast will have to.
Sometimes, that surprise rejection comes in the form of a "cheating scandal", where someone in the cast appears to express an interest in a member of the crew, rather than the singular Farmer/Bachelor — like Karlana with Farmer Harry, or Rachael Arahill with last year's Bachelor, Dr. Matt Agnew.
But why should that be such a surprise? When four — or even 24 — women are seeking the affection of one man, surely it's not unfathomable that if they don't seem like one of the obvious frontrunners they might, as single women, be keeping their options open with some of the people they're possibly spending more time with than the central figure.
Frankly, it's refreshing to see women take some of the power back in these situations, and not just try to present their best selves so they win the prize — a man! — at the season's end. Instead, they're genuinely assessing what they're looking for in a partner, and if this person they've recently met on a reality dating show fits the bill.
Farmer Sam is unfortunately just not that person for Kirsten or Emily. Kirsten and Emily's gentle rejections of Farmer Sam are a timely reminder that none of us need to settle for the man we're with, or the man who is expressing an interest in us — even if that man is the lead on a reality TV show.
We need to be empowered to figure out what it is we want — and deserve — and to recognise when the person in front of us isn't actually our forever person, even if it would be nice if they were.
Farmer Wants a Wife airs on Channel Seven, Sunday to Monday. Join us at our Facebook group Pass the Popcorn to gab about all things reality TV.

Image Source: Channel Seven