Should I Cancel My Wedding Because of Coronavirus?
Postponing Our Wedding Because of Coronavirus Was the Hardest Decision We've Made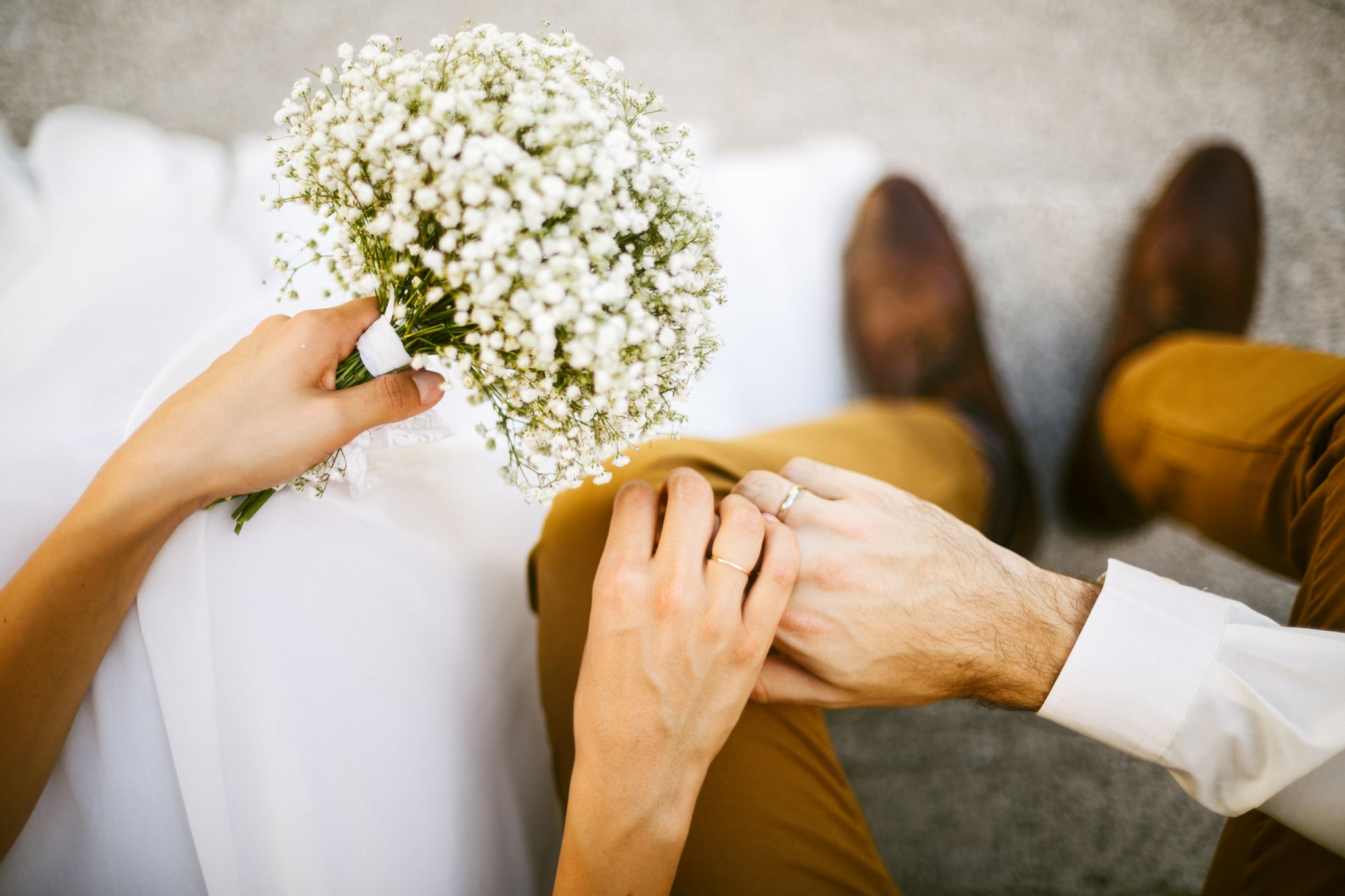 Cancelling our wedding this week felt like an impossible decision to make.
We did everything right. After getting engaged on Boxing Day 2018, we made May 2 2020 our date. It gave us time to enjoy the love bubble you fall into after getting engaged. It gave us time to plan the day we so badly wanted to have.
From the get go, I made peace with the reality that things would go wrong. My fiancé and I had prepared ourselves for the food not coming out on time, our best man forgetting the rings, the bus taking guests to the wrong location or our photographer pulling out last minute due to a mysterious illness.
What we were not prepared for however, was a global pandemic. One that would put us in a situation where we had no choice but to make the gut-wrenching decision to postpone our wedding.
But here we are . . . Six weeks away from the day we'd planned to say "I do" in front of 130 guests, and the Australian government bans gatherings of 100 people or more in an attempt to flatten the curve. A wedding hiccup of the highest order.
In a desperate attempt to make it work, we called a family meeting and floated all possible workarounds . . .
Could we marry in front of family and have a big party later?
Maybe people would pull out and the list would drop below 100?
Maybe we could risk it and go ahead anyway, after all, what's an extra 30 people? Surely it would be OK?
But you know what isn't OK? Putting the people we love at risk, and asking those people to attend and return to their lives only to put the ones they love at risk too. That would truly be an impossible pill to swallow.
While postponing has been a heartbreaking decision, it's also been the kind of situation that proves cliches exist for a reason.
Family comes first.
The thought of getting married but not being able to share that moment with my grandparents is a reality I couldn't face.
It could be worse.
While I have felt stressed and anxious about what this means for the day we had planned, the gravity of the situation isn't lost on me. In the big wide world many are worried about what next week holds; will their job still exist, can they pay the rent, afford their groceries? Never before have we had a more stark reminder that life is unpredictable and we need to look out for one another.
Love trumps all.
In the ups-and-downs that my fiancé and I have navigated the past few days never have I been more sure that I am marrying the right man. Whenever that may be.
What I've taken from this whole process, both in the microcosm of my wedding-debacle and the bigger picture of a global event, is that while this situation can reveal the worst parts of humanity (please stop panic-purchasing groceries), it also shows the best. Our default mode is to lend a hand when people are in need and provided we never let go of that, then nothing can stop us from bouncing back.