Adam Rippon Interview at the HRC Gala March 2018
What Will Adam Rippon Do Next? America's Gay Sweetheart Spills the Tea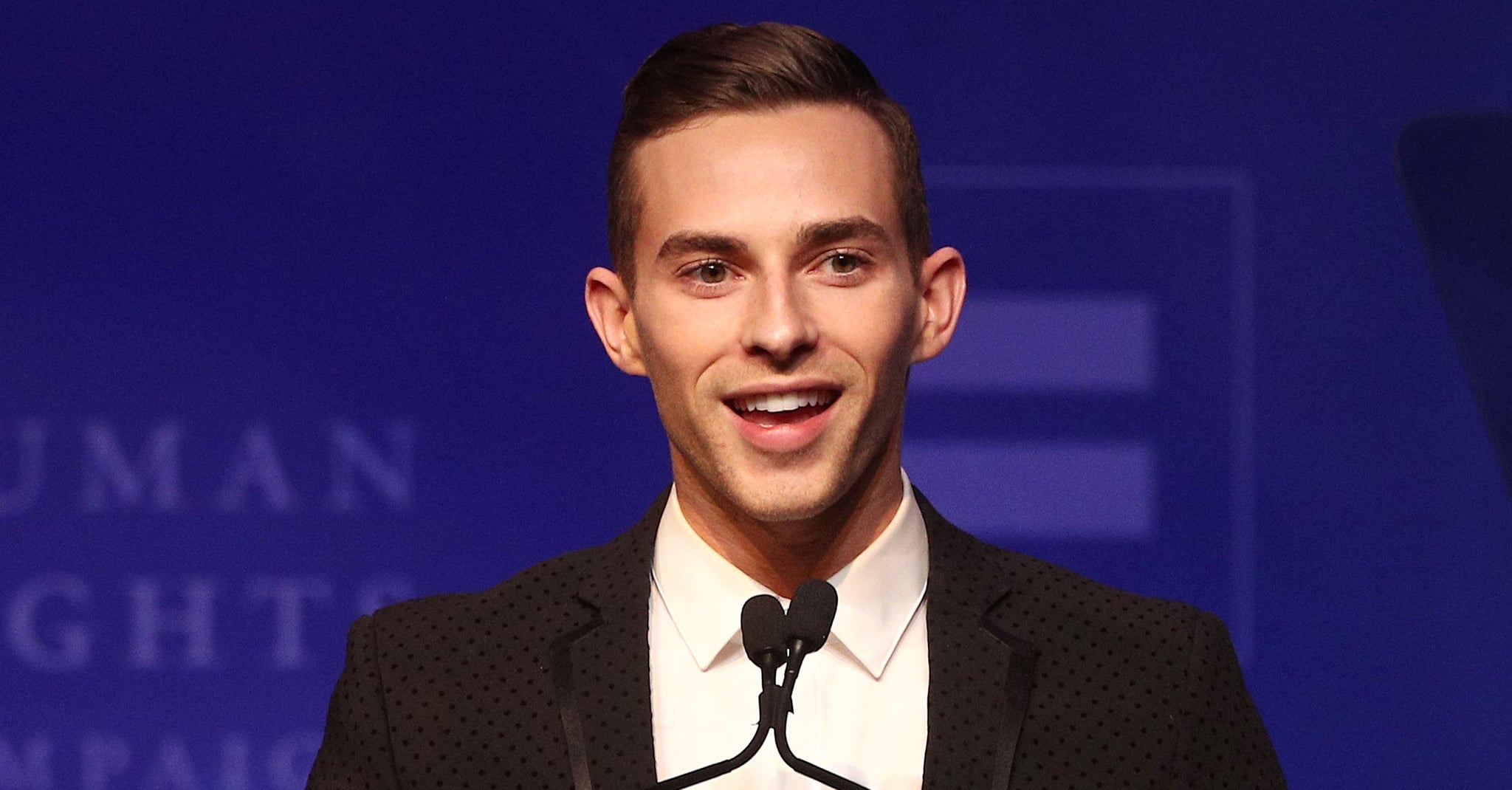 Image Source: Getty / Frederick M. Brown
In just one short month, Adam Rippon has experienced an utterly explosive launch into the global spotlight. With no signs of slowing down in the foreseeable future, the Olympic figure skater and self-professed "Glamazon b*tch" really hasn't had a moment to breathe or reflect on everything that has happened to him. "I'm in a sh*t storm," Rippon told me at the Human Rights Campaign's annual gala on March 10. "Everyone around me is going to get swept up into 'Hurricane Adam.'" It's not just that Rippon proved his immense talent with a triumphant performance at the Olympics; his candour and dedication to authenticity — including his public disinterest in meeting with Mike Pence, who has espoused anti-LGBTQ+ views and positions — have undoubtedly made him the true standout.
"I haven't had a moment to sit down and let everything absorb. I'm almost afraid to."
Fresh off his time in Pyeongchang, South Korea (which was a sh*t storm all on its own), the Olympian has already attended the Oscars (where he met his celebrity crush, Shawn Mendes) and casually chilled with Reese Witherspoon. At the HRC gala, Rippon received the HRC Visibility Award for everything he's done so far in 2018. "I've been so busy. It's been such a whirlwind, and I've done everything I can to try to soak in every moment and to take in every experience," Rippon told me. "I haven't had a moment to sit down and let everything absorb. I'm almost afraid to, because I think it would be so overwhelming to think of everything that's going on. But one day I'll have to." But amid all the chaos, surely there must be moments where Rippon stops and marvels at everything that has happened.
As it turns out, my inclination was right: he didn't truly feel struck by his sudden stardom until just recently. When I asked if he had had any such moment, he shared a behind-the-scenes story from the day he met Witherspoon. "She was so beautiful and so nice but, while I was taping, she needed to run to a premiere," Rippon recalled. "Before she left, she met my friend and my brother. And I think in that moment, when I saw them, and they both looked like they had seen a ghost, I was like, 'Are you guys OK?' And they were like, 'Reese came here to meet us.' And I think in that moment I was like, 'OK, wow. This really is kind of crazy.'" The reality is that Rippon may still be in the midst of his newfound fame, but eventually, the dust will settle. And then, it will be time to figure out what's next.
"I have an open mind, and I'm walking through every open door and seeing what's out there."
In a recent New York Times interview, the Olympian insinuated that his figure skating days may be behind him. And if that's true, how does the next phase of his life look? "In the last few weeks, I've been thinking about what is the next move I'm going to make, and I think, at the core, I've always been an entertainer," Rippon said. "I've always loved making people laugh, sharing my story, and learning about other people's journeys . . . I think I might want to get a feel for what I want to do or whose footsteps I want to try to follow. I have an open mind, and I'm walking through every open door and seeing what's out there."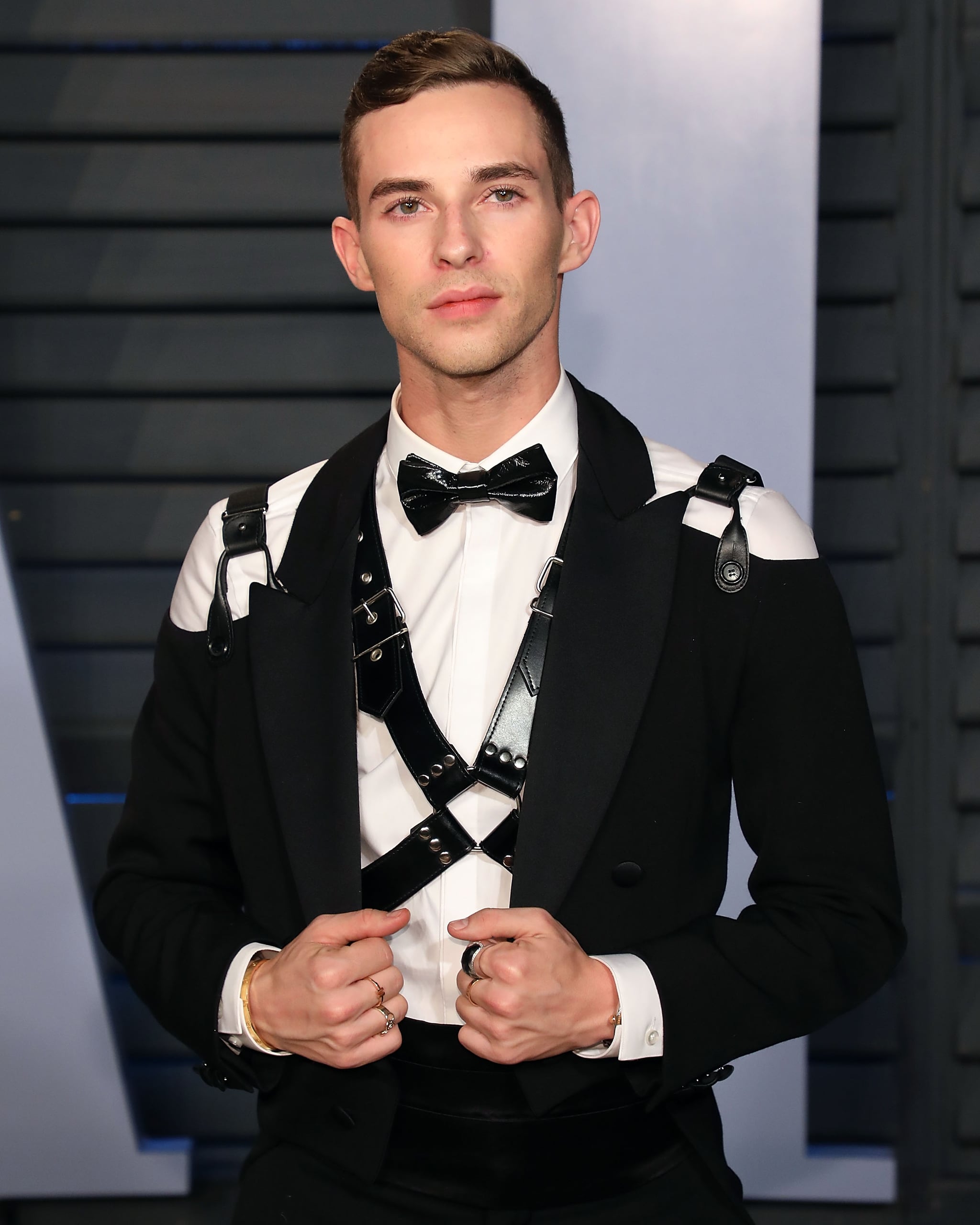 Image Source: Getty / Taylor Hill
And what about the days when Rippon feels lost, or stuck, or discouraged? "I think on those days I try my best to turn my mind off, and I tell myself I'm like a robot," he said, "and I go through the motions, and I get what I need to get done completed. And then at the end of the day, I'm like OK, it wasn't that bad. And if I feel that much like sh*t, I can get through it. And then when I feel good, I'll feel great." Sound advice, right? If you can put your head down and power through your sh*ttiest days, you can do anything.
Just before Rippon sashayed away to the rest of his sensational night, I asked him if he could give some advice to the little kids in the smaller cities who are still struggling to figure things out. "What I would say is I was in their shoes. And the most important things are: the way you treat other people — you treat other people the way you want to be treated — your work ethic, and always being true to yourself. If you're true to yourself, the people around you will always love you for who you are. And if they love you for who you are, you'll get a lot of confidence to just be yourself." I think it's safe to say that, in this case, Rippon is leading by example.