Australian Citizenship Crisis Explainer and Details
Citizenship Saga: What's Going on in Australian Parliament?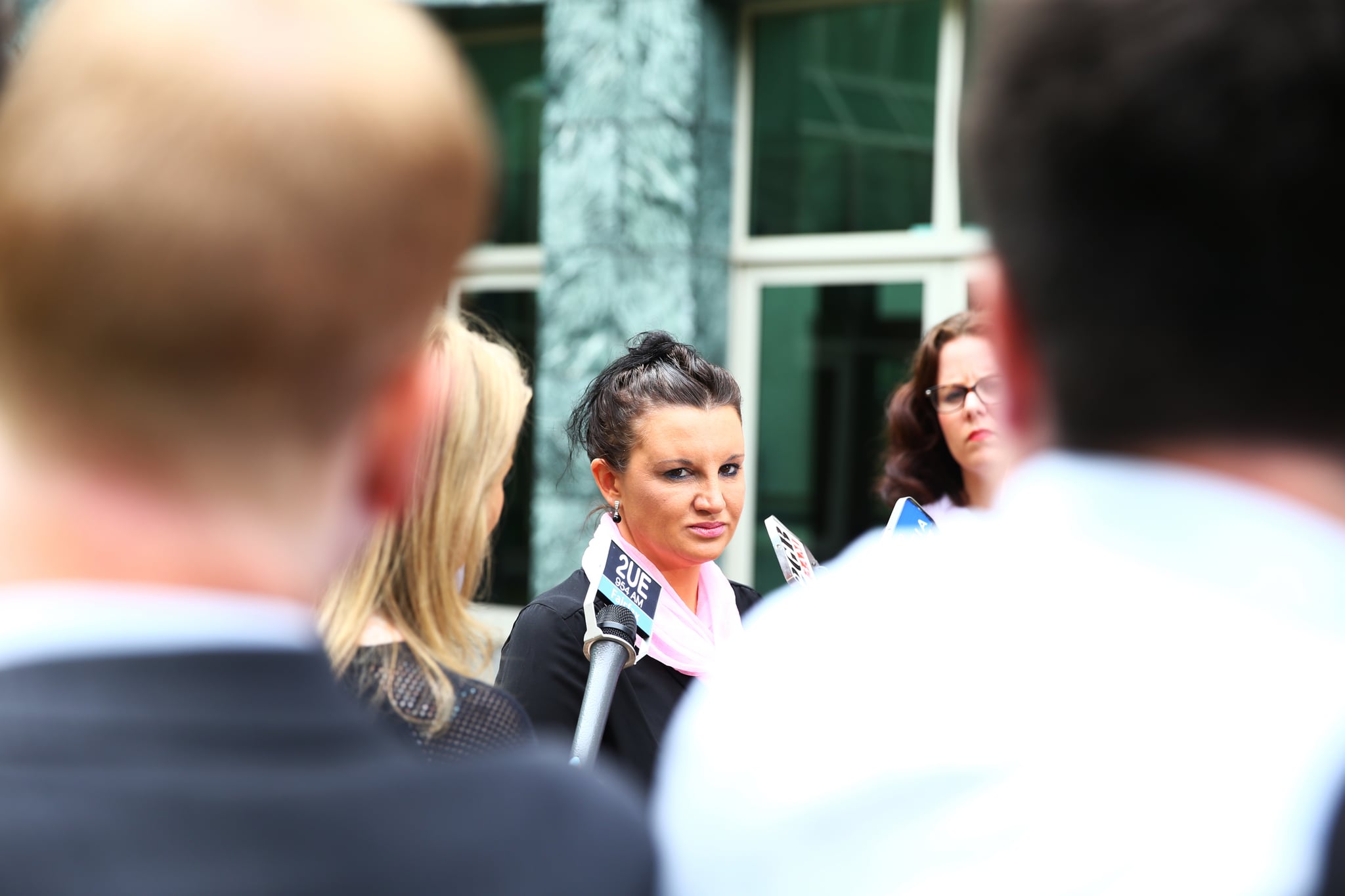 Another day, another senator down: today, Tasmanian independent senator Jacqui Lambie announced she will resign after she discovered that she is a dual citizen and thus is ineligible to hold office.
The unfolding citizenship saga in Australian parliament shows no sign of slowing down — in fact, it's at the point where it could even topple the Turnbull government. So how come we only just found out so many of our parliamentarians aren't actually eligible to hold office? Keep reading for answers to the questions you may have about the citizenship crisis.
How did we get here?
It all started in July, when former Greens senator Scott Ludlam announced that it had been brought to his attention that he was ineligible to hold his Senate seat because he was a dual citizen of Australian and New Zealand when he was elected. Four days later, his colleague Larissa Waters, from Queensland, revealed her Canadian birth meant she was also a dual citizen and ineligible. Both Waters and Ludlam resigned from parliament.
But Ludlam and Waters set things in motion and soon, journalists and political opponents were investigating pretty much every parliamentarian to see if they were eligible to stand. Within weeks, questions were raised over the eligibility of deputy prime minister and National Party leader Barnaby Joyce, Queensland Liberal senator Matt Canavan, South Australian senator Nick Xenophon, NSW Nationals senator Fiona Nash and Pauline Hanson's One Nation senator Malcolm Roberts from Queensland. Together, these parliamentarians have been referred to as the "citizenship seven." Their cases were referred to the High Court.
Why were there questions about their eligibility?
It's because the Australian Constitution has a clause that says anyone with an allegiance to another country can't be elected to parliament. It's section 44 of the Australian Constitution and it says:
Any person who:

1. is under any acknowledgement of allegiance, obedience, or adherence to a foreign power, or is a subject or a citizen or entitled to the rights or privileges of a subject or a citizen of a foreign power; or

2. is attainted of treason, or has been convicted and is under sentence, or subject to be sentenced, for any offence punishable under the law of the Commonwealth or of a State by imprisonment for one year or longer; or

3. is an undischarged bankrupt or insolvent; or

4. holds any office of profit under the Crown, or any pension payable during the pleasure of the Crown out of any of the revenues of the Commonwealth: or

5. has any direct or indirect pecuniary interest in any agreement with the Public Service of the Commonwealth otherwise than as a member and in common with the other members of an incorporated company consisting of more than twenty-five persons;

shall be incapable of being chosen or of sitting as a senator or a member of the House of Representatives.
This is kind of a weird rule, right?
Yep, it's fairly unusual. Some other countries have citizenship requirements for some offices (for example, the US presidency can only be held by a "natural born citizen" of the United States), but Canada, the United States, New Zealand and the United Kingdom all allow dual citizens to serve in their national legislature.
Why can't they just change it?
Section 44 isn't a law: it's part of the Australian Constitution. In order to change any part of the Constitution, there needs to be a national referendum. For a referendum to succeed, you need a majority of voters in a majority of states AND a majority of voters nationally to vote yes. So it's possible, but it's not simple or cheap or even guaranteed to pass. Plus, many feel there are more important things to fix in our Constitution first.
What did the High Court decide?
On 27 October, the High Court ruled that five of the seven were ineligible — Joyce, Nash, Roberts, Waters and Ludlam. Canavan was found not to be an Italian citizen under Italian law, and Xenophon's British Overseas citizenship didn't allow him to reside in the United Kingdom, so both were deemed eligible.
The High Court also ruled that the now-vacant Senate seats would be filled by a countback, meaning the next person in line who ran with each of the disqualified senators would take their seat, and that in the case of the lower house MP Joyce, his seat would go to a by-election.
So what happened next?
After the High Court ruling came down, the floodgates opened. First, Senate president Stephen Parry, a Liberal senator from Tasmania, resigned after revealing he was a dual citizen. Then lower house Liberal MP John Alexander did the same.
On November 14, Tasmanian Independent senator Jacqui Lambie revealed she too was a British citizen by descent and was ineligible to hold her seat.
That's eight?
Yep, eight parliamentarians in total. Six senators (Nash, Water, Roberts, Ludlam, Lambie and Parry) and two lower house MPs (Joyce and Alexander). So far.
Has every party been touched by this?
So far, the Labor Party has not lost a single member of parliament in the crisis. But there are questions over many of their MPs' eligibility.
What if they just didn't know?
If they claim not to have known about the law, well, it's in the Australian Electoral Commission's Candidates' Handbook, which any aspiring parliamentarian really should read. There's not really any excuse.
But what if they didn't know they were citizens of another country? That was the case for several of those who have been ruled ineligible, as citizenship was conferred on them at birth. The High Court has ruled that not knowing you were a citizen of another country doesn't make a difference: you're still ineligible to serve.
Are Joyce and Alexander out for good?
Not necessarily. Joyce has now renounced his British citizenship and is running in the by-election to reclaim his seat, and Alexander has indicated he plans to do the same.
Will Malcolm Turnbull still be prime minister?
For now, yes. But that could change.
There are 150 seats in the lower house.
Before the citizenship crisis started, the Liberal/National coalition had 76 seats, plus the support of Independent MP Cathy McGowan. With Alexander and Joyce out (at least for now), they're down to 74 seats. But with McGowan's support, they still have enough votes to maintain control of the government.
It's likely that Joyce will win his by-election, which will mean they're back to 75 seats. Even if Labor picks up John Alexander's seat, which is a possibility as the seat tends to swing and they have chosen the popular Kristina Keneally to contest the seat, the coalition would still have enough seats to lead the government.
Just.
But if even one more seat changes hands, the Liberal party would no longer have a majority. Both the Liberal and Labor parties would attempt to get support from the remaining MPs in order to form government. So while Turnbull's still prime minister for now, he's not out of the woods yet.
Are there any other consequences?
There's one other big potential problem for the government: Barnaby Joyce and Fiona Nash were both ministers when they were sitting. That means all of the directions they gave while they were ministers could be challenged in court as being ineligible. Legal experts disagree on what will happen with that because, frankly, we're in uncharted territory.
What's next?
Potentially, more revelations of ineligibility. Another 28 members of parliament still have questions about their eligibility hanging over them. Who knows how many more could go.
Image Source: Getty / Steve Christo