Australian and World News Monday November 29: Prince William
Karl Stefanovic Is Not Leaving Today, Plans to Sue Gossip Mags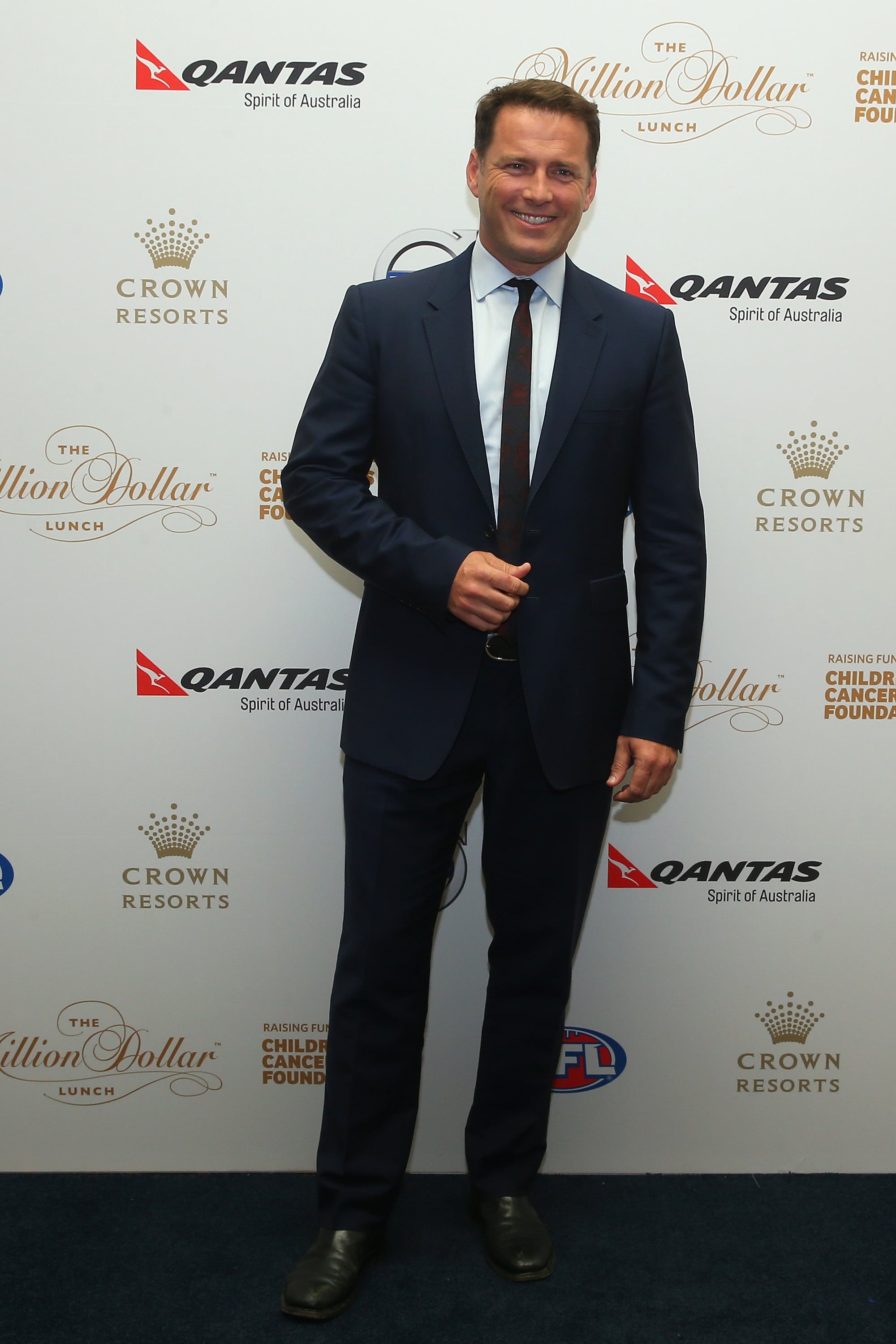 1. Karl Stefanovic Is Not Leaving Today, Plans to Sue Gossip Mags
Channel Nine, on behalf of Today Show co-host Karl Stefanovic, has hired a defamation lawyer in response to articles published by various magazines commenting on Stefanovic's personal life following his split from wife of 21 years, Cassandra Thorburn. Nine's director of News and Current Affairs Darren Wick said in a statement, "At best, this is lazy and reckless reporting. At worst, there is a case that this campaign is designed to damage not only his reputation but our business as well and we no longer intend to tolerate these lies." Stefanovic is expected to return to Today in 2017.
2. Researchers Develop Melanoma Vaccine
An Adelaide research team has developed a vaccine aimed at tackling melanoma, which kills around 1,500 Australians each year. Over the past 14 years, 54 patients with advanced melanoma participated in the trial. Oncologist Brendon Coventry told ABC News, "What it's shown is that the vaccine can successfully modulate or modify the immune system of the cancer patient to produce long-term survival with complete removal of all tumour in about 17 per cent of cases." The vaccine's success could see this treatment being used to fight other cancers.
3. Former NRL Player, Chad Robinson, Still Missing
NSW police are appealing to the public for help as they continue their search for former NRL player Chad Robinson, 36. He was last seen at his Kellyville home on Saturday night and police hold grave concerns for his welfare. If anyone has any information relating to his disappearance, contact Crime Stoppers on 1800 333 000.
4. 1 Person Dead and 11 Injured in Ohio State University Attack
An Ohio State University student has been shot and killed following a campus attack that saw 11 people hospitalised. It's reported the 18-year-old rammed his car into a group of people, then got out of the vehicle and used a knife to attack people close-by, before he was shot by a quick-thinking police officer. The motive for the attack is currently unknown.
5. Prince William Supports Prince Harry's Statement
Like a good brother, Prince William has spoken out against reports he disapproved of Prince Harry's statement condemning the media's invasion of his girlfriend Meghan Markle's privacy. A statement from Kensington Palace reads, "The Duke of Cambridge absolutely understands the situation concerning privacy and supports the need for Prince Harry to support those closest to him."