Australians Injured in 2017 London Terror Attack
Update: 3 Australians Have Been Injured in the London Attack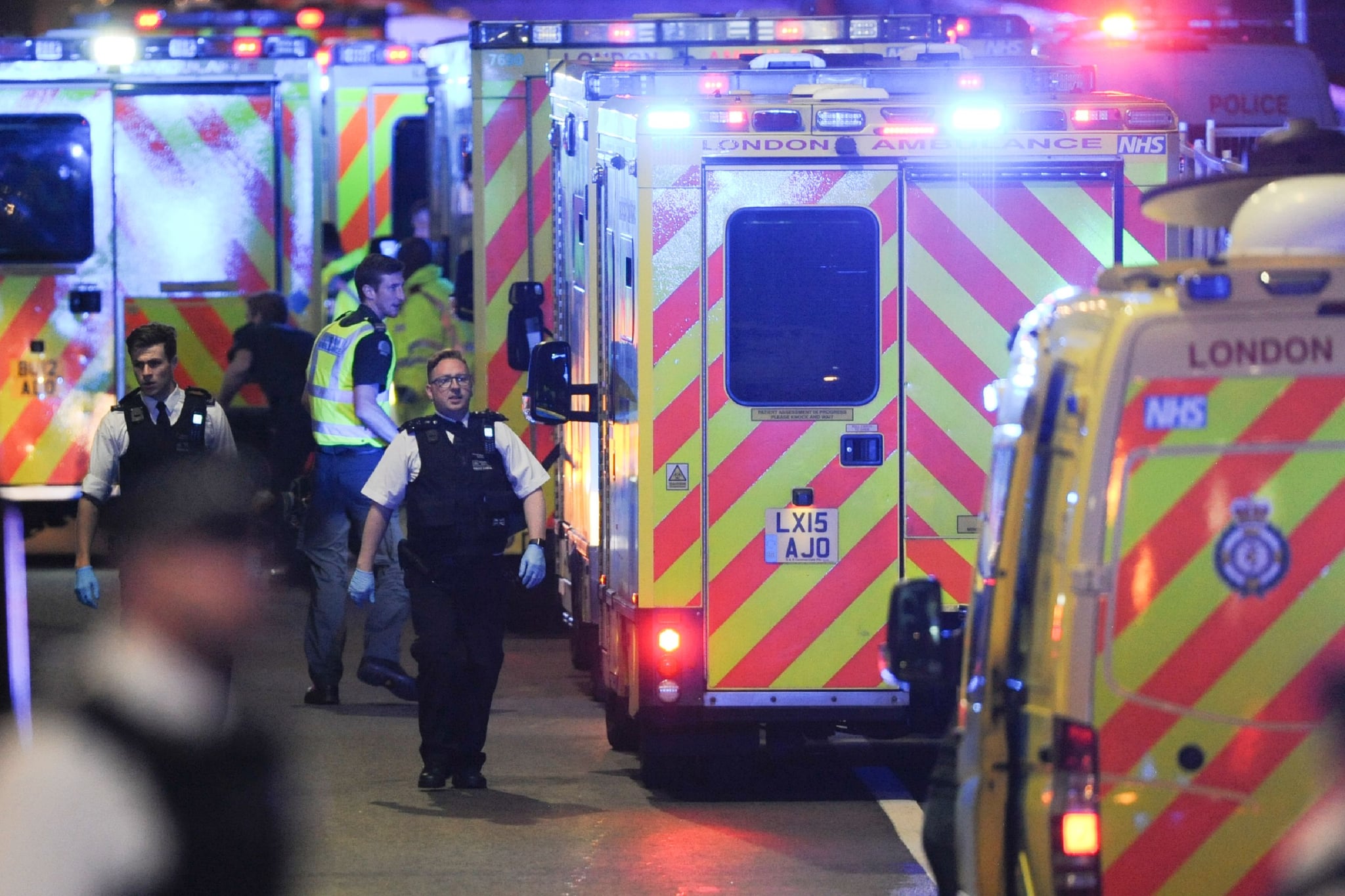 Just over a day after news broke of another terror attacks in London, a fourth Australian has been confirmed as being affected by the incident.
The first wounded Australian was confirmed as Queenslander Candice Hedge, who was in a bar at Borough Market when she was stabbed. The 34-year-old took to Facebook to notify her friends and family that, despite being in some pain, she was OK. "Hey everyone, just so you know I'm doing OK," she wrote. "Bit of pain but I will survive. Thanks for your thoughts and well wishes. Love to all."
Candice has been living in London for approximately six months and was with her boyfriend Luke at the time of the attack. Her father Ross spoke to reporters in Australia this morning and said that it took a while for him to find out exactly what had happened to his daughter. "She actually got behind a table and she said they were leaving, saw her last minute and came back and stabbed her in the throat . . . "I was terrified of course. I didn't talk to her all day. It was a pretty hard day yesterday not being able to talk to anyone about it."
Meanwhile, Darwin man Andrew Morrison has been confirmed as the second injured Australian. He was captured on camera tending to a neck wound and explained that he was stabbed when he walked over to check out what he thought was a fight. When pressed for details, Andrew said that he couldn't remember what the attacker was wearing, but that he wasn't wearing a mask. According to his sister Katrina, Andrew's flight home is currently being arranged.
The third and fourth Australian victims have been identified, with Prime Minister Turnbull confirming he has been in close contact with their families, but cannot provide any further information at this point. Foreign Minister Julie Bishop noted that while only four Aussies were actually wounded, a great deal more will be affected indirectly. "I spoke to our High Commissioner Alexander Downer a short while ago, and the three Australians are the only ones that we know have been affected in terms of physical injury," she said. "Obviously at any one time, there are about 130,000 Australians living in the United Kingdom, many in London."
PM @TurnbullMalcolm says the Government's been in close contact with their families but can't release further details yet#LondonAttacks https://t.co/diPwIzU2E9

— ABC News (@abcnews) June 5, 2017
The Prime Minister @TurnbullMalcolm says there are "very real concerns" about two more Australians caught up in the London terror attack. pic.twitter.com/ctwJBgGX1A

— ABC News (@abcnews) June 5, 2017
We will update as soon as more details become available.