Barack Obama Quotes on Social Media and Fake News Dec. 2017
Hm, Who Could Barack Obama Be Roasting in This Interview With Prince Harry?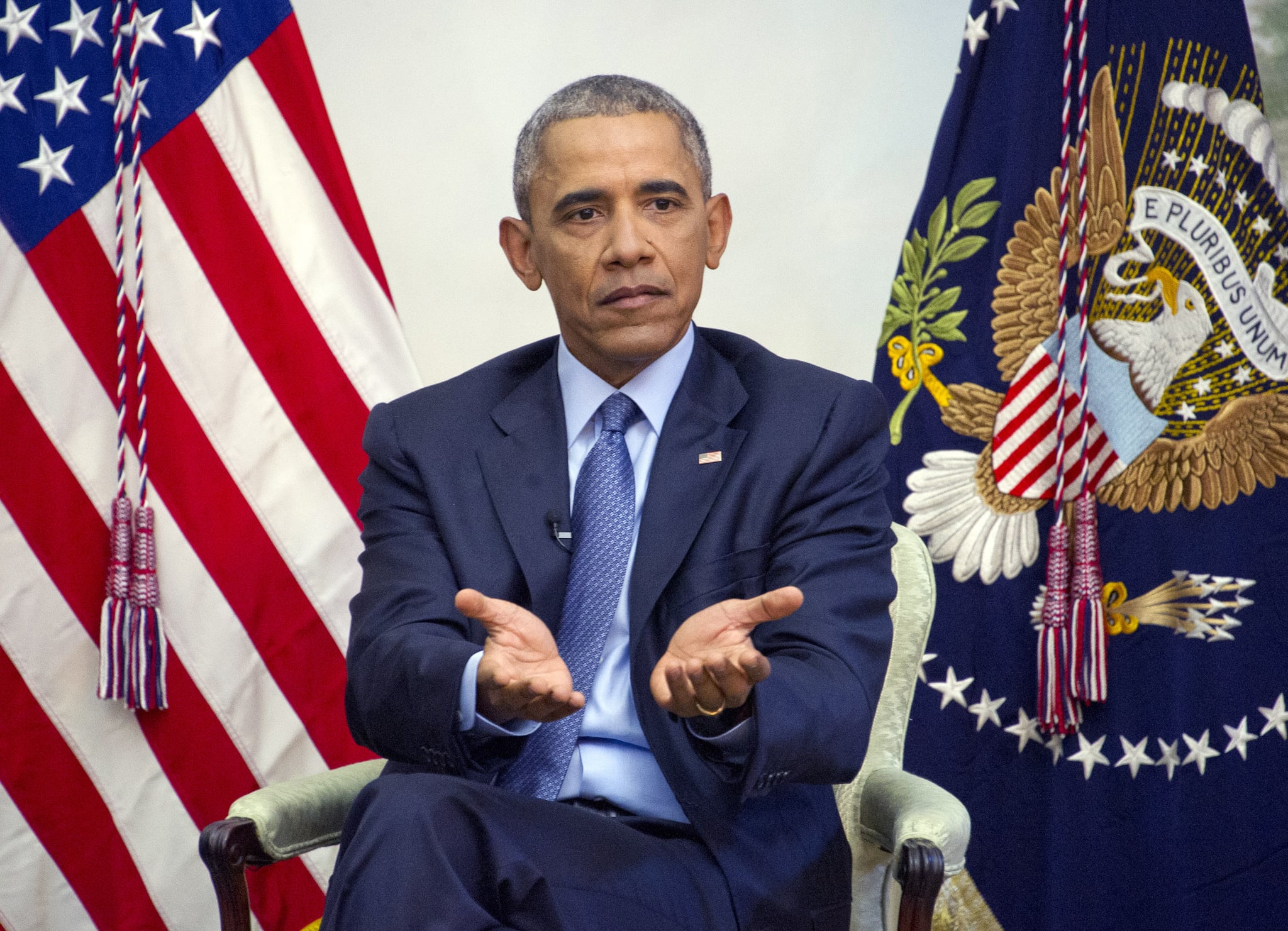 On Dec. 27, BBC finally aired Prince Harry's interview with Barack Obama, which was initially conducted during the Invictus Games back in September. Prince Harry, of course, seized the opportunity to dig deep with the former president, who spoke pretty candidly about his feelings on Inauguration Day. And while he may have been pretty direct about Donald Trump at that point in the 40-minute chat, he also used the opportunity to talk more cryptically about Trump's social media habits at another.
"One of the dangers of the internet is that people can have entirely different realities."
At one point during the interview, Prince Harry brought up social media and Obama warned about the inherent harm that platforms like Twitter and Facebook can cause. "One of the dangers of the internet is that people can have entirely different realities," Obama said. "They can be cocooned in information that reinforces their current biases," he said. The way Obama dances around Trump's name (but almost certainly seems to be referencing him) is reminiscent of his comments at this year's New Delhi Summit, where he said "certain politicians" need to think before they tweet.
Trump's "alternate reality" and myopic Twitter usage aren't the only aspects of his online presence that Obama cryptically referenced. He also touched on Trump's obsession with "fake news" and the "dishonest media" in a rather telling anecdote about the way things used to be. In another era, there weren't "alternate facts." Instead, everyone used the same information to come to different conclusions.
"All of us in leadership have to find ways in which we can re-create a common space on the internet. It used to be, in the United States, for example, we had three television stations and everybody watched Walter Cronkite or David Brinkley or whoever the chief anchor was. Everybody had a common set of facts, and so there might be conservatives and liberals, but people could generally agree on a baseline of reality."
While Obama's interview may have been recorded in September, it couldn't have dropped at a more poignant time. After all, sources in the White House said as recently as November 2017 that Trump still "privately questions" the authenticity of Obama's birth certificate. If you can think of a better example of someone living in a completely different reality than everyone else, I'd be very keen on hearing about it.