Barack Obama on Women in Power at Les Napoleons Summit 2017
Barack Obama States the Painfully Obvious: More Women Should Be in Power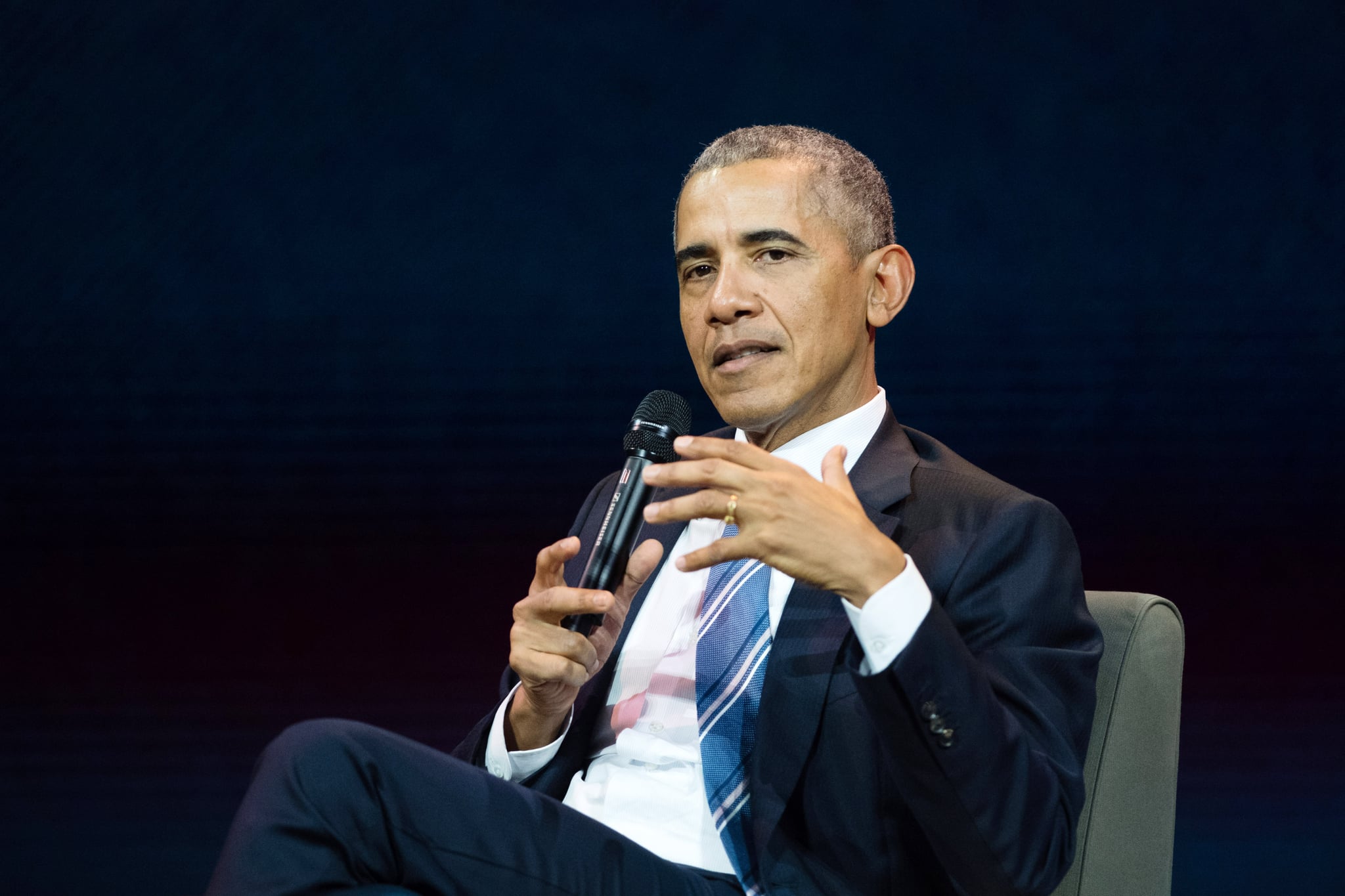 Being that it might not already be entirely clear to everyone, Barack Obama recently stressed the importance of having more women in positions of power. On Dec. 2, the former president spoke at the annual Les Napoleons summit in Paris on climate change, French-American relations, and the future of leadership.
While hinting at the recent wave of sexual assault allegations against men in power, according to the AFP, Obama said more women should hold positions of power because "men seem to be having some problems these days." He added, "Not to generalise, but women seem to have a better capacity than men do, partly because of their socialisation."
The summit was the latest in a recent string of events the former president has been attending across the world. The day prior, Obama appeared at the Hindustan Times Leader Summit, where he made several thinly veiled remarks about the current president. Referencing Donald Trump's infamous tweets, Obama said, "I think it is important to be mindful about both the power of these tools but also their limits." He later added, "Think before you speak, think before you tweet. Same principle."