Barcelona Terror Attack: Las Ramblas Van Crash August 2017
Here's What We Know About the Barcelona Terror Attack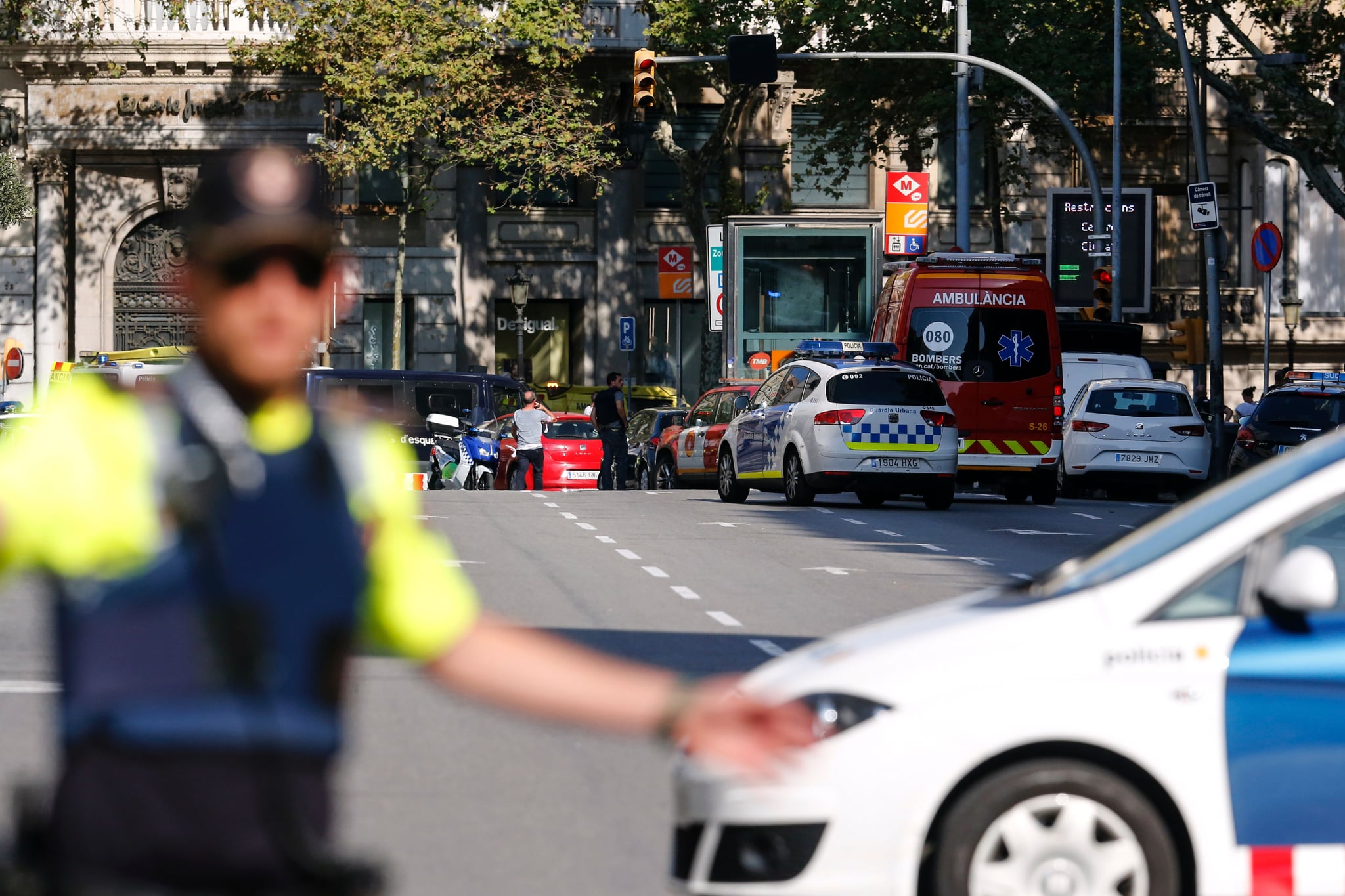 At least 12 people have died and 80 others are confirmed to be injured after a van drove into a crowd in a popular tourist area in Barcelona. Local police have said that they are treating the incident as a terror attack.
Here's what we know:
The incident took place near Las Rambas, one of Barcelona's most popular tourist destinations. The historic area is well-known for its pedestrian path, flanked by outdoor cafes and stalls, and is frequently packed tightly with crowds on foot. Cars are allowed to drive on either side of the path, which was not previously considered to be a danger to those strolling through the area.
Populous tourist cities such as London, Nice, and Berlin have been the target of a series of vehicle attacks, which began in July of 2016. ISIS has claimed responsibility for many of these prior events.
President Donald Trump is being briefed on the attack by Gen. John Kelly, and tweeted, "The United States condemns the terror attack in Barcelona, Spain, and will do whatever is necessary to help. Be tough & strong, we love you!"
Two police officers were hit by a car at a checkpoint in a separate incident in Barcelona, Reuters is reporting. Officials have not confirmed that the two are related, but an individual in the car was shot dead by police.
This is a developing story and will updated as information becomes available.