Bastille Day Attack Death Toll July 2016
Bastille Day Attack In Nice, France, Leaves More Than 77 People Dead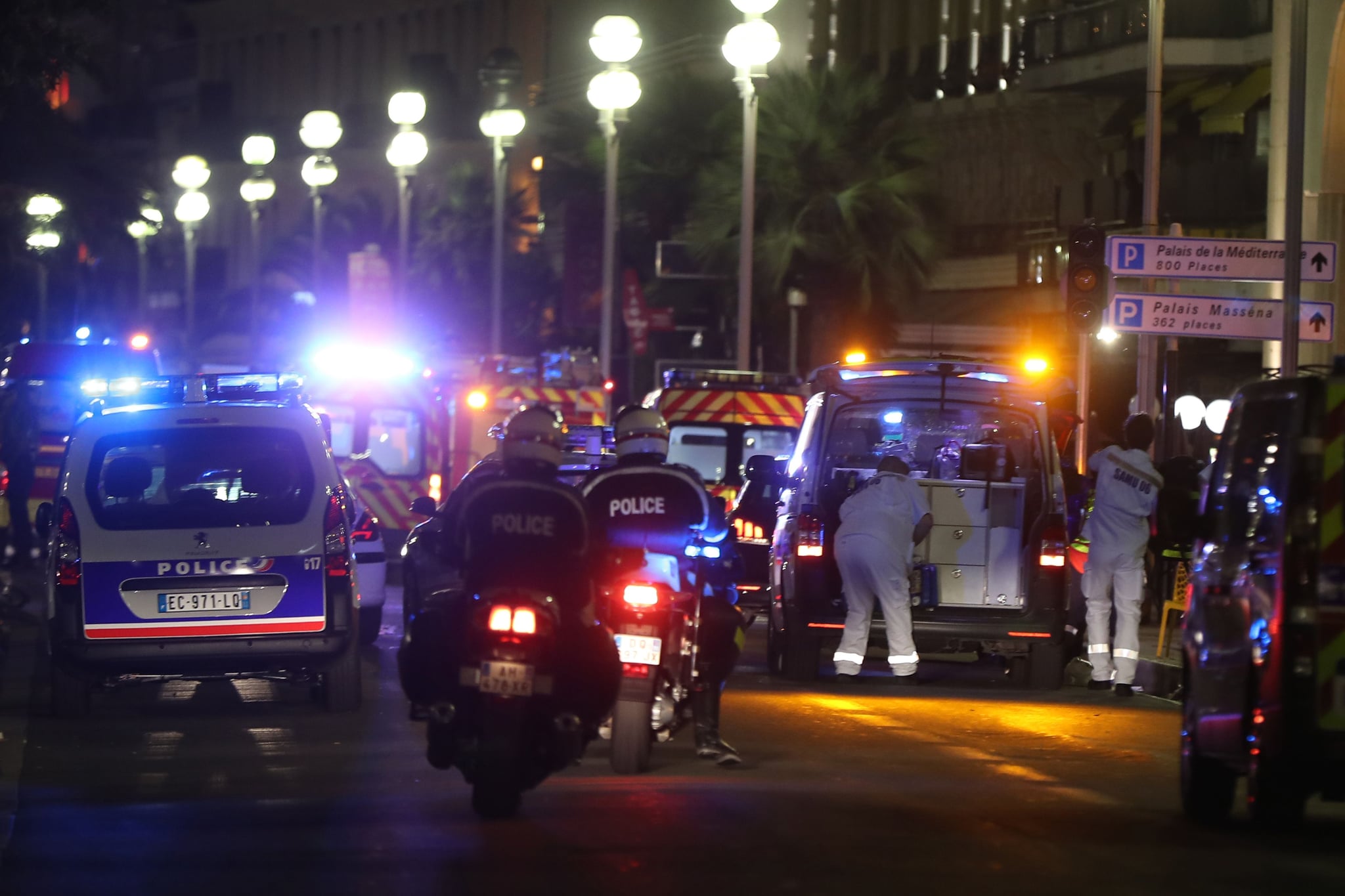 A truck has ploughed into crowds gathered in Nice, France, during Bastille Day celebrations, killing at least 70 people and injuring hundreds more.
Here's what we know about the situation so far:
Thousands of people were gathered on the Promenade des Anglais in Nice, France, when a truck ran through the crowd, killing at least 77.
So far, one Australian has been confirmed as injured.
It is not known why the truck crashed (though it's thought to be deliberate), but it was reportedly seen driving at high speed for 100 metres before hitting revellers.
The driver of the truck reportedly left the vehicle after the crash and began shooting into the crowd; he was shot dead by police at the scene.
Inside the truck police found loaded guns and grenades, adding weight to the theory that this was premeditated terror attack.
Identity papers found in the truck reveal that the driver was a 31-year-old man of Tunisian descent.
It hasn't been confirmed as a terror attack, though it is strongly suspected at this stage. Local councils are warning residents to stay indoors until further notice.
US President Barack Obama has released a statement condemning the attacks.


.@POTUS on the attack in Nice, France: pic.twitter.com/CrbChxZs04

— White House Archived (@ObamaWhiteHouse) July 14, 2016

This comes after a wave of attacks across the European nation — in November last year 130 people were killed by gunfire in Paris after terrorists stormed local hotspots. A national state of emergency was declared by President Francois Hollande at the time, and it was due to be lifted on July 26. President Hollande has just confirmed the state of emergency will be extended by three months.
If you're concerned about family members or friends in Nice, the Department of Foreign Affairs and Trade has released the following statement:


If you're concerned about loved ones in #Nice. Official @dfat statement. @9NewsAUS pic.twitter.com/VRAbvc9lxO

— Airlie Walsh (@AirlieWalsh) July 14, 2016
This news is breaking — we'll update as we continue to get more information.