Ben J. Pierce LGBTQ Pride Personal Essay
How the Internet Became My Saving Grace as a Gay Teen in the South
Ben J. Pierce is a musician and YouTube personality.
Growing up in the South, gay representation was something I desperately yearned for in my life. I had a million questions — and a million more fears — about this identity that was becoming more and more evident to me with each passing day. What did it mean for my life? What if someone found out? How would my world react to this small detail about who I was that I had never seen or heard about in the people around me?
In the midst of the uncertainty I found my saving grace: the internet. I vividly remember sitting in my room, alone, with the door shut secretly watching LGBT YouTubers, coming-out videos, films featuring gay characters — anything I could get my hands on to provide insight into a piece of me I was freshly discovering. These resources became the light at the end of the tunnel that pulled me through.
When I was 14, I began creating a project called "Little Game" that would later change my life. At this point, I had never produced or recorded music or even thought of producing and directing a music video. But most importantly: I had never publicly spoken about my journey with gender expression and sexuality. I was terrified to say the least. I would stay up all night doubting that I was ready to stand up for something so important. Yet something inside of me could not let go of the determination to release this video into the world.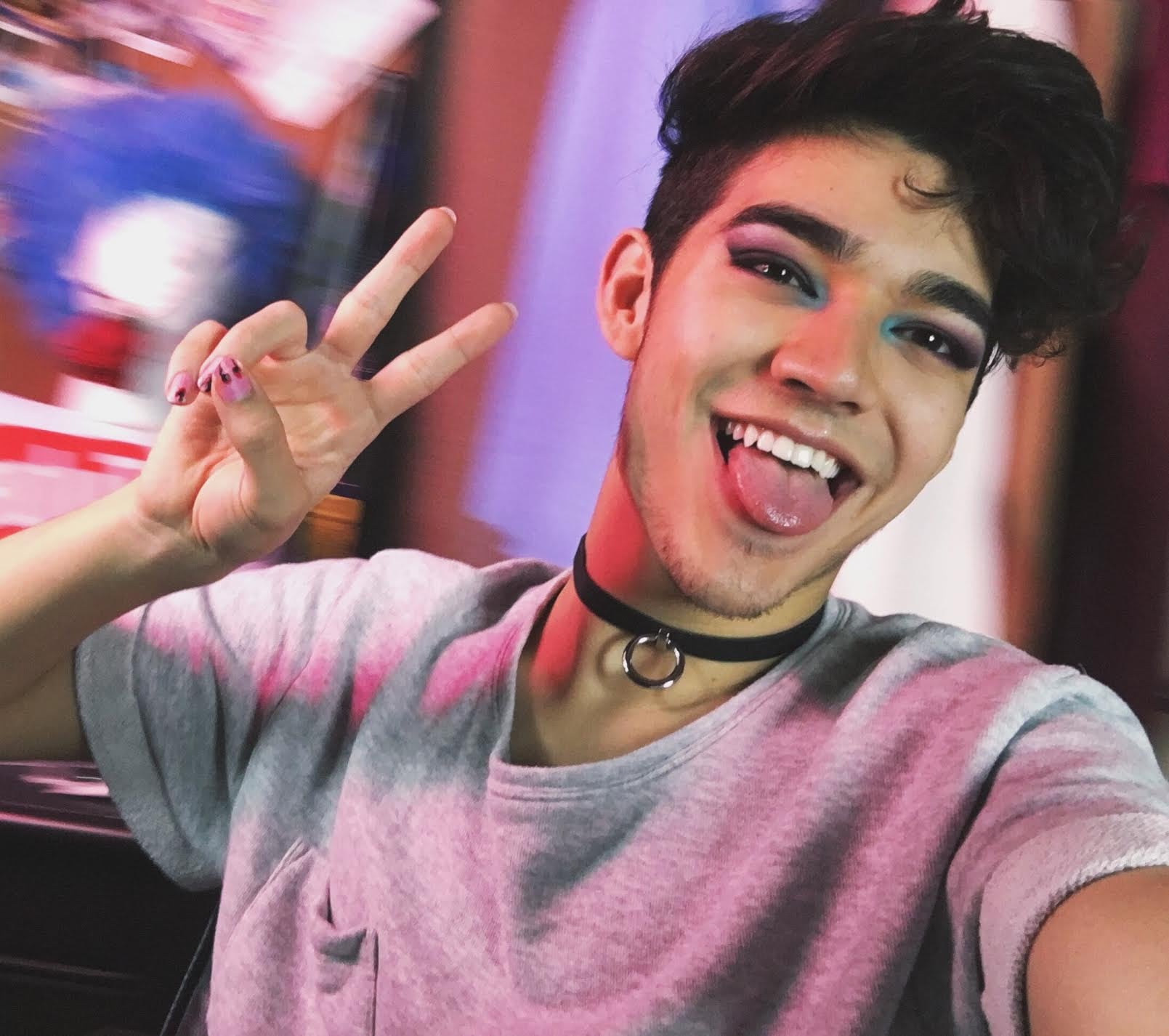 On Oct. 25 of 2015, I released the music video for "Little Game." I remember thinking to myself I would be so lucky if 10,000 people saw it. Within a week it had passed 100,000 views, and within a month it passed a million.
And while the sheer numbers were rewarding, what impacted me the most was the effect the video had on those who watched it. People of all ages and positions on the spectrum of identity commented stories of their own personal journey in self-discovery. Suddenly young kids stuck in unsafe environments looked to me for inspiration, and those who have bravely paved the way for queer youth gifted me with wisdom and encouragement. I became overwhelmed with such love and support for something I once feared so heavily about myself.
In that moment, it occurred to me that I have become a piece of the LGBT representation I so desperately longed for as a kid, and I am so proud and grateful to be able to use my voice to help and elevate those like me across the world. I feel as though I've found my home in the LGBT community, and it is my personal mission statement to be the unapologetic artist and creator I always needed when I was younger.
Image Source: Courtesy of Ben J. Pierce