Chrissy Teigen Offers to Pay McKayla Maroney's NDA Fines
Chrissy Teigen Would Be "Honoured" to Pay McKayla Maroney's Fine For Speaking Out About Abuse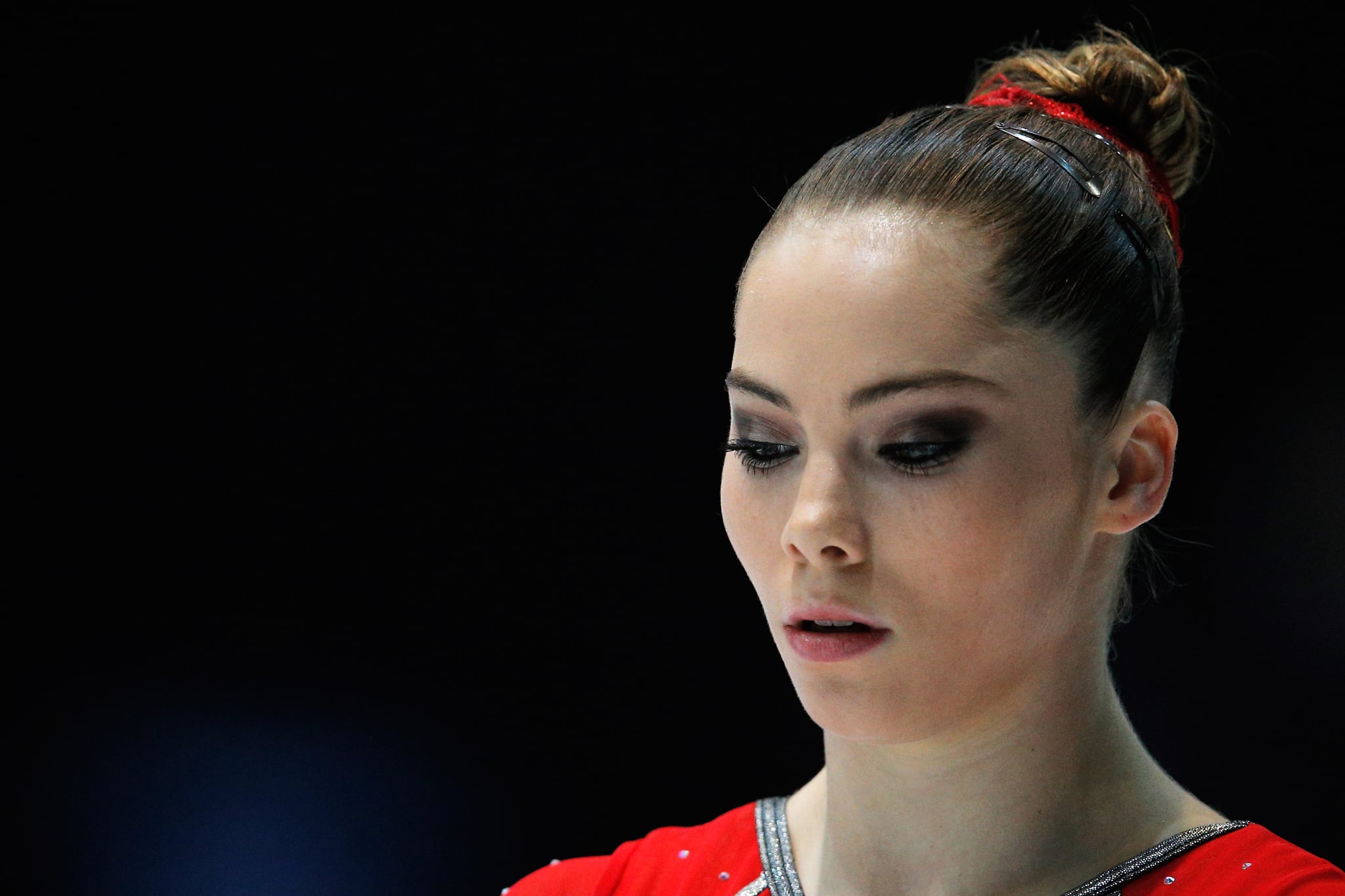 Nearly 100 women are set to make victim impact statements at the sentencing hearing of former USA Gymnastics team doctor and sexual predator Larry Nassar, giving testimonies about the traumatic impact of his abuse, but Olympic gymnast McKayla Maroney is not one of them. That is, unless Chrissy Teigen has something to say about it. When the model and chef discovered that Maroney, one of Nassar's 140 alleged victims, could be faced with a six-figure fine for speaking about her experience due to a non-disclosure agreement in her abuse settlement with USA Gymnastics, she offered to pay the $100,000 on Maroney's behalf.
Teigen tweeted a screenshot of Daily Mail's headline regarding the potential consequences Maroney would face if she made her own victim statement, and condemned the entire concept of an NDA about abuse as an affront:
The entire principle of this should be fought - an NDA to stay quiet about this serial monster with over 140 accusers, but I would be absolutely honored to pay this fine for you, McKayla. pic.twitter.com/lsBEgEqZpD

— christine teigen (@chrissyteigen) January 16, 2018
After revealing her abuse in Oct. 2017, Maroney shared an emotional victim impact letter with the court ahead of Nassar's child pornography sentencing — a move which fellow Team USA medallist and abuse victim Aly Raisman will now make during this round of sentencing for his other serial abuse charges.
I will not be attending the sentencing because it is too traumatic for me. My impact letter will be read in court in front of Nassar. I support the brave survivors. We are all in this together. #StopAbuse

— Alexandra Raisman (@Aly_Raisman) January 15, 2018
Maroney and Raisman's teammate, Gabby Douglas, also came forward as a victim of Nassar's abuse in Nov. 2017, and 2016 Team USA gymnast Simone Biles revealed her own horrific experiences with Nassar only days ago:
Feelings... 💭 #MeToo pic.twitter.com/ICiu0FCa0n

— Simone Biles (@Simone_Biles) January 15, 2018
These gymnasts' stories are only a tip of the iceberg when it comes to the horrors being discussed during Nassar's sentencing, and hopefully with the support of people like Chrissy Teigen, previously silenced victims like Maroney will also be able to share their stories, and see justice done for all.