Circular Quay Building Fire Video
Watch Construction Workers Calmly Stroll Away From Huge Building Fire at Circular Quay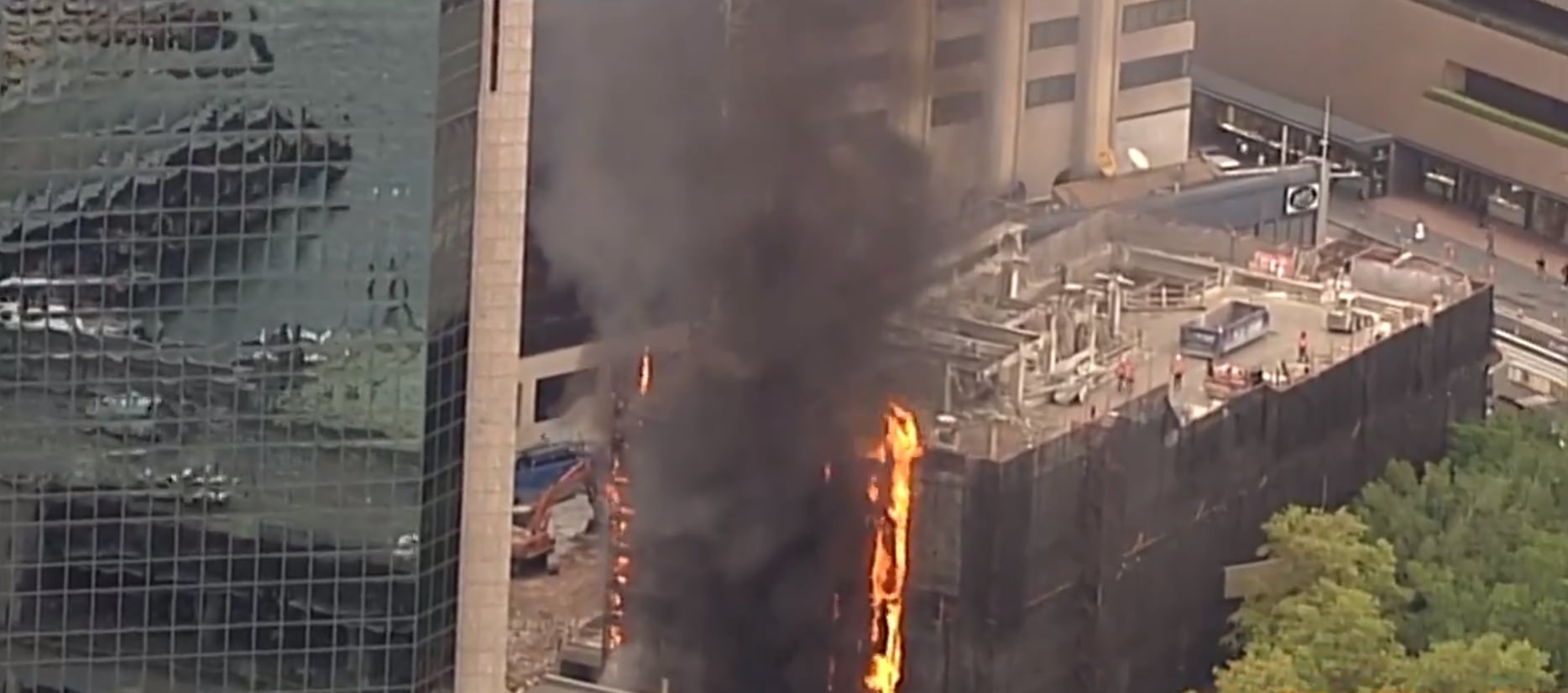 A huge fire has broken out at a construction site at the Circular Quay end of Pitt St, in Sydney, this morning. The fire started on the eastern side of the multi-level work site, with flames quickly encasing the entire side of the building as people heading to work watched from the streets below.
On top of the building, workmen were spotting casually strolling to the other side of the building to evacuate the space — you can see the footage in the video below. There's a strong lack of urgency in their movements, so we hope they are safe and sound and well away from danger by now.
The nearby Cahill Expressway and Circular Quay train station have both been closed while crews battle the blaze.
NO TRAINS will operate around the #CityCircle due to this incident. #NorthShoreLine trains will still operate through Wynyard and Town Hall.
No train access to #CircularQuay, #StJames or #Museum stations. https://t.co/TOCZhlNpoA

— Trains Info (@TrainsInfo) February 12, 2018
Circular Quay: The Cahill Expressway is closed in both directions due to a building fire on Pitt Street. Pitt Street is also closed southbound between Bridge and Alfred streets. George Street is closed between Bridge and Alfred streets. #7News pic.twitter.com/unByjsJO2o

— 7NEWS Sydney (@7NewsSydney) February 12, 2018
Watch the construction workers on the roof casually strolling away from the scene:
BREAKING: Watch as a building comes alight in Circular Quay, with workers on the roof. pic.twitter.com/zAPXM3lXz0

— 9News Sydney (@9NewsSyd) February 12, 2018