Cops Pull Over State Attorney Aramis Ayala
Holy Sh*t -- Watch This State Attorney Own the Cop Who Pulled Her Over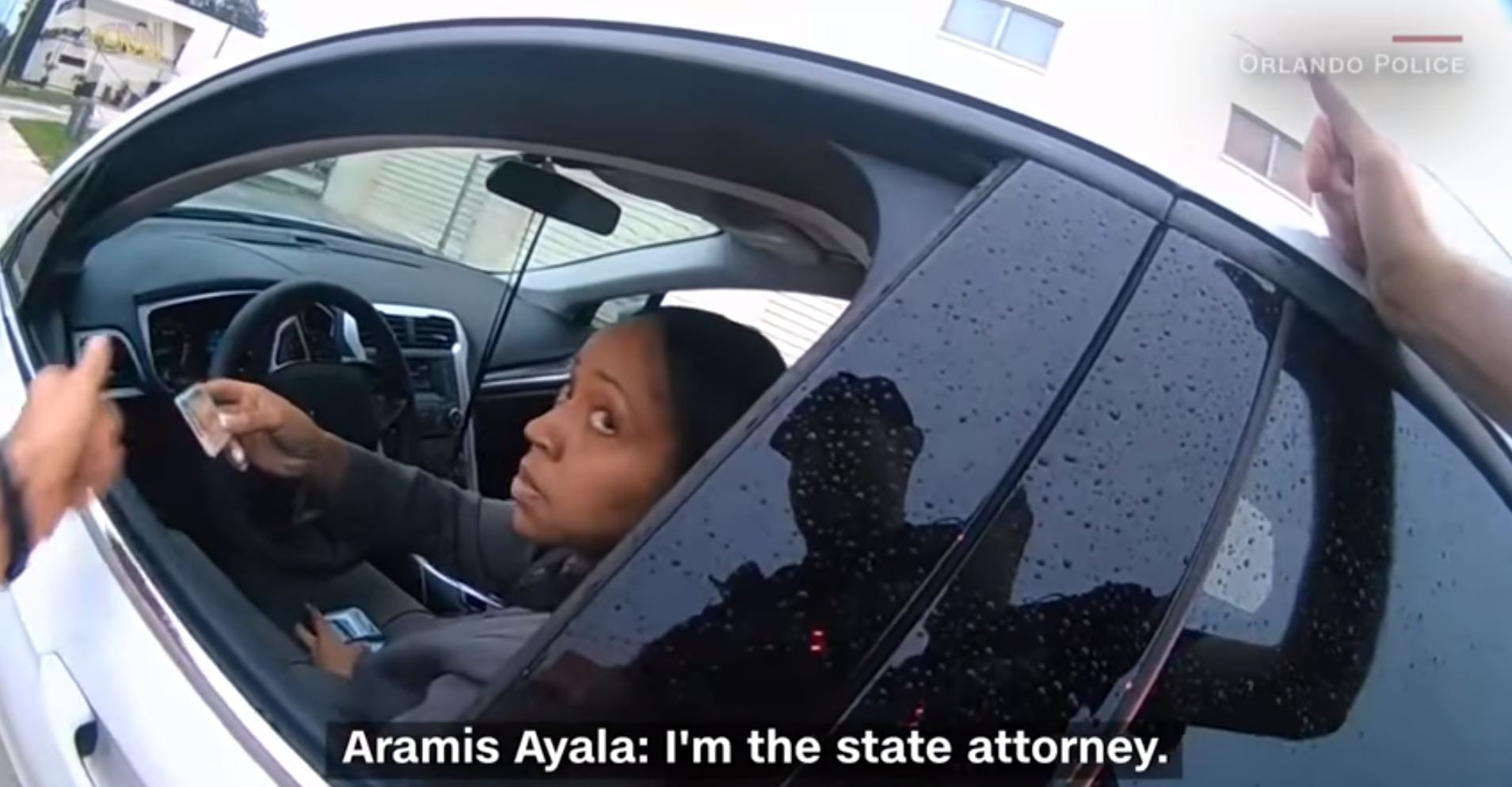 America's issue with cops pulling over black drivers unnecessarily is one that doesn't seem to be going away any time soon. On Wednesday, police pulled over state attorney Aramis Ayala. They walked up to her window to question her, and the second she told them she's the state attorney, they politely began to back-pedal, and told her she was all good to go.
When she asks them why they pulled her over — a fairly reasonable request — they can barely drum up a reason. What they do offer by way of explanation (something about the tags on her car and the dark window tint) sounds utterly ridiculous, but don't worry, Aramis served them proper without saying much at all.
In defence of the cop, Aramis has said the stop was consistent with Florida laws, while a police department statement points out that the windows of the car were so dark that policeman wouldn't have been able to assess who was in it at first glance. Still, it's a poignant video to take in. Watch below.