Daniel Franzese LGBTQ Pride Personal Essay
How a Moving Fan Letter Finally Convinced Me to Come Out of the Closet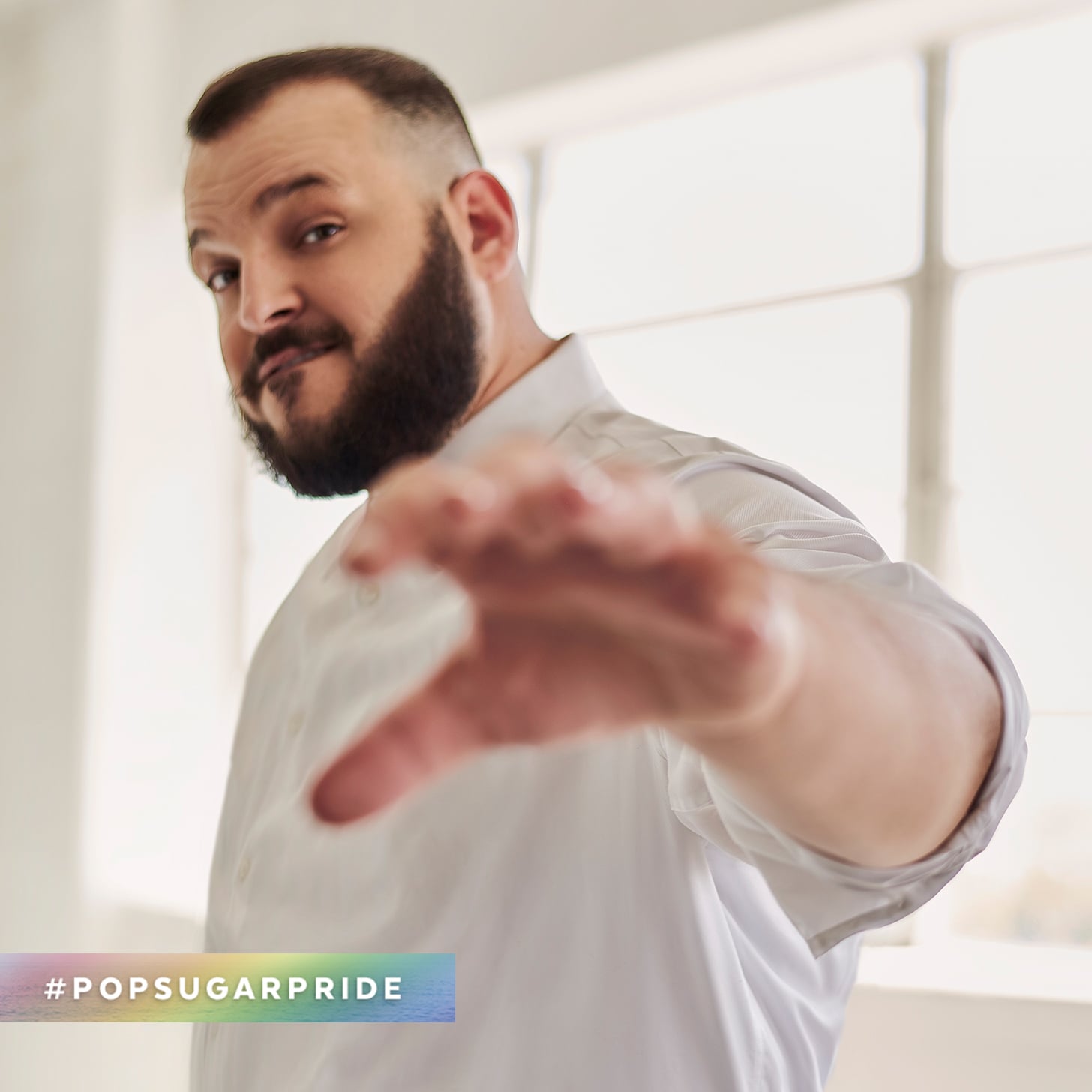 Daniel Franzese is an actor and stand-up comic who has appeared on HBO's Looking and in films including Mean Girls and Bully.

When I was in the closet, I never thought I would see a day my parents would accept me, 100 percent, for who I was. Now, my dad can't wait for my wedding, and my mum has been the guest of honour on Pride floats with me more than once! I really underestimated them.
I think the lack of gay representation in TV and film when I was growing up was probably the culprit. I watched a lot of TV — even if it was a show I didn't watch, I would make sure to at least watch one episode, sometimes flipping between channels to do so. I was scanning the programs looking for someone like me. Winners of contests and kid game shows, young actors on sitcoms, even adult versions of myself. But it seemed that characters like me were either bullies or being bullied. I didn't really see anyone who appeared to be gay, or big, portrayed as anything else. And that wasn't how I saw myself.
I was 26 when I landed the role of Damian in Mean Girls. I was out to myself, but too scared to say out loud that I was gay to anyone in the entertainment industry. The entire time I was making that film, I was conflicted about who I was, and how I felt. At this point in my career I had heard the advice to keep my sexuality private. "Private" didn't sound like such a bad word. It put a cool spin on not telling the truth. Lying, even. Denying.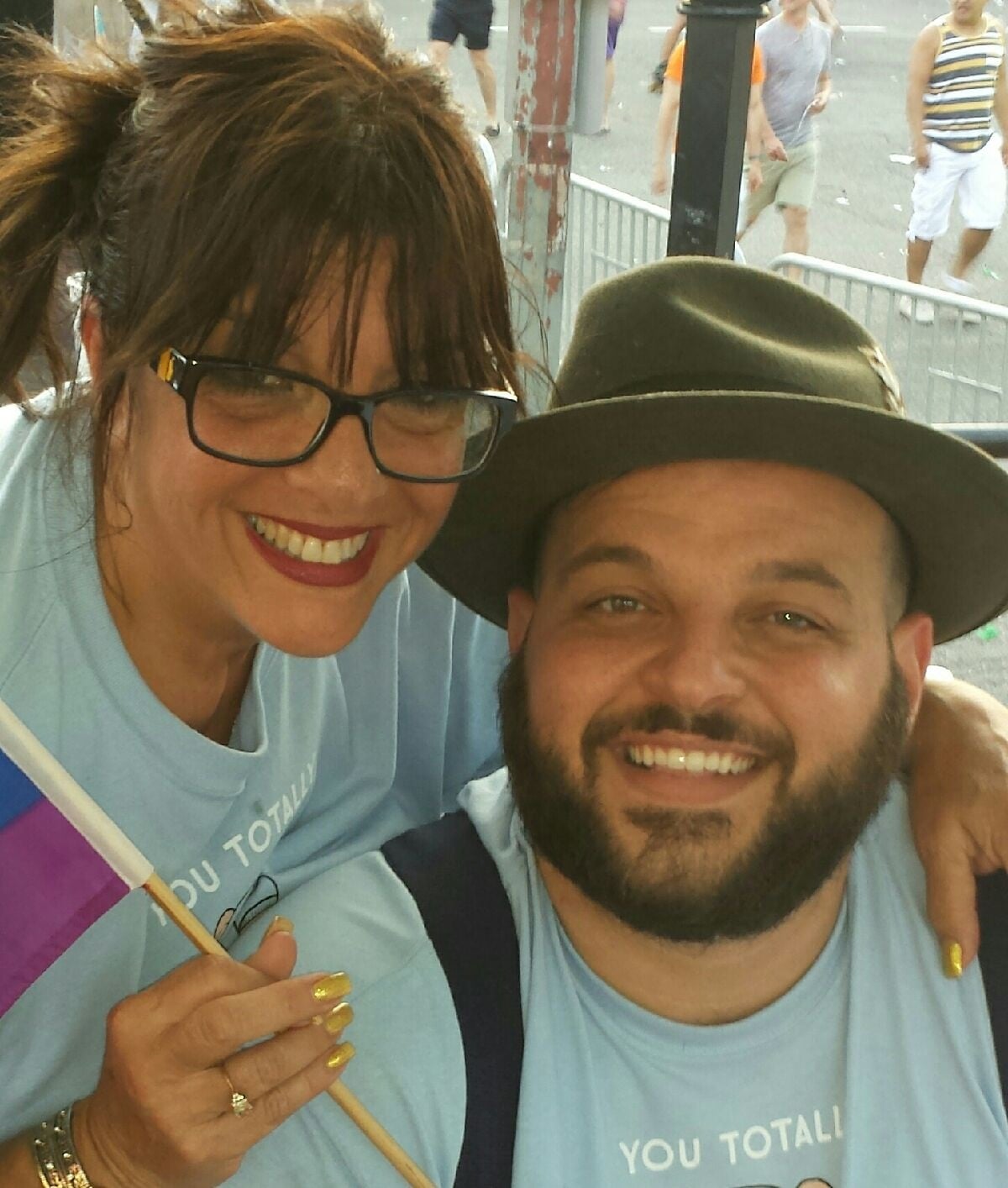 Daniel Franzese and his mum
In 2014, on the 10th anniversary of Mean Girls, a fan wrote me a two-page letter that began with: "I don't know if you are gay or not, but it doesn't matter, but you playing Damian changed my life. I went from a chubby, queer, sissy kid who was made fun of in 8th grade, to becoming a college freshman who the senior girls came up to in the lunchroom on the first day and said 'You're like Damian, come sit with us.'" He went on to thank me for his popularity. How much of a difference that could have made me for me if I had had someone to identify with on screen. It made me realise how profound that was, so I came out of the closet in a letter to my character Damian.
Shortly after, when I was filming HBO's Looking, I went to the premiere at the legendary Castro Theatre in San Francisco. I spent the day before outside Harvey Milk's old office, now the home of the Human Rights Campaign, where the cheers, footsteps and tears of my LGBTQ ancestors could be seen and heard in the wind, sky and pavement. I stood as myself, playing an HIV-positive gay character on a major cable network. I felt authentic and at home, and knew that every time one of us folks who don't fit the mould appears on screen, it's a victory. It's a new character, and a new story, and a new life to teach us lessons about people who have stories that matter but so seldom get heard.
Standing right in front of the steps of Harvey Milk's photo shop, I felt more inspired than ever before. I became an ambassador for the Elizabeth Taylor AIDS Foundation. I have lobbied Capitol Hill three times with Ms. Taylor's incredible family. I am also an ambassador for LAMBDA Legal and a friend to many other LGBTQ organisations. I realised I have a voice. I have seen great triumphs like marriage equality, alongside unforgivable attacks on us, like the horrific shooting at Pulse in Orlando. I got engaged to be married to the love of my life, and I started really pursuing stand-up a gift I have had for a long time, but was afraid to use because I kept myself "private." Now I do stand-up comedy proudly and openly and authentically. I live my life unapologetically happy and free and honestly. The moment I felt proudest to be LGBTQ is right now — and every day.
Image Sources: Sergio Garcia and Courtesy of Daniel Franzese