Did Melania Trump Copy Michelle Obama's Convention Speech?
Wait, Did Melania Trump Copy Michelle Obama's Speech?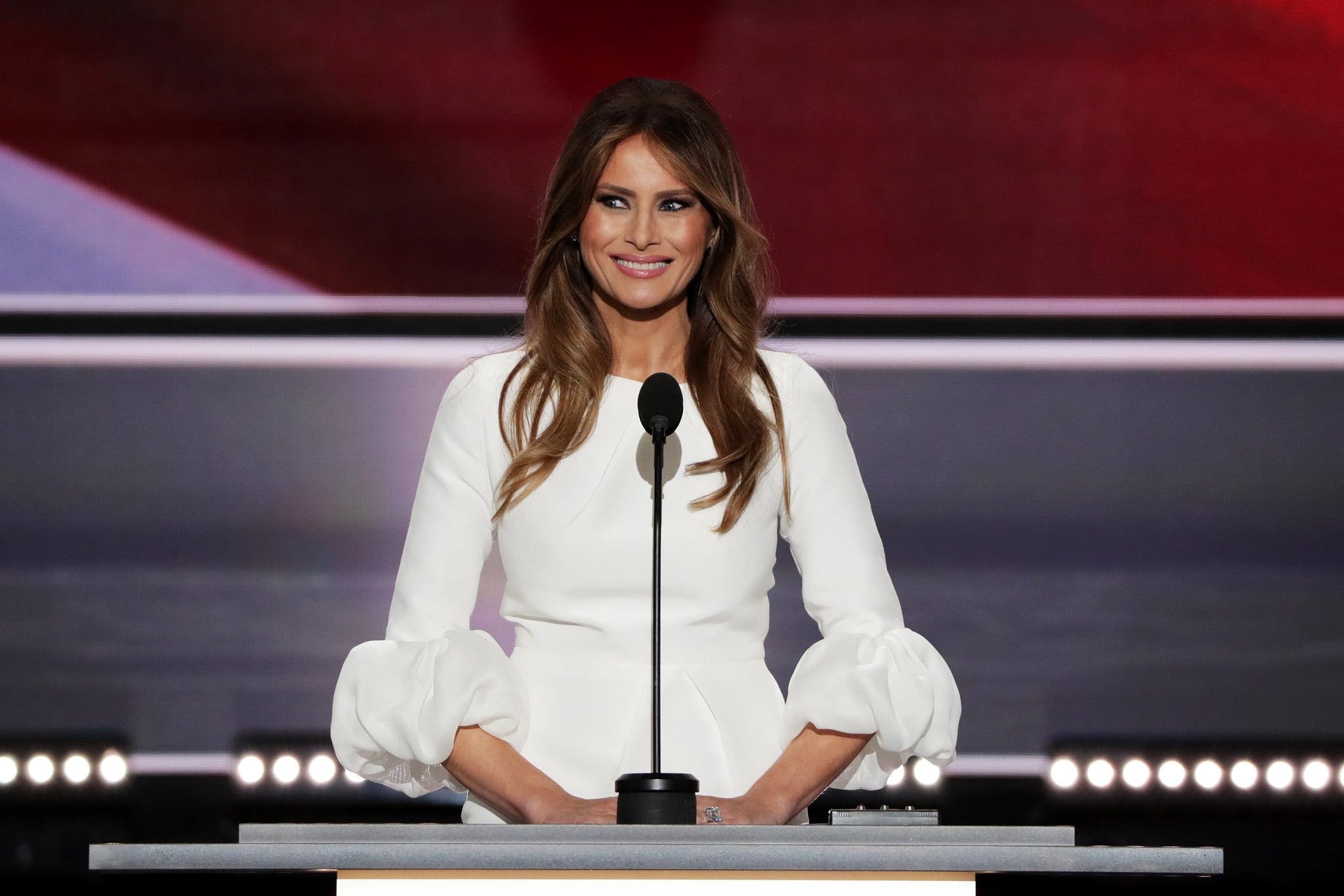 After an eventful first day at the Republican National Convention in Cleveland, OH, things ended on a controversial note. Soon after Melania Trump spoke on Monday night, she was called out for copying First Lady Michelle Obama's speech from the 2008 Democratic National Convention. Journalist Jarrett Hill tweeted an excerpt of the copied section, and side-by-side comparisons of the two speeches reveal several similar phrases. Watch the mashup video below to see the relevant section of Michelle Obama's speech alongside Melania's.
Melania Trump plagiarized Michelle Obama tonight, and here's the video to prove it: pic.twitter.com/gCDeJL04zY

— (((Yair Rosenberg))) (@Yair_Rosenberg) July 19, 2016
After the controversy took over social media, Trump's campaign released this statement:
Full Trump flak statement pic.twitter.com/IMCitv5mIt

— Maggie Haberman (@maggieNYT) July 19, 2016
Image Source: Getty/Alex Wong