Donald Trump's Feminist Quotes January 2018
Trump Says Calling Him a Feminist Would Be "Going Too Far"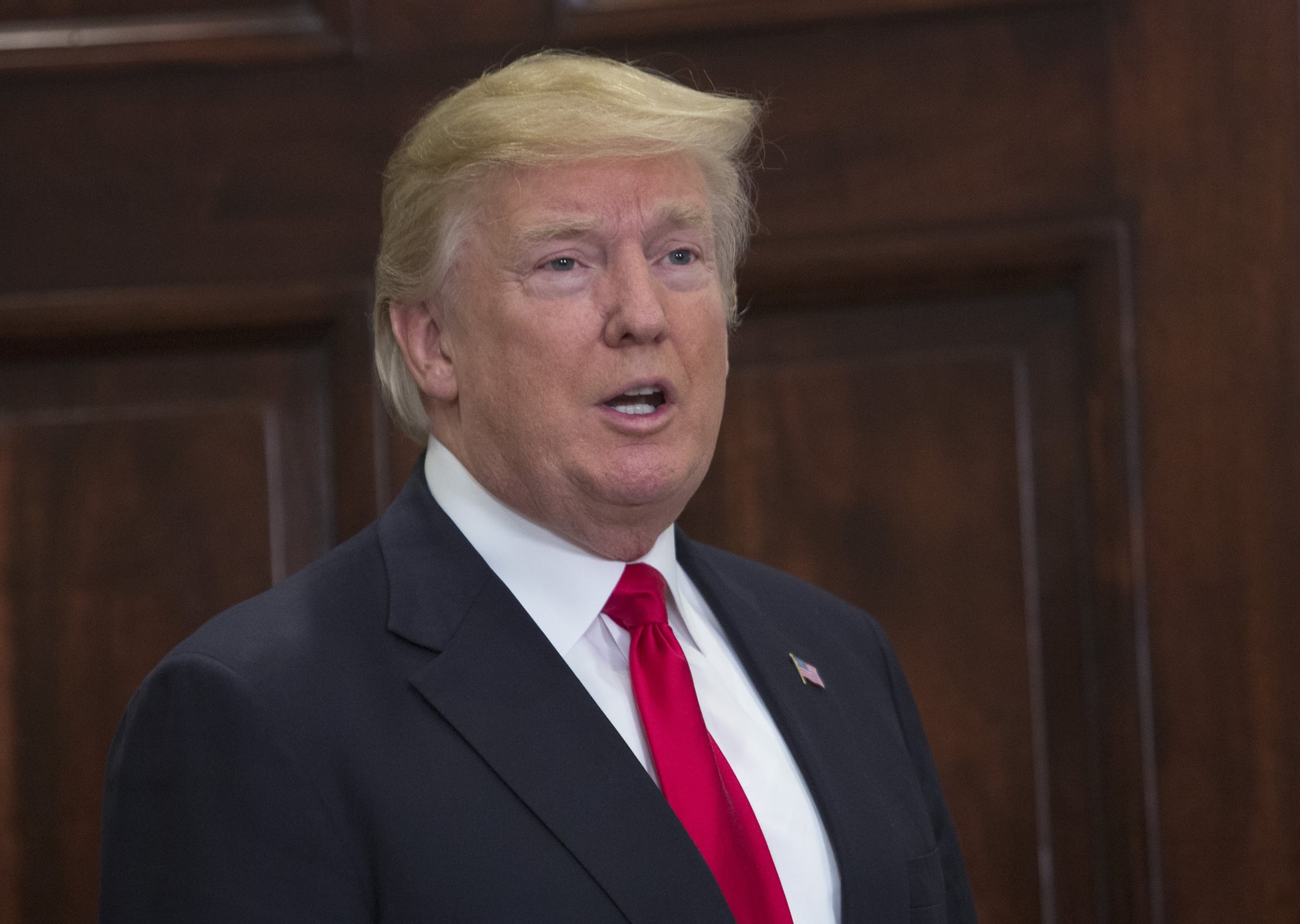 President Donald Trump sat down with British TV personality Piers Morgan for an interview that aired on Jan. 28 on ITV, and in addition to "apologising" for sharing videos from a far-right British anti-Muslim party, the 71-year-old said he doesn't identify as a feminist. "No, I wouldn't say I'm a feminist. That would be, maybe going too far," Trump said, according to CNN. "I'm for women. I'm for men. I'm for everyone. I think people have to go out . . . and they have to win. And women are doing great, and I'm happy about that."
Trump didn't elaborate further on the issue, but when Morgan pressed him further about women mobilising to stand up for their rights on the one-year anniversary of the Women's March, his response wasn't a direct answer. "You're always going to have marches," he said. "The march, I guess, was a lot smaller than it was last year."