Are Donald Trump Supporters Racist?
If You Think It's Wrong to Call All Trump Supporters Racist, Read This Viral Facebook Post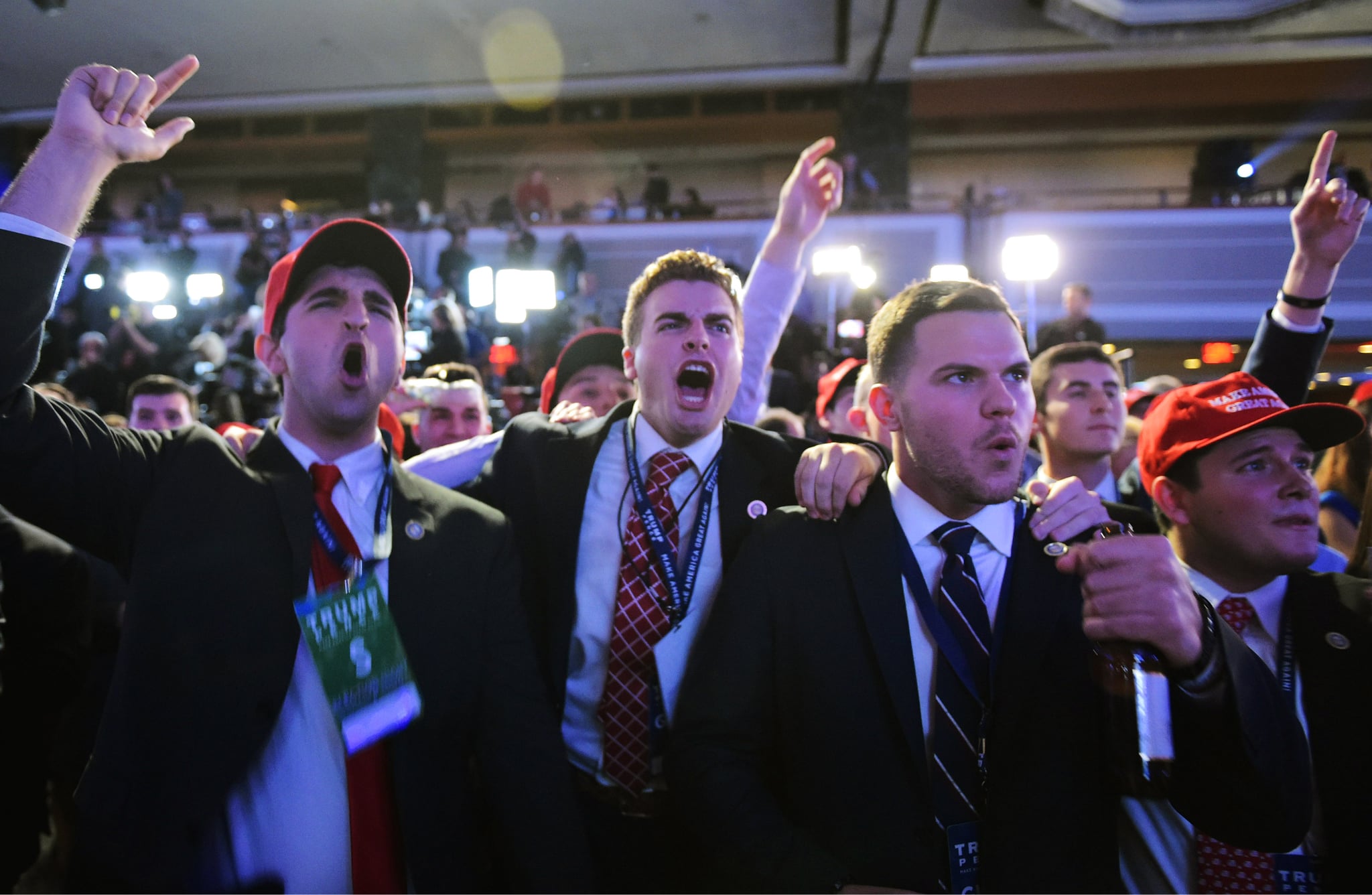 Trump supporters react to early results on election night at the New York Hilton Midtown in NYC.
When Phillip Howell heard Donald Trump supporters grumble about being called racists and misogynists, he wanted to send them a message: you can't be upset about it, and you must own what you did. Two days after the election, the Chicago-based software engineer wrote a Facebook post that has since gone viral for expressing the frustration many feel toward the people who voted for Trump.
"I had some people in my life who were complaining that they were being called names, and I wanted to point out to them that . . . well, everything I said in the post," he told POPSUGAR.
"You may not have racist, misogynist, xenophobic intent, but you have had racist, misogynist, xenophobic impact. Impact > intent," he wrote on Facebook. "So when you get called racist, misogynist, and xenophobic — understand that your actions have enabled racism, misogyny, and xenophobia in the highest halls of our federal government, regardless of why you voted for him."
The 38-year-old also said Trump supporters "had to own this" and didn't "get to escape it because your feelings are hurt that people are calling you names," even if they voted for Trump for reasons like his job promises rather than his hateful rhetoric. His post now has more than 58,000 reactions and 43,000 shares.
Howell said he's received many comments from people thanking him for the thoughtful post and capturing how they feel. "I've gotten a lot of really nice messages from people, many along the lines of, 'This is what I've been trying to explain, but I couldn't find the words,'" he said.