EgyptAir Flight MS181 Hijacked March 2016
EgyptAir Plane Was Hijacked, But Not For the Reason You Would Think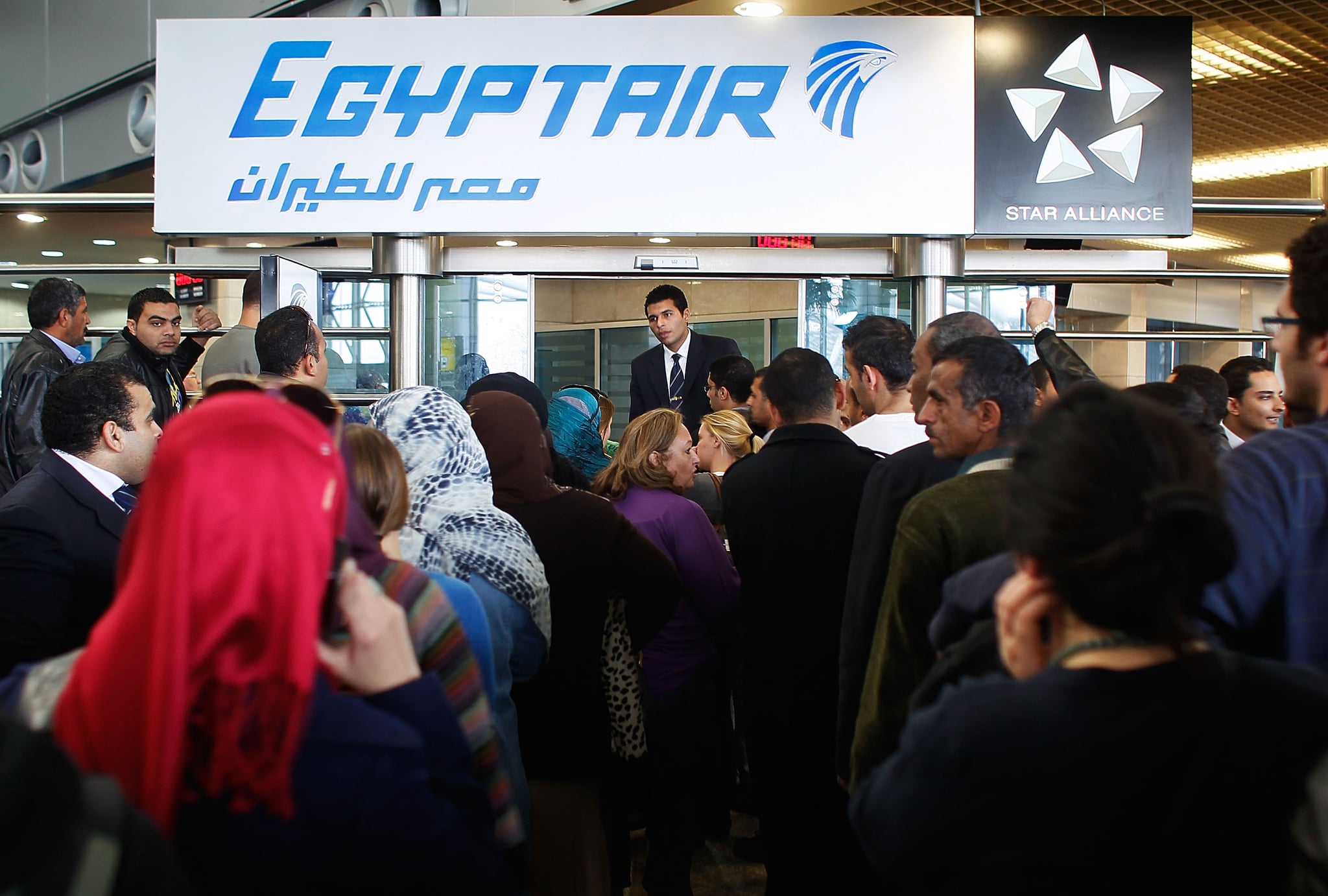 Update: After hours of negotiations, hijacker Seif Eldin Mustafa, 59, released all remaining hostages and gave himself up to police. Mustafa's motives were not believed to be terrorism related; rather, he has been described as "psychologically unstable" by Cyprus Foreign Minister Ioannis Kasoulides. He also asked to see his Cypriot ex-wife, before making nonsensical and wide-ranging demands of officials and police. On March 29, Mustafa strapped himself with a fake suicide vest (believed to be made of phone cases strung together) and forced the plane to divert from its path to Cairo, almost immediately after take off. Majority of the passengers were released almost immediately, with just four crew and three foreign travellers held for six hours until they were let go.
Previously: An EgyptAir passenger plane — reported to be an A320 with 81 passengers on board — has been hijacked and forced to land in Cyprus. The police press office at Larnaca airport in Cyprus has confirmed the hijacking and landing to CNN, though no further details are coming through yet. The plane was flying from Alexandria to Cairo, and one man is believed to be armed on board. EgyptAir has just taken to social media to confirm the news:
Our flight MS181 is officially hijacked. we'll publish an official statement now. #Egyptair

— EGYPTAIR (@EGYPTAIR) March 29, 2016
Channel Nine correspondant Tom Steinfort is reporting that one man on board the craft is strapped with explosives and warning police to back away. He also noted that the plane went off course almost immediately after take off.
The Associated Press is now reporting that women and children are being let off the plane.
EgyptAir is now confirming that negotiations with the hijacker have resulted in the release of all passengers except the crew and four foreigners.