Full Text of Mueller Indictment of Paul Manafort, Rick Gates
Read Mueller's Full Indictment of Manafort, Gates For 12 Charges — Including Conspiracy Against the US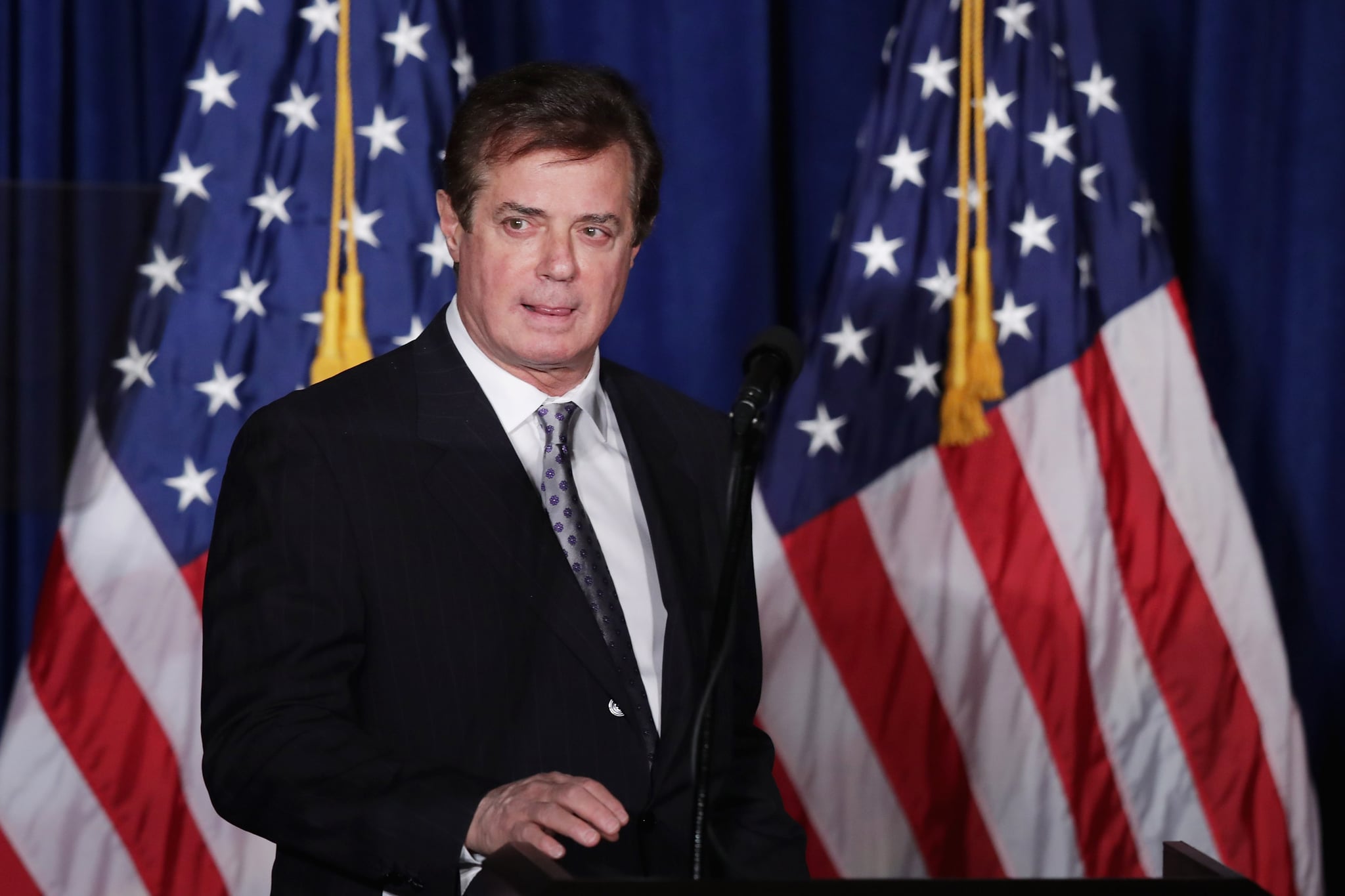 On Oct. 30, Donald Trump's former campaign manager Paul Manafort and longtime associate Rick Gates surrendered to the FBI after receiving a sealed indictment from Special Counsel Bob Mueller. Manafort, 68, and Gates, 45, are expected to appear in court at 1:30 p.m. US time, and mere hours after the two men turned themselves in, a redacted version of the indictment was released to the public by the Justice Department.
The document outlines the 12 counts that Manafort and Gates are facing, which include conspiracy to launder money, conspiracy against the United States, unregistered agent of a foreign principal, false and misleading US Foreign Agents Registration Act statements, multiple counts of failure to file reports of foreign financial/bank accounts, and false statements.
What this all boils down to is that both men are accused of doing foreign business without properly documenting the transactions and of subsequently trying to cover up both the transactions and misleading statements. Manafort has extensive ties to the government of the Ukraine, and Trump's inner circle has done extensive work in trying to distance the current White House and administration from Manafort and his past. Gates, who served as Manafort's deputy during the 2016 election campaign, was reportedly instrumental in "wrangling GOP convention delegates during the election and arranging his inaugural ceremony."
Below, read the indictment in full courtesy of the Justice Department:
null
A third individual associated with the Trump campaign, George Papadopoulos, also pleaded guilty to making false statements to the FBI. Papadopoulos, who was arrested back in July, was officially indicted on Oct. 5 but had the court documents unsealed alongside the Manafort and Gates indictment. He confessed to making "material false statements and material omissions" about his time as a foreign policy adviser during Trump's presidential campaign and about ties to Russian operatives.