Hillary Clinton Writes Letter to The Toast
Hillary Clinton Just Wrote a Powerful Letter About Women Who Speak Their Minds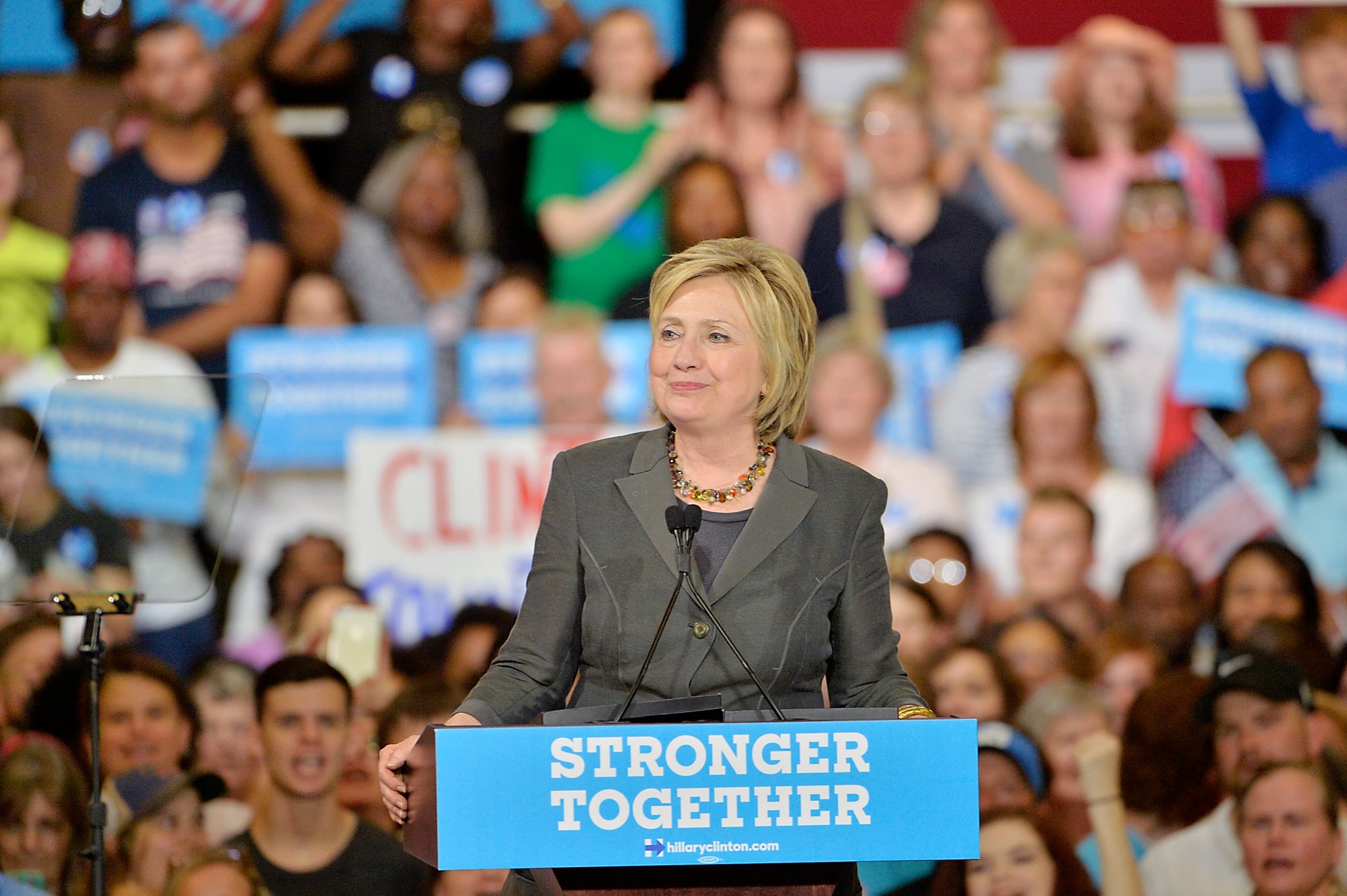 The Toast — a literary, feminist, hilarious website — is shutting down today, and one of the people who will miss it the most? Hillary Clinton.
The presumptive Democratic presidential nominee penned a heartfelt farewell letter to the site, writing about what the popular space meant for women.
"In nearly every industry, from publishing to scientific research, women have had to forge their own paths against overwhelming odds and less-than-friendly welcomes," Clinton wrote, telling a story of how when she first began working as a senator, she was just one of 13 women in the position and they'd meet regularly over dinner and wine to give each other advice. She noted the importance of these arenas where women can speak their minds.
Clinton continued, giving advice to women everywhere:
"As we look back at what this site has meant to so many of you, I hope you'll also look forward and consider how you might make your voice heard in whatever arenas matter most to you. Speak your opinion more fervently in your classes if you're a student, or at meetings in your workplace. Proudly take credit for your ideas. Have confidence in the value of your contributions. And if the space you're in doesn't have room for your voice, don't be afraid to carve out a space of your own."
The Toast launched three years ago and was founded by Nicole Cliffe, Mallory Ortberg, and Nicole Chung and has been highly revered. Clinton ended her message with, "Keep giving them hell. We're counting on you."