How the Obamas Celebrated International Women's Day
Read the Inspiring Letter the Obamas Found From a Woman When They Got Back From Vacation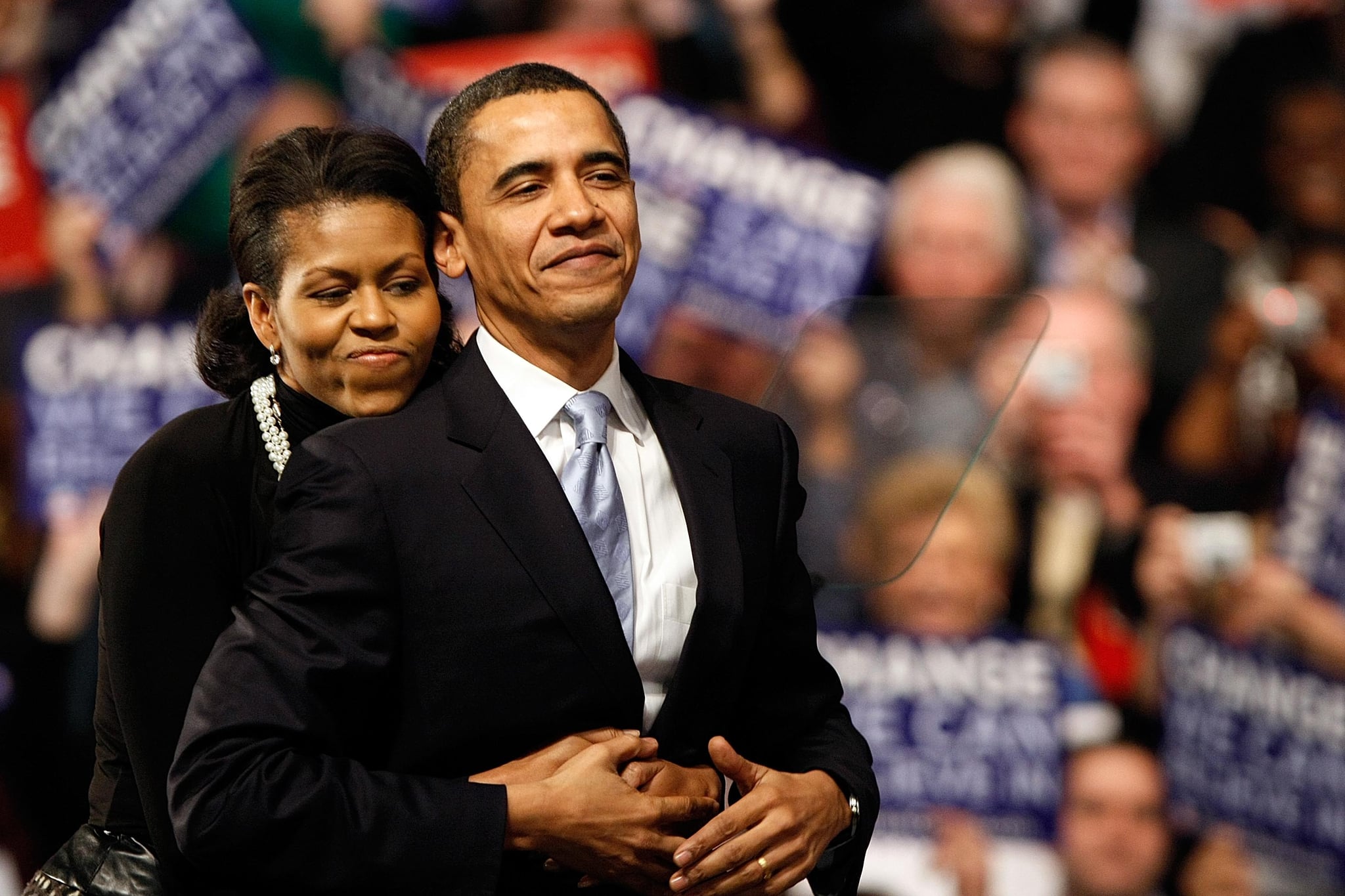 The Obamas' legacy extends far beyond policy. Through their recently established Obama Foundation, the Obamas published a letter in celebration of International Women's Day that they received from a mother — and it speaks volumes, particularly about Michelle's enduring influence on women, even before she was first lady.
"When Michelle and I came back from vacation, we found this note from a woman named Sindhu waiting for us," the Obamas wrote in a preface to the letter.
In honor of #InternationalWomensDay, @BarackObama shares a touching letter he and @MichelleObama received: https://t.co/osigOjDAQ9 pic.twitter.com/xussRihrDs

— The Obama Foundation (@ObamaFoundation) March 8, 2017
The note describes Sindhu's memory of seeing Michelle speak when she was 17 years old in 1996. At the time, Sindhu had no idea who Michelle was nor could she have predicted that one day the Chicago native would become first lady.
After seeing Michelle speak in a chapel, Sindhu explains how "she signed up to be a volunteer at the hospital and signed up for an after-school program teaching creative writing and literature for under served children in the community."
Now, as a 38-year-old woman, Sindhu revealed how Michelle's speech altered the course of her life. Sindhu recounted how the "torch" Michelle lit when she was a freshman at the University of Chicago still burns. Sindhu became a woman who "fires up medical students to be passionate about behavioral sciences and psychiatry, serves children and adults struggling with mental illness, and continues an after-school outreach program to teach 6th graders about how to care for their mental health."
Sindhu shared how she has grown since seeing Michelle speak. "I am now a middle-aged Indian woman who is married to an Indian feminist man and raising a feminist 3-year old son," she wrote. The Obamas also revealed to her that change is possible. "The ways in which you have impacted the world have left me expecting so much more from our world," she said.
Sindhu concluded the letter with a simple pledge after thanking the Obamas for their impact. "I know that this is not an expectation I can have without being part of that change," Sindhu wrote. "I want a different world. I need a different world."
"I'm in," Sindhu said.