Hurricane Irma Dog College Class Professor Email
This Professor's Answer to a Student Asking to Bring Her Dog to Class Before Irma Belongs in a Hall of Fame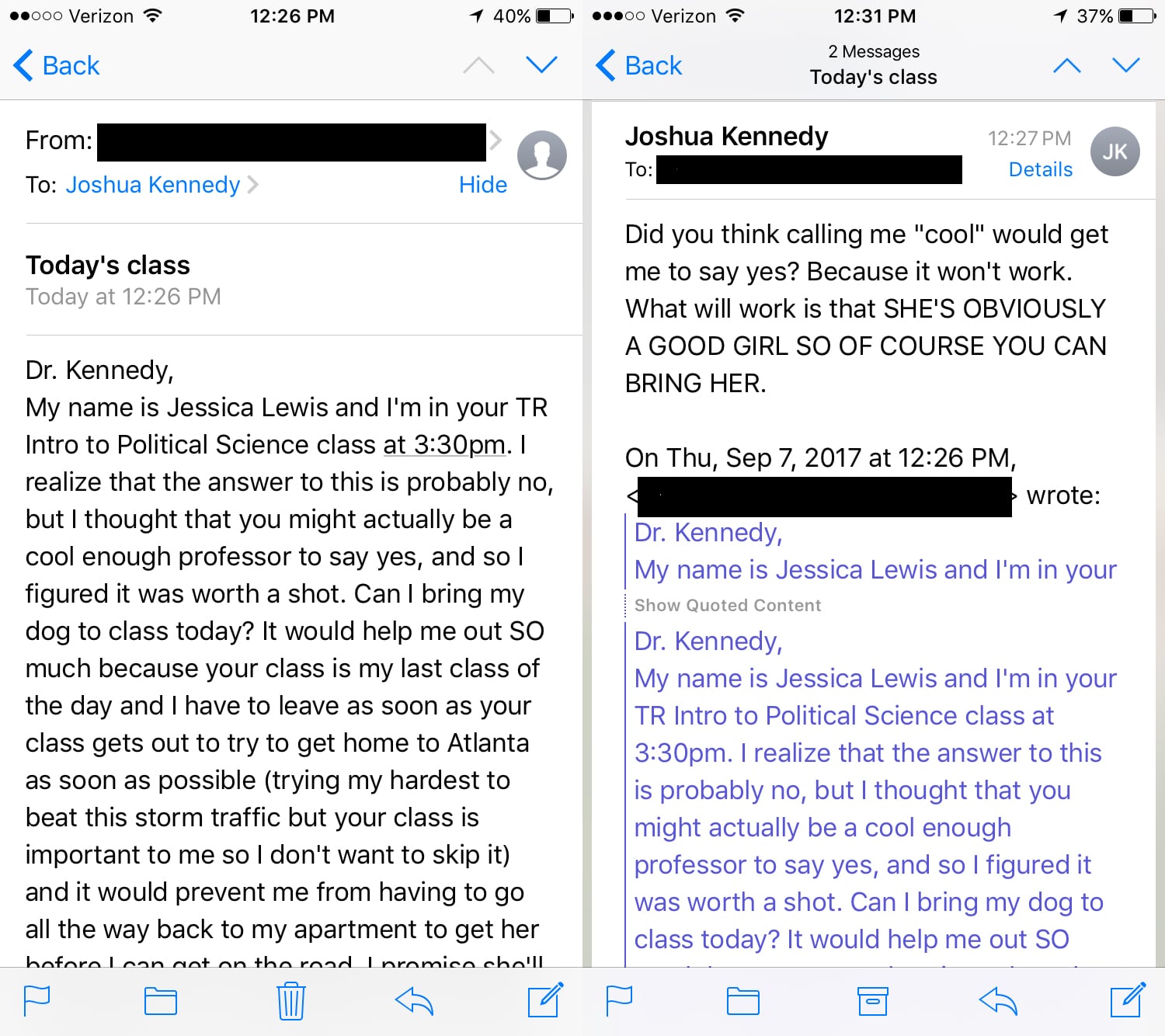 Kindness knows no limits, and sometimes heartwarming gestures extend beyond humans to include adorable pets such as Jessica Lewis's dog, Luna. Lewis was prepping to leave Statesboro, Georgia, before Hurricane Irma but had one more college class to attend before doing so. To avoid heavy traffic, she emailed her professor to see if it would be OK to bring Luna to class. The professor's response went above and beyond her expectations — and is a reminder of the power of kindness.
Lewis is a sophomore at Georgia Southern University and a double major in political science and Arabic. Her last class before leaving to go back home to Atlanta was "Intro to Political Science" with Professor Kennedy. Lewis didn't want to go back to her apartment to pick up her dog and risk getting stuck in traffic, so in her email to Professor Kennedy, she explained the situation, called him "cool," and attached a few pictures of Luna to help convince him. Within a minute, Kennedy responded with the following, "Did you think calling me 'cool' would get me to say yes? Because it won't work. What will work is that SHE'S OBVIOUSLY A GOOD GIRL SO OF COURSE YOU CAN BRING HER." Lewis told POPSUGAR that she "screamed" after seeing the response, which you can see above, and showed it to her roommates.
Luna had a grand old time in the classroom. She walked around, was pet, and just acted like the good girl she is. "Everyone loved her, professor included," Lewis told POPSUGAR.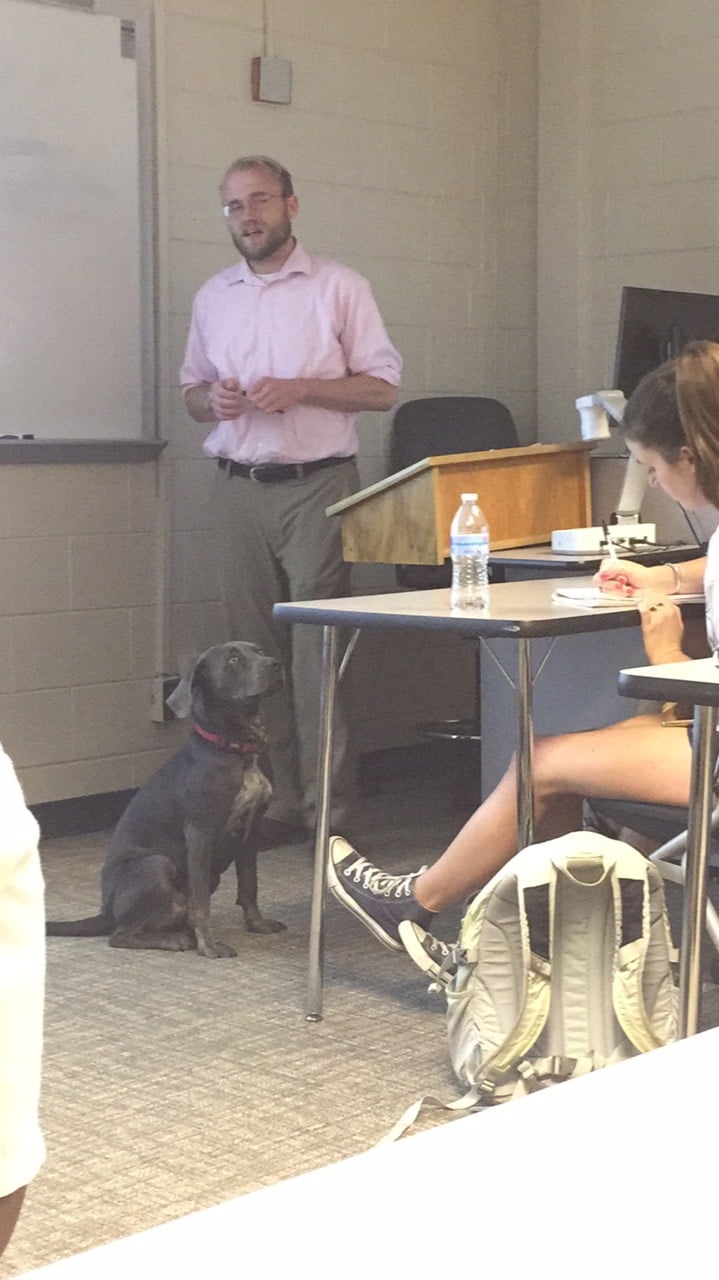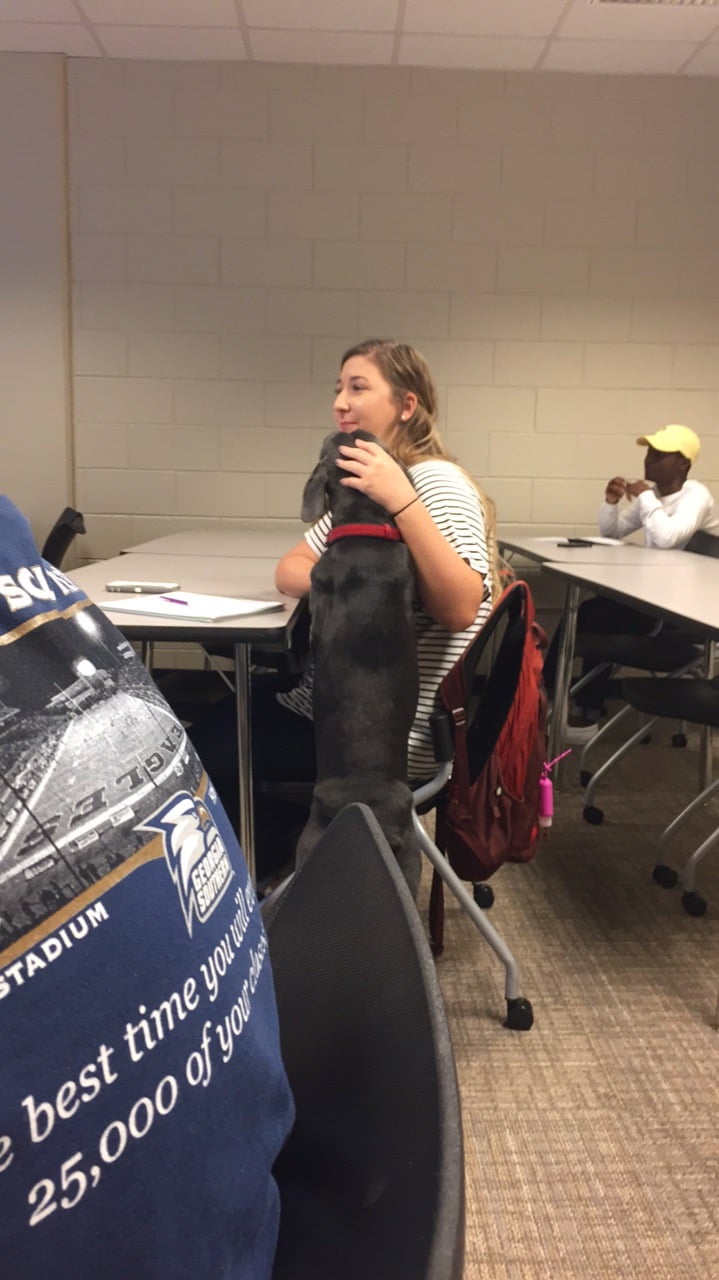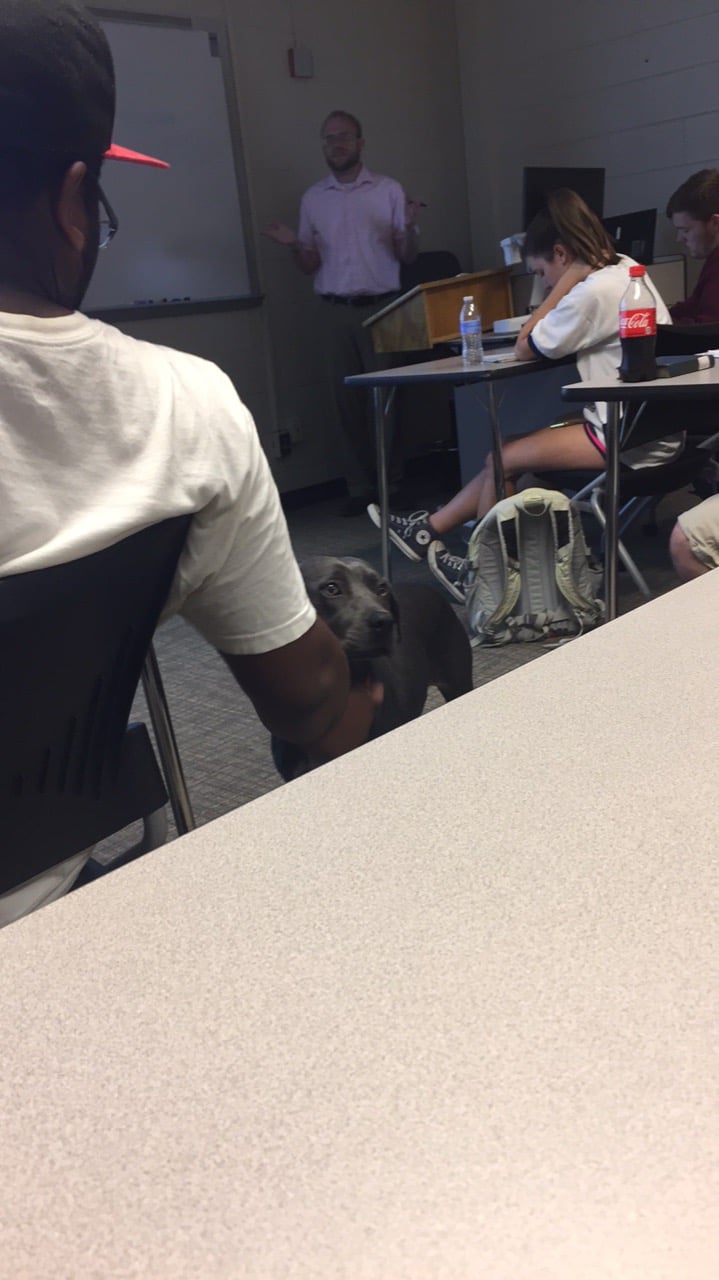 Lewis originally posted her story to Twitter on Sept. 7 in a tweet, and it has more than 800 "likes" and 227 retweets. Her family, their home, and her apartment in Statesboro all made it through Hurricane Irma. Lewis, Kennedy, and Luna's story show that no act of kindness is too small and is always appreciated.