Jessica Alba Speaks About Gun Violence at Teen Choice Awards
Jessica Alba, Ne-Yo, and Victims' Families Urge Teen Choice Viewers to #StopTheViolence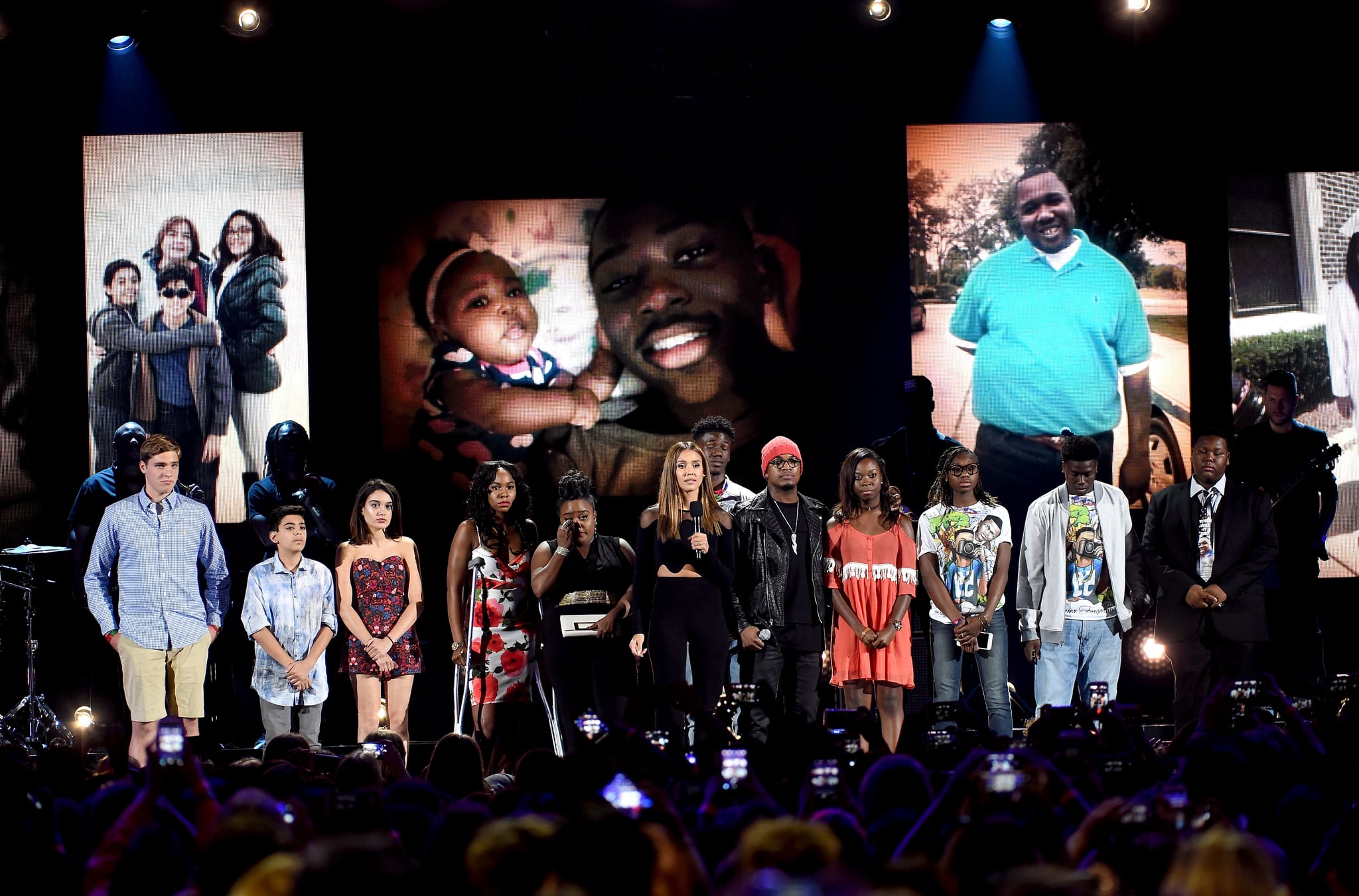 Image Source: Getty / Kevin Winter
The Teen Choice Awards may be a fun award show for young people to celebrate their favourite pop culture figures, but that doesn't mean it can't be a platform for change. The show took a surprisingly poignant turn this year when Jessica Alba took the stage with 10 teenage family members of gun violence victims. Jessica, along with singer Ne-Yo and the victims' families, brought the Teen Choice audience to tears by begging viewers to "stop the violence."
this is such a beautiful tribute and it holds such a powerful message #TeenChoice #StopTheViolence pic.twitter.com/8rDgP8v0cT

— antonio del otero (@antoniodelotero) August 1, 2016
Particularly powerful was the presence of Alton Sterling's 15-year-old son, whose message to police brutality protesters about peace has inspired many during these dark, confusing times. The moving speech, which culminated in a call to action for viewers to share photos and use the hashtag #StopTheViolence on social media, garnered a huge response from teenagers and important social justice figures alike.
Very powerful moment in the Teen Choice Awards just now. All of my kids were very moved. #AltonSterling #StoptheViolence

— Shaun King (@ShaunKing) August 1, 2016
Jessica Alba, Neyo and the families of the victims speaking on gun violence #TeenChoice #StopTheViolence pic.twitter.com/Q9cHoxWn1o

— Phee (@LARRY_4_LIFE) August 1, 2016
the faces of gun violence/police brutality; i respect the tcas for this #StopTheViolence pic.twitter.com/Q0HieIJexR

— gabriel (@troyeselena) August 1, 2016