Joey Graceffa LGBTQ Pride Interview
The Most Important Person to Come Out to Is Yourself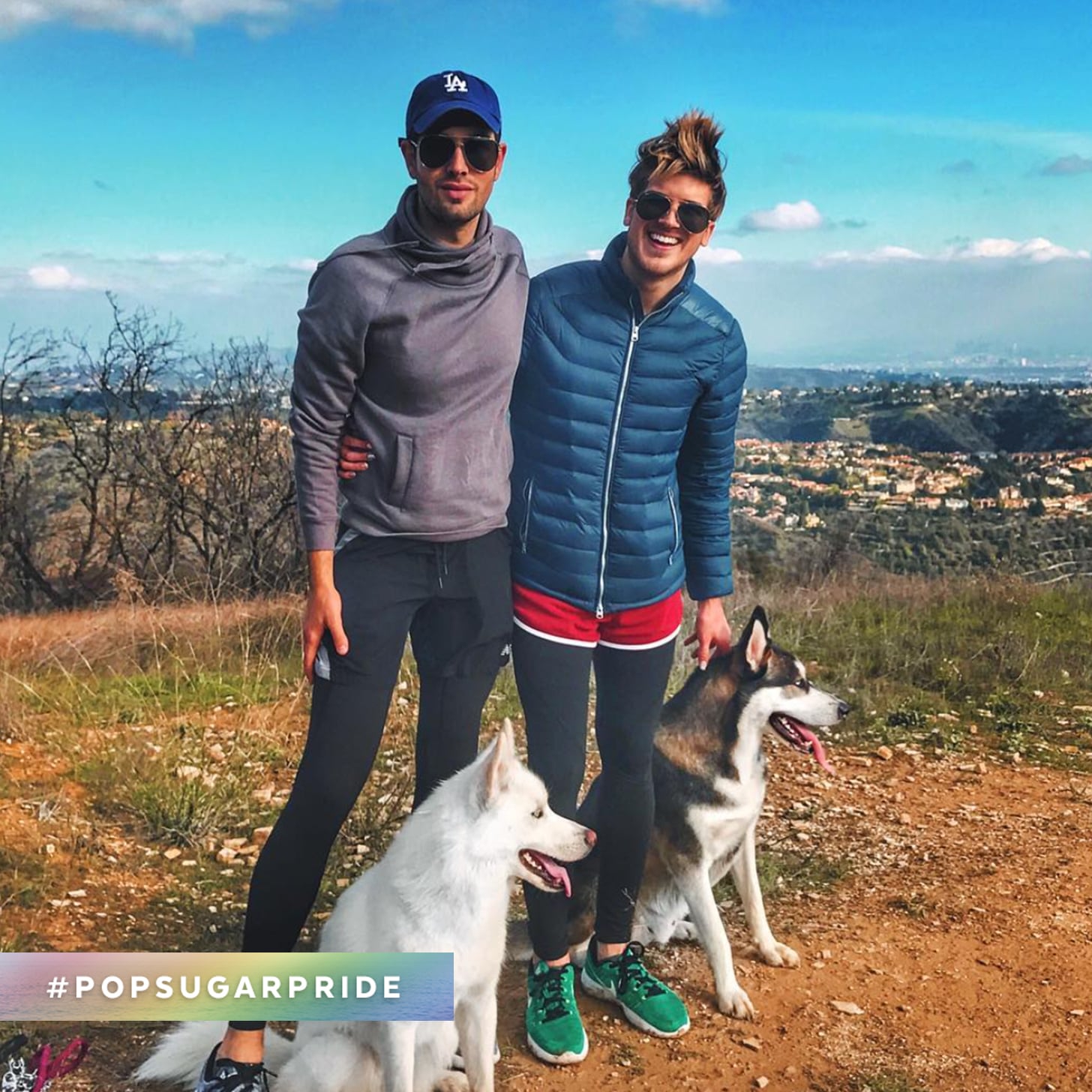 Joey Graceffa is a singer, actor, author, and YouTube personality. His new book, Elites of Eden, is out now.
I was 20. I went out to dinner with a group of friends. One of my friends had just finished a video shoot, so he brought some people he met from there. I remember there was this guy sitting across the table from me, and we just started talking. And then he invited me out for lunch the next day. I just figured it was a business thing, but then I realised that he had figured out I was gay. So, during that date I realised, like, "Oh, this is exciting to me. I'm enjoying this."
So it was then that I came out to myself. And then I went out on a date with a boy. A couple nights later, my friend was just asking about my love life and I hesitated. When she asked me for more details, I was just like, "You know what? I'm just gonna spill the beans." So I said, "I went on a date with a boy." After I told her, it just felt easier to come out to my other friends, and one by one I came out to them, and then it was just a really long process to get through everyone, including my family. Like I think, a couple days later I came out to my sister, and then six months later I came out to my mum, and then another six months later I came out to my dad. Then, I still had to feel confident enough to come out online.
I went to my first gay pride when I was still in the closet. I was 19 years old. I just remember feeling super uncomfortable, because I was still in the closet. I knew that these were my people, but I still wasn't comfortable enough to come out. I was excited, and I felt welcomed in a community that I wasn't a part of yet, and it was really cool to see how open people were, and just like, to be so excited and proud of who they were. It was inspiring to know that one day I could be like that and feel confident in myself walking down the street being colourful.
Once I came out, though, It's so weird how quick my mindset changed. It was like a light switch. I mean, I had been to gay bars and stuff before, so I guess I acclimated that way, but it, it just felt right. It didn't feel weird like it did the first time. It was, I guess to compare the two and see how far I came in such a short period of time. It was really cool. And just, you're out and your true self, and it doesn't feel weird and there's not a long transition time, it happens so quick and it feels normal real quick.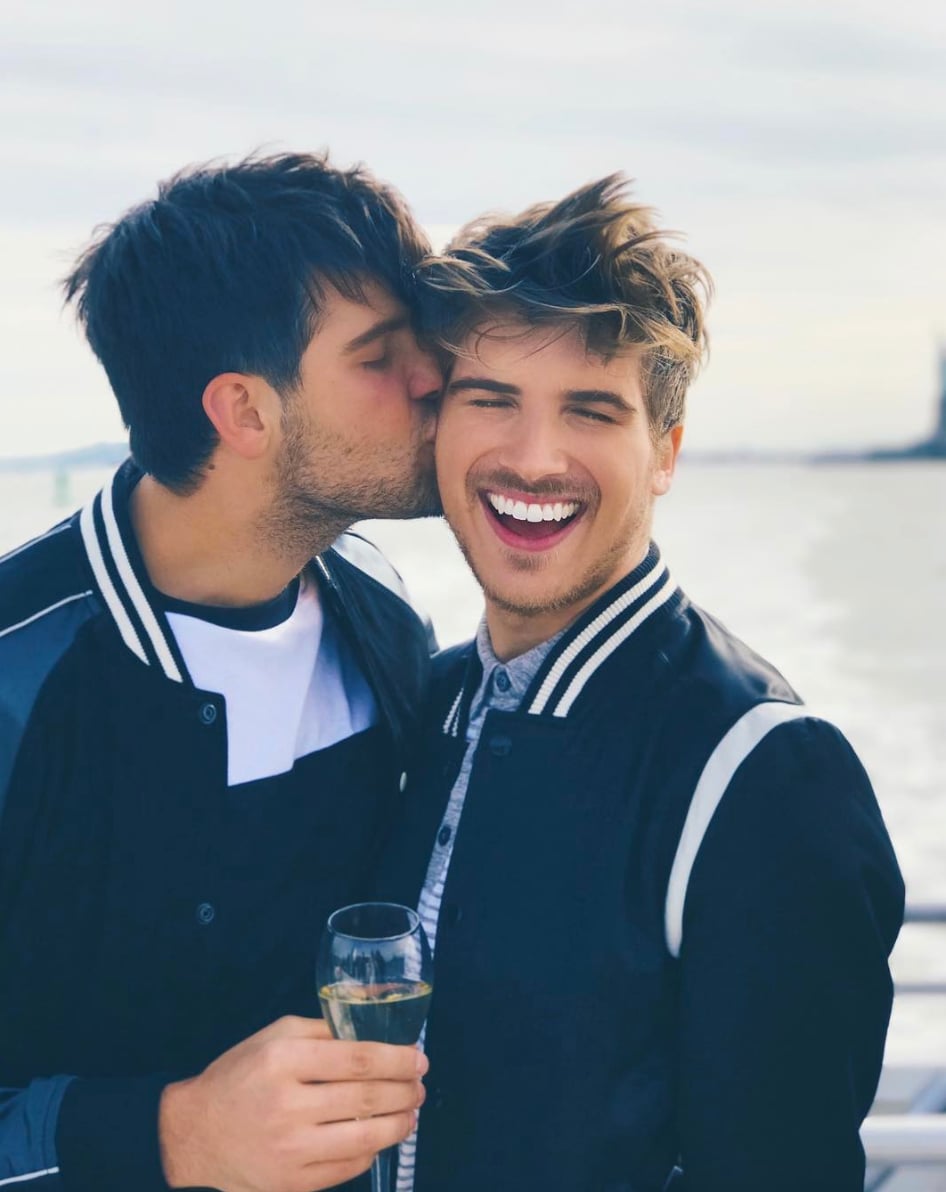 For me personally finding my pride has been an emotional experience. It's been a journey of accepting myself. I had to come to the realisation that I love being gay so much that, even having the choice to be straight or be gay, like I would still choose to be gay. I remind myself how much power being gay gives me on the inside. It just like makes me feel special in my own way. I just love the fact that it's who I am and it's a part of me. But I feel like having pride is just owning who you are 100 percent and not wanting to change anything about that. For me, it's a personal pride.
When I came out online, it was with a music video two years ago. I couldn't believe it, just seeing the response that I got from so many people. That video inspired them to be more themselves. It's powerful, to just know that my coming out made such an impact on so many people's lives made. I felt so proud that I got to be a part of this journey, that I got to help so many people.
I mean, I think for me it's just sharing my life in a genuine way. And not necessarily talking about the fact that I'm gay, but just showing how I live being gay. How normal it is. I pride myself in showing that my life is no different from a straight person's life: living with a boyfriend, being happy, sharing our experiences together, and showing that we publicly love each other. I guess that I'll continue making a change and just changing people's perspective on what being gay is.
It comes down to you accepting yourself. It's important to take the time to allow yourself to be comfortable with who you are before you come out to people. There's no rush. You don't have to come out until you're ready. I think the most important person you come out to is yourself, and find that love and acceptance for yourself.
As told to Ryan Roschke
Image Source: Courtesy of Joey Graceffa