John Oliver Grills Dustin Hoffman on Sexual Harassment
John Oliver Slams Dustin Hoffman on Sexual Harassment Because "No One Stands Up to Powerful Men"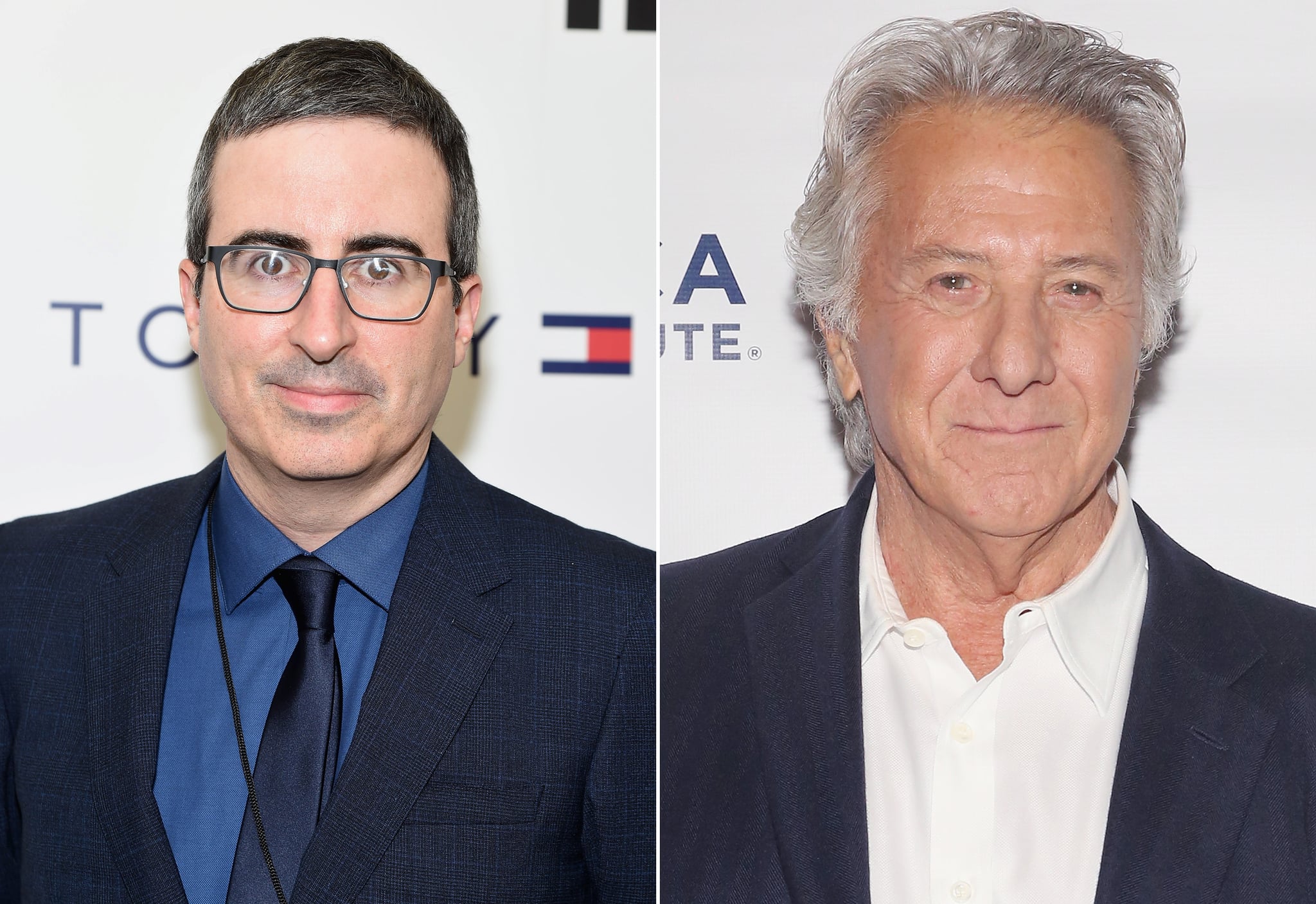 On Tuesday, a panel discussion and benefit for the Tribeca Film Festival turned into a 45-minute confrontation between HBO host John Oliver and actor Dustin Hoffman. The event was set as a screening for the 20-year anniversary of the Wag the Dog movie, yet inevitably turned into a major conversation about sexual harassment in Hollywood, when Oliver asked Hoffman about the allegations against him.
Last month, Anna Graham Hunter wrote an essay for The Hollywood Reporter, revealing that Hoffman groped her while she was a 17-year-old intern on the set of one of his movies in 1985. While Hoffman apologised for anything that he "might have done," Oliver slammed his response as a "cop out," failing to take responsibility or acknowledge "if" he did anything wrong.
"I'm not the moral arbiter of anything," Oliver said. "'It's not reflective of who I am.' It's that kind of response to this stuff that pisses me off because it is reflective of who you were if it happened, and you've given no evidence to show that it didn't happen. Then there was a period of time for a while when you were creeping around women."
According to journalists on the scene, the heated argument went back and forth between the two men for a while, with a palpable awkwardness throughout the audience and the panel. But Oliver had no regrets about his confrontation with the actor, as he explained he would "hate himself" for not speaking up.
"I can't leave certain things unaddressed," Oliver said, according to a full explanation of the explosive panel from the Washington Post. "That leaves me at home later tonight hating myself, asking, 'Why the f*ck didn't I say something? No one stands up to powerful men.'"