Katie Couric Quotes About Matt Lauer Firing on Today Show
Katie Couric on Matt Lauer's Sexual Assault Allegations: "I Had No Idea This Was Going On"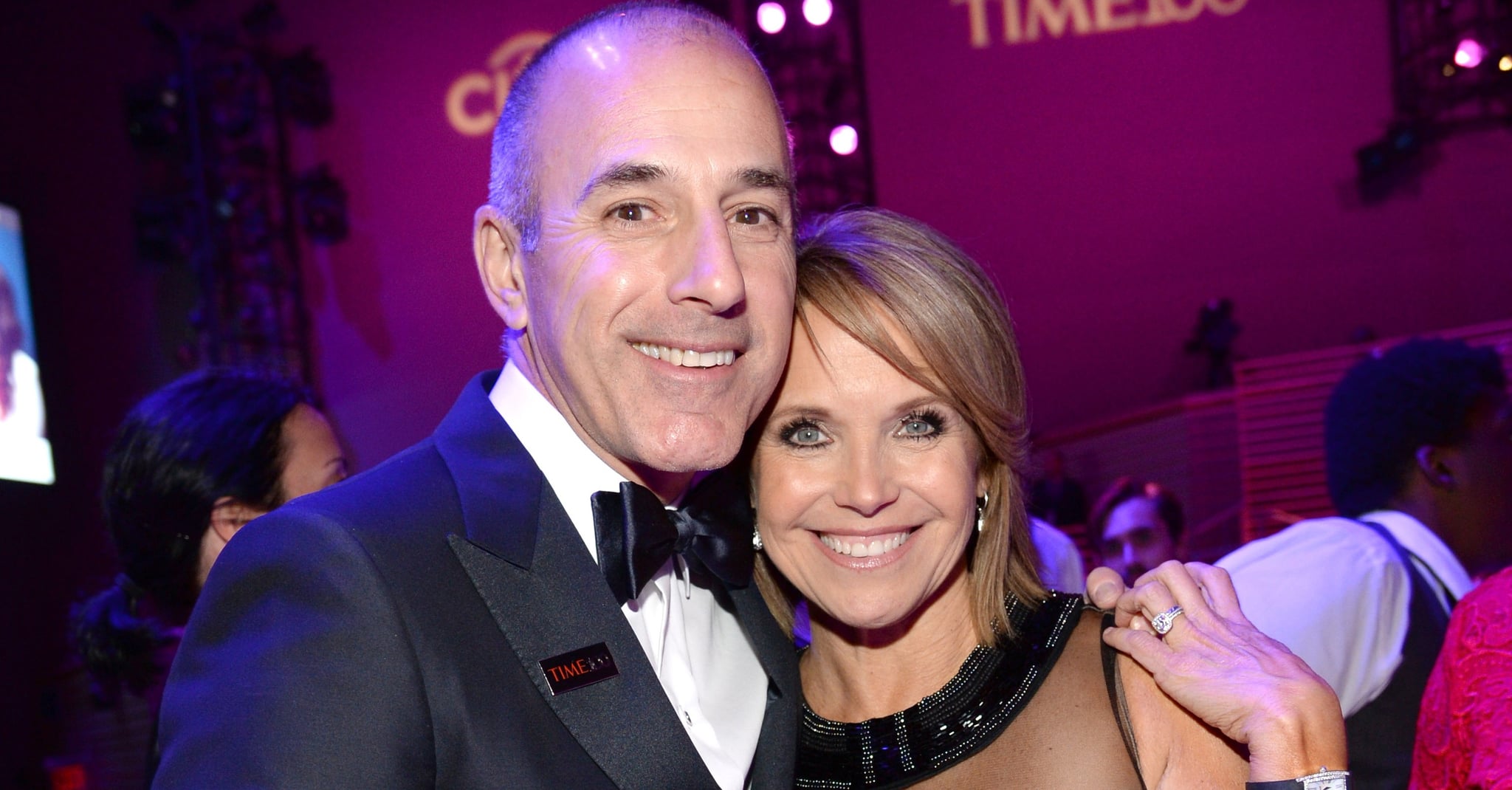 Katie Couric is ready to address Matt Lauer's firing. On Saturday, the journalist who co-hosted NBC's Today show with Lauer from 1991 to 2006 broke her silence about the sexual assault allegations that resulted in his termination in November. "The whole thing has been very painful for me," Couric said in an exclusive statement to People. In December, Couric responded to an Instagram user who asked her to make a statement about the scandal, writing, "It's incredibly upsetting and I will say something when I'm ready to."
"The accounts I've read and heard have been disturbing, distressing and disorienting and it's completely unacceptable that any woman at the Today show experienced this kind of treatment," Couric continued in her newest statement. "I had no idea this was going on during my tenure or after I left. I think I speak for many of my former colleagues when I say this was not the Matt we knew."
Couric went on to describe Lauer as a "kind and generous colleague" who treated her "with respect." The 61-year-old also addressed the "joke" she made on Bravo's Watch What Happens Live with Andy Cohen that Lauer "pinches me on my ass a lot." "It was completely contrary to our brother-sister relationship," she said. "It's still very upsetting. I really admire the way Savannah [Guthrie] and Hoda [Kotb] and the entire Today show staff have handled a very difficult situation."