Kellyanne Conway Says White House Doesn't Talk About Hillary
Kellyanne Conway Claims the White House Never Talks About Hillary Clinton — Sure, Jan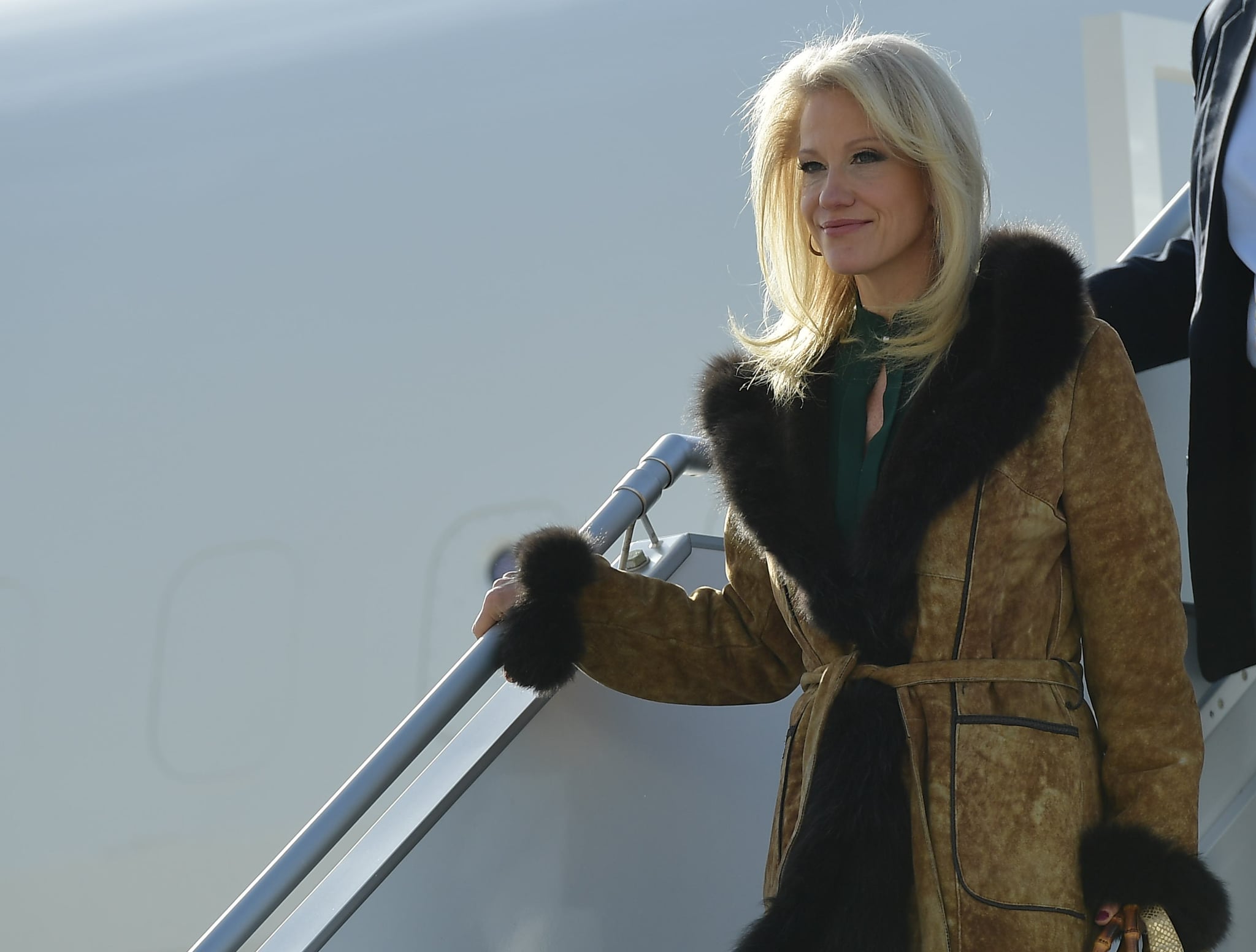 In news that is hardly believable, Kellyanne Conway is claiming the White House doesn't talk about Hillary Clinton much following the 2016 Election.
The Counselor to the President recently appeared on CNN with Chris Cuomo to discuss the ongoing FBI investigation into potential collusion between Donald Trump's campaign and Russian officials. While denying possible collusion, Conway said, "We beat her fairly and squarely in this country through this democratic elective process. Look, so many people still can't get over the election results."
As Cuomo laughed it off and insisted that the Trump administration is still obsessing over the election and Clinton, Conway said, "I'll make you a deal, Chris: I'll never talk about her again but then you can't talk about the 2016 Election because she lost that election." Adding, "We don't care about her. Nobody here talks about her. Nobody here talks about Hillary Clinton, I promise you."
Kellyanne Conway claimed "nobody here talks about Hillary Clinton" despite the fact that President Trump mentioned her at least 3 times earlier today #CuomoPrimeTime https://t.co/sGNQfZyNRt

— Christopher C. Cuomo (@ChrisCuomo) January 11, 2018
Not only is Conway's claim a generalisation of epic proportions, it's also flat-out untrue. In fact, just a few days before her interview, the president had tweeted about Clinton while slamming Michael Wolff's Fire and Fury. He again tweeted about Clinton on the morning of Jan. 11, the day after Conway's interview.