Lion Air JT 610 Plane Crash Indonesia
Everything We Know So Far About the Lion Air Plane Crash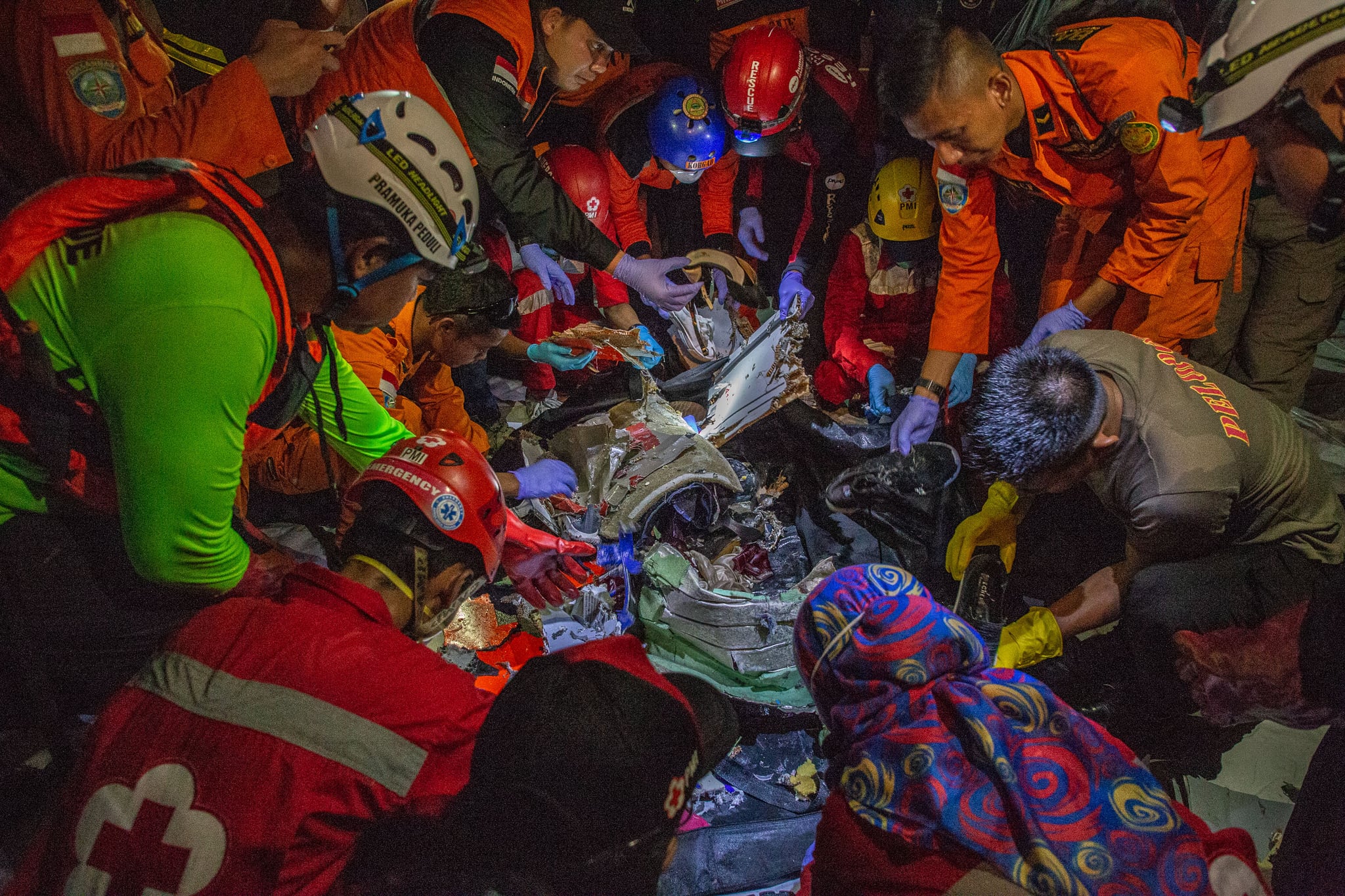 189 people are feared dead after a Lion Air plane crashed off the coast of Indonesia on Monday morning.
According to Business Insider, flight JT 610 was headed from Jakarta to the island of Bangka when it fell into sea surrounding the Island of Java shortly after its 6:20 a.m local time take off.
Reuters reported the flight's pilot, Bhavye Suneja, asked air traffic controllers for permission to turn the plane back two or three minutes after the plane took off, and although the request was approved, it fell into the sea soon after.
The plane had only been in use since August, Business Insider reported, with the aircraft maker, Boeing, saying it "stands ready to provide technical assistance to the accident investigation."
Soerjanto Tjahjono, the head of Indonesia's transport safety committee, told Reuters there are hopes the plane's black box can be found soon, as investigators hope the recovery of the black box will reveal what caused the crash due to its retaining of plane data, according to Channel News Asia.
No bodies have yet been formally identified, with rescuers still searching through the remnants of the crash.