Malcolm Turnbull Speech About Sam Sex Marriage Results
Here's What Malcolm Turnbull Had to Say About the SSM Result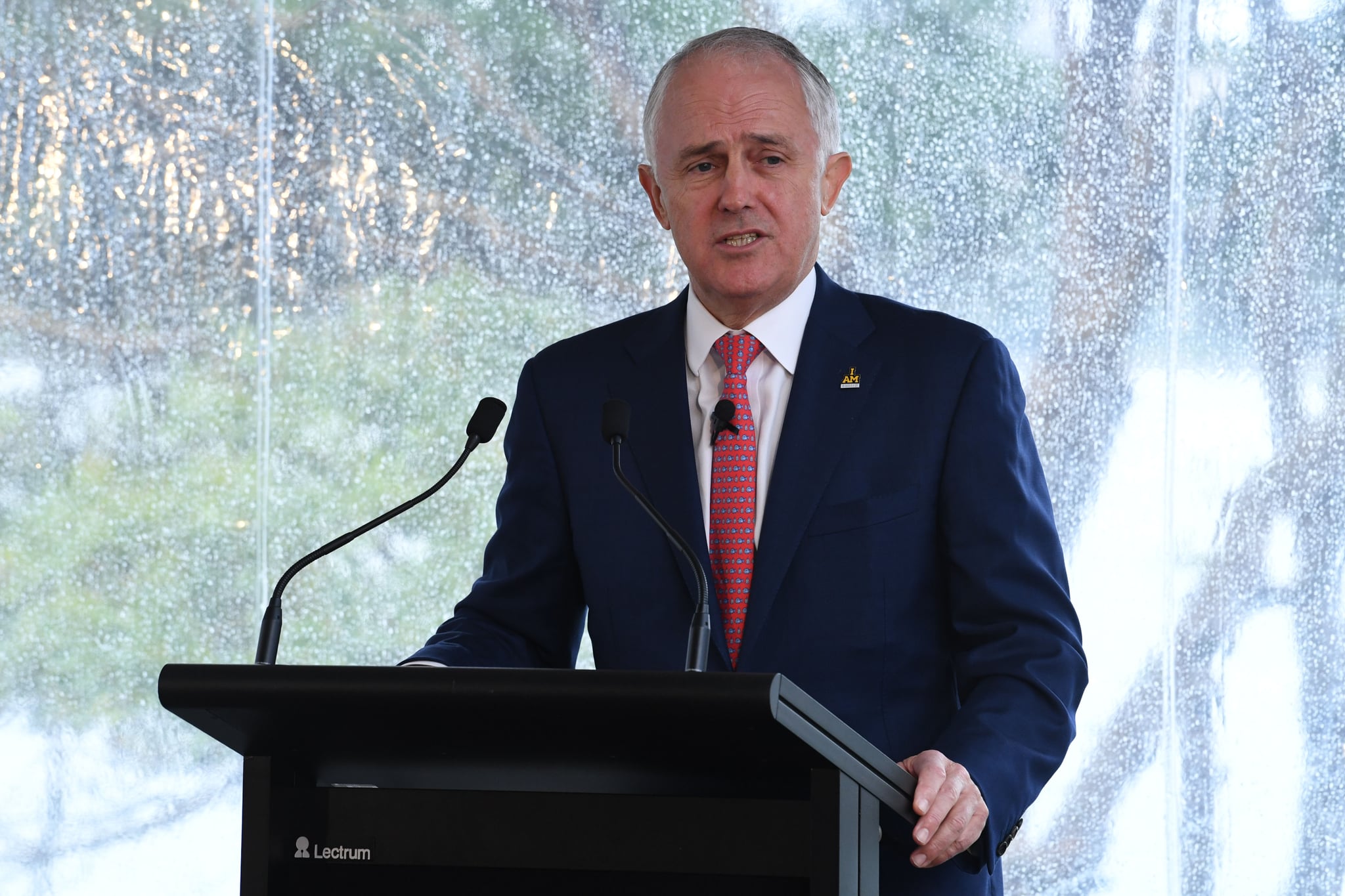 The result of the same sex marriage plebiscite has been announced — 61.6 percent of Australians voted in favour of same sex marriage. As the Yestivities around the country begin, here's what Prime Minister Malcolm Turnbull has had to say so far . . .
"We committed to a free vote. Members can move whatever bills they like, it's up to the Senate," @TurnbullMalcolm on legislation on #SSM pic.twitter.com/NsO1pVOQPr

— ABC News (@abcnews) November 14, 2017
"Australians voted for marriage equality. They voted Yes for fairness, they voted Yes for commitment, they voted Yes for love. And now it is up to us, here in the Parliament of Australia to get on with it, to get on with the job the Australian people have tasked us to do and get this done, this year, before Christmas — that must be our commitment.
We asked the Australian people for their view, this was an unprecedented exercise in democracy. A voluntary survey a voluntary postal survey in which 80 percent participated, and over 61 percent — 61.6 percent — have said yes! That is an overwhelming participation rate and an overwhelming yes vote.
Now I know that many people, a minority obviously, voted No, but we are a fair nation, there is nothing more Australian than a fair go, there's nothing more Australian than equality and mutual respect and everyone has had their say, that's what we pledged at the last election, many people stood in our way, the labour party, a number of people on the cross bench, and others, they didn't want Australians to have their say, we did. And it is a great credit to Mathias Cormann that he was able to put together this ABS postal survey, a great credit to him, a great credit to the ABS and the offices of the Australian electoral commission that assisted them to have this done so efficiently, so comprehensively, so emphatically and I say to all Australians whatever your views on this issue may be we must respect the voice of the people. We asked them for their opinion and they have given it to us it is unequivocal, it is overwhelming, they are our masters, we who are elected to parliament it is our job now to get on with it. Get on with it and get this done, it's fair!
The people have voted Yes for marriage equality, now it's our job to deliver it."