March For Our Lives Australia
"Show Americans Their Reality Can Change For the Better" — Why Aussies Need to Join the March For Our Lives Movement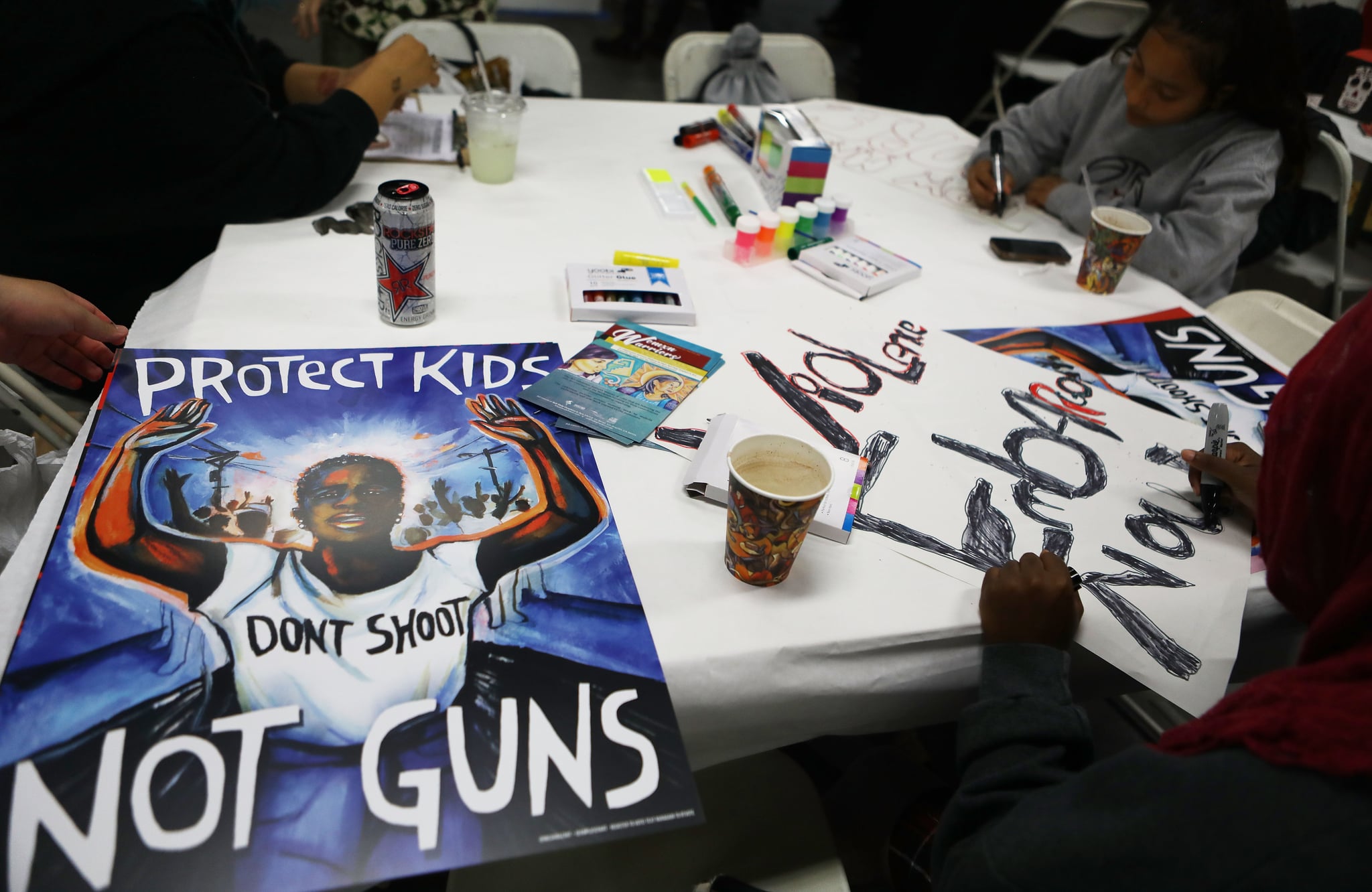 This feature is dedicated to our #NoChangeNoFuture initiative. From the Women's March, to Australia voting yes to same sex marriage, and the #MeToo movement, 2017 taught us to look beyond ourselves and come together as a collective of powerful women who are writing our own history. Join us as we cancel setting one-dimensional personal resolutions this January and commit to being the change we want to see. Because without change, there is no future.
The March For Our Lives movement will reach a crescendo tomorrow when hundreds of thousands of people around the globe will rally peacefully in a bid to put an end to gun violence in the US. Kickstarted by teenagers in Florida after 14 of their peers and three of their teachers were killed in the Marjory Stoneman Douglas shooting on Valentine's Day, March For Our Lives might just be the momentum-starter the US government needs to enact change.
While the issue is solely an American one, there are hundreds of Australians planning on making a stand tomorrow in various locations around our country — to show their support to our closest ally, and to fight for the safety and security of kids in school. We chatted with Caitie Gutierrez, co-organiser of the March For Our Lives Sydney event, and she explained to us why it's important for Aussies to step up and make a change.
Where are the March For Our Lives marches happening around Australia?
"There are now four March For Our Lives events in Sydney, Melbourne, Canberra and Brisbane. Each event will probably be a little different. Some of us will be having rallies and some of us will be having marches. In Sydney, we have both American and Australian speakers lined up that consist of a mixture of parents, students, and American expats who now reside in Australia. Our goal is to show support for and solidarity with the youth and marginalised communities in the United States who are advocating to end gun violence."
Who can attend?
"The March is open to everyone and is family friendly. Members of the public can show support by attending a local event (bring signs!), or posting messages of support across their social media channels using the hashtags #NeverAgain, #Enough and #MarchForOurLives."
What would be the ideal outcome of tomorrow?
"It should be of no child's responsibility to fix the systemic issues within the United States, yet it has taken the actions of our incredible youth to get people mobilised. The youths who are organising in the United States have their own demands, and our goal is to just amplify their voices and show them that we hear them and support them."
If people can't get to the marches, how can they show support?
"If you can't attend a March For Our Lives event near you, you can share messages of support across your social media channels using the hashtags #NeverAgain, #Enough and #MarchForOurLives. If you live in a country with sound gun control laws, share your stories of how you feel safe in school and in other public spaces. Show Americans that their current reality can change for the better."
Get more info about the movement and the March 24 Marches at March For Our Lives.