Mother of Sandy Hook Victim on Las Vegas Mass Shooting 2017
The Mum of a Sandy Hook Victim Has a Must-Read Message For Congress After Las Vegas Shooting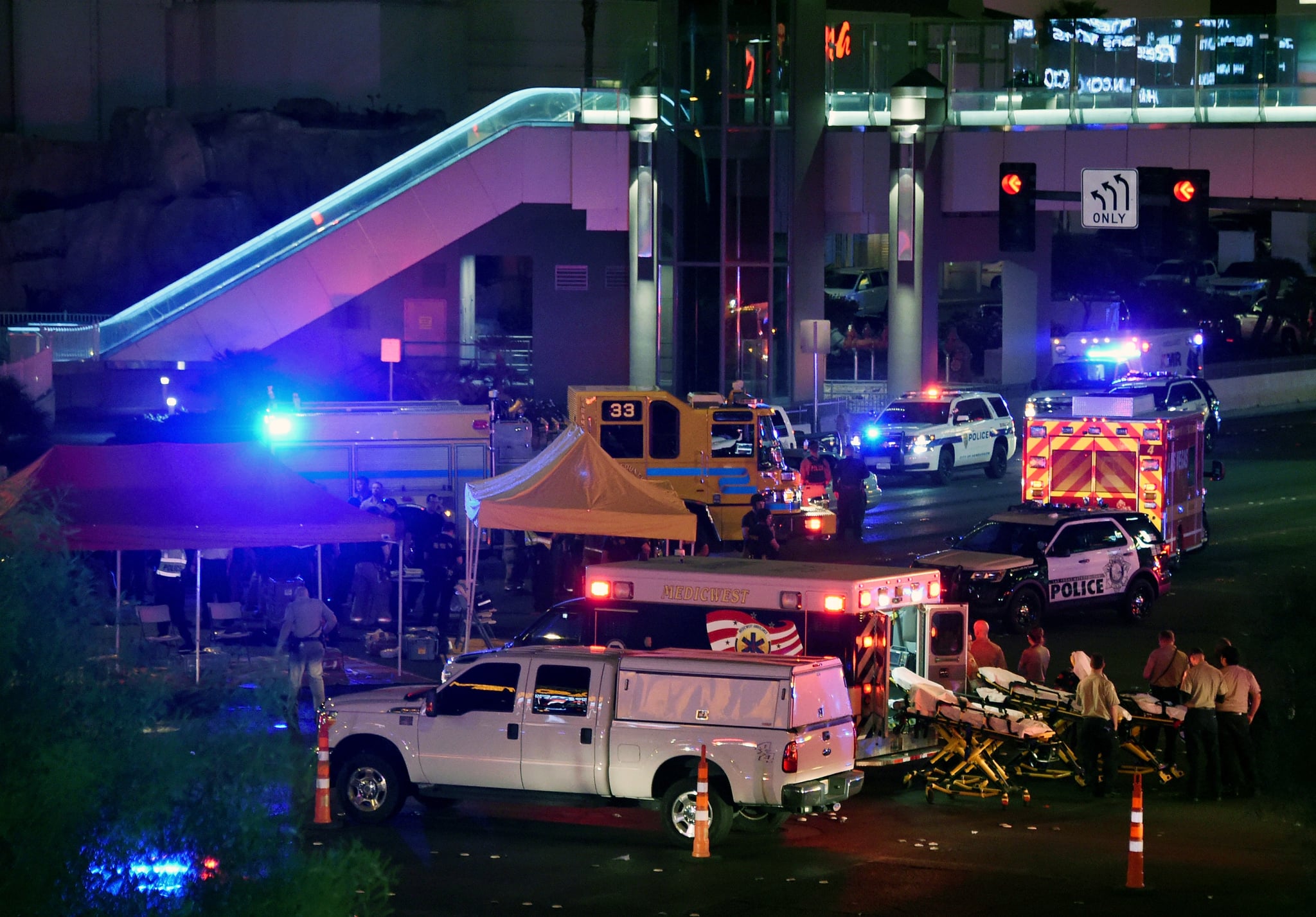 It has been almost five years since a mass shooting resulted in the loss of 26 lives at Sandy Hook Elementary School, yet America has made frustratingly little progress toward ensuring similar tragedies can no longer occur. And the mother of one young Sandy Hook victim has had enough.
In the wake of the Oct. 1 mass shooting in Las Vegas that injured hundreds of innocent concertgoers and killed at least 58, Nelba Márquez-Greene, the mother of Sandy Hook student and victim Ana Márquez-Greene, sent a series of powerful tweets calling out politicians for their inaction on gun control.
I don't know what to say besides this is on every congressperson who said in '13: There is simply nothing we could do. #LasVegas #Newtown

— Nelba Márquez-Greene (@Nelba_MG) October 2, 2017
Márquez-Greene tweeted that she took issue with the notion that the shooting in Las Vegas was a result of the increasing division between political parties rooted in the 2016 election. "Newtown happened well before Trump was elected," she said. "We need sensible gun legislation and we need it now."
She also pointed out what she views as conflicting priorities in American culture that prevent us from protecting ourselves against continued gun violence. "In America we value guns, flags and fake acts of patriotism over people, pain and real acts of courage," she wrote.
Later, Márquez-Greene described the grief of losing a child to senseless violence — and the fear she has that other mothers and family members will have to live with that same pain in the wake of the Las Vegas shooting. "You don't recover from this — as a mother, brother, father. You manage. But there is no recovery." Outlining the heartbreaking realities of life after losing a child to gun violence, she wrote about the struggles of having to navigate life with post-traumatic stress disorder (PTSD), anxiety, and depression after the loss of a child.
Guess what folks? Gun violence and grief hurt in EVERY zip code. In every color. Grieving mothers need your help. #LasVegas #Newtown

— Nelba Márquez-Greene (@Nelba_MG) October 2, 2017
But above all, Márquez-Greene made it clear that she believes Congress and its failure to pass sensible gun control legislation are to blame for the continual mass shootings in our country. She wrote that she is "stunned by the level of trauma (direct or vicarious) Congress is willing to make us suffer through" before adding that its lack of courage to take "meaningful action on issues that most matter" is "outrageous."
According to the Gun Violence Archive, the latest shooting in Las Vegas is America's 273rd mass shooting in 2017. And as a mother who lost her child to gun violence, Márquez-Greene just wants to know one thing: "Is this what we are saying to American citizens they have to accept as normal?"