New Healthy Qantas In-Flight Menu For Long-Haul Flights
Qantas Has Changed Its In-Flight Menu Because It Cares About Your Gut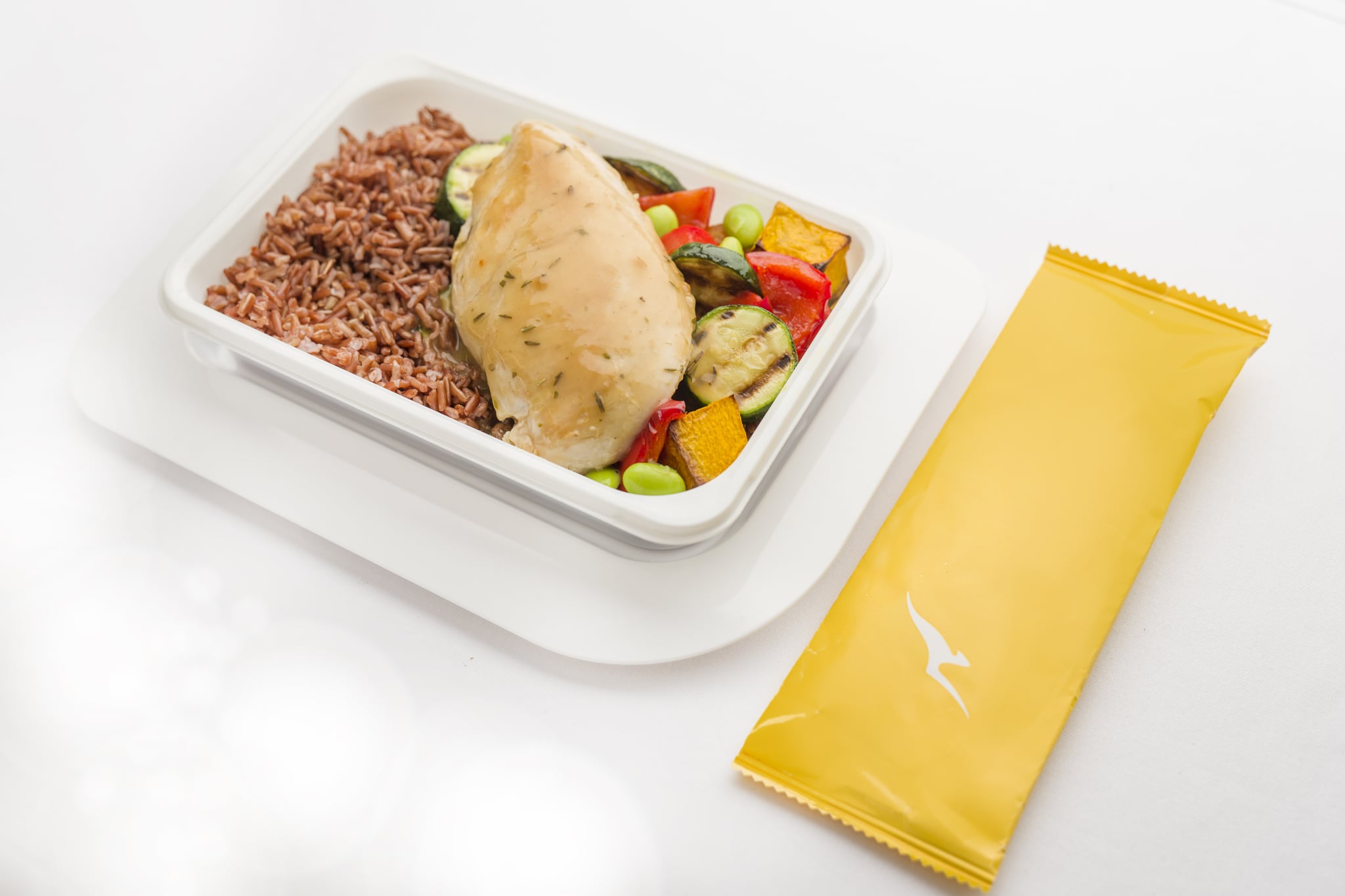 Long-haul flights are about to get a whole lot more healthier thanks to a partnership between Qantas and The University of Sydney's Charles Perkins Centre. In a statement released by the airline, Qantas is looking at ways they can help passengers feel their best during long-haul flights and have charged Australian chef, Neil Perry, with the job of creating healthy meals for the history-making Qantas 787 Dreamliner flights from Perth to London in collaboration with scientists from the Charles Perkins Centre.
"Working with clinical sleep specialists, nutritionists and metabolic scientists, we've designed new menu options using delicious ingredients that have added benefits of hydration, aiding sleep and reducing jetlag," says Mr. Perry.
So, what does the menu look like exactly?
If poke bowls (depending which cabin you're in) and probiotic cold-pressed juices are your thing, that's exactly what you'll find on board, along with herbal teas designed to encourage relaxation and dishes with ingredients that promote hydration, like celery and strawberries. For the fancy folks in Business Class, organic kombucha by Remedy is on offer while hot chocolate containing amino acid tryptophan is served throughout the cabins at bedtime to help the body's sleep cycle.
The scientific research into nutrition and hydration conducted by the Charles Perkins Centre has been incorporated into each meal (from Economy to First Class) to help encourage sleep at optimal times during the flight and a happy tummy, which sounds like a massive help on the 17-hour flight between Perth and London.
Image Source: Qantas