Philando Castile's Mother on Jury Verdict
Philando Castile's Mother Is "Mad as Hell" as Officer Who Killed Her Son Is Found Not Guilty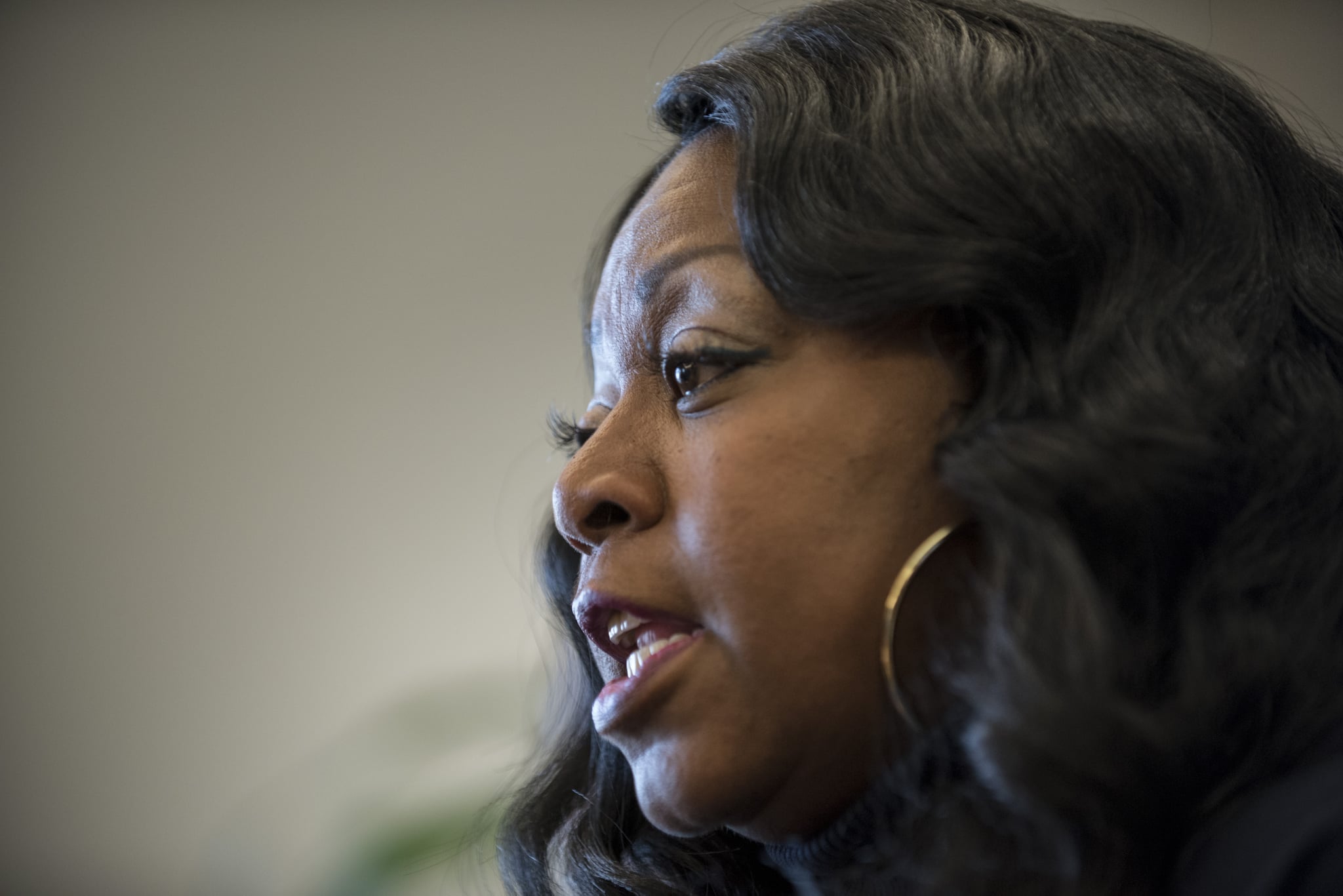 On June 16, a jury found former Minnesota police officer Jeronimo Yanez not guilty for charges related to shooting and killing 32-year-old Philando Castile nearly a year earlier. The case drew national attention as yet another example of excessive police force against black men and because Castile's girlfriend live streamed the aftermath on Facebook Live. The verdict drew outrage across the country, and Castile's mother Valerie reacted to the verdict in a powerful speech on the courthouse steps. "The system continues to fail black people and it will continue to fail you all," she said shortly after the verdict was handed down.
"I'm so disappointed in the state of Minnesota," Castile continued. "My son loved this city and this city killed my son, and the murderer gets away — are you kidding me right now?" She further states that "we are not evolving as a civilisation, we are de-evolving. We are going back down to 1969. What is it going to take? I'm mad as hell." You can watch a clip of her reaction ahead.
NEW: Philando Castile's mother reacts to not guilty verdict against police officer in the death of her son: "I'm mad as hell right now." pic.twitter.com/rWsq3XnhHt

— ABC News (@ABC) June 16, 2017
Castile was shot on July 6, 2016. He was stopped for a broken taillight and told Yanez he was licensed to carry a gun and had one in the car. As Castile reached for his wallet and license, Yanez shot at him seven times. Yanez later said that he thought Castile was reaching for his gun. After he was shot, Castile's girlfriend, Diamond Reynolds — who was with him in the car along with her daughter — started live streaming on Facebook. Yanez was charged with "manslaughter and reckless discharge of a firearm" and, if convicted, could have faced up to 10 years. He was acquitted on all counts.