Queen Elizabeth II Doesn't Mention Donald Trump in Speech
Did the Queen Just Royally Snub Donald Trump? All Signs Point to Yes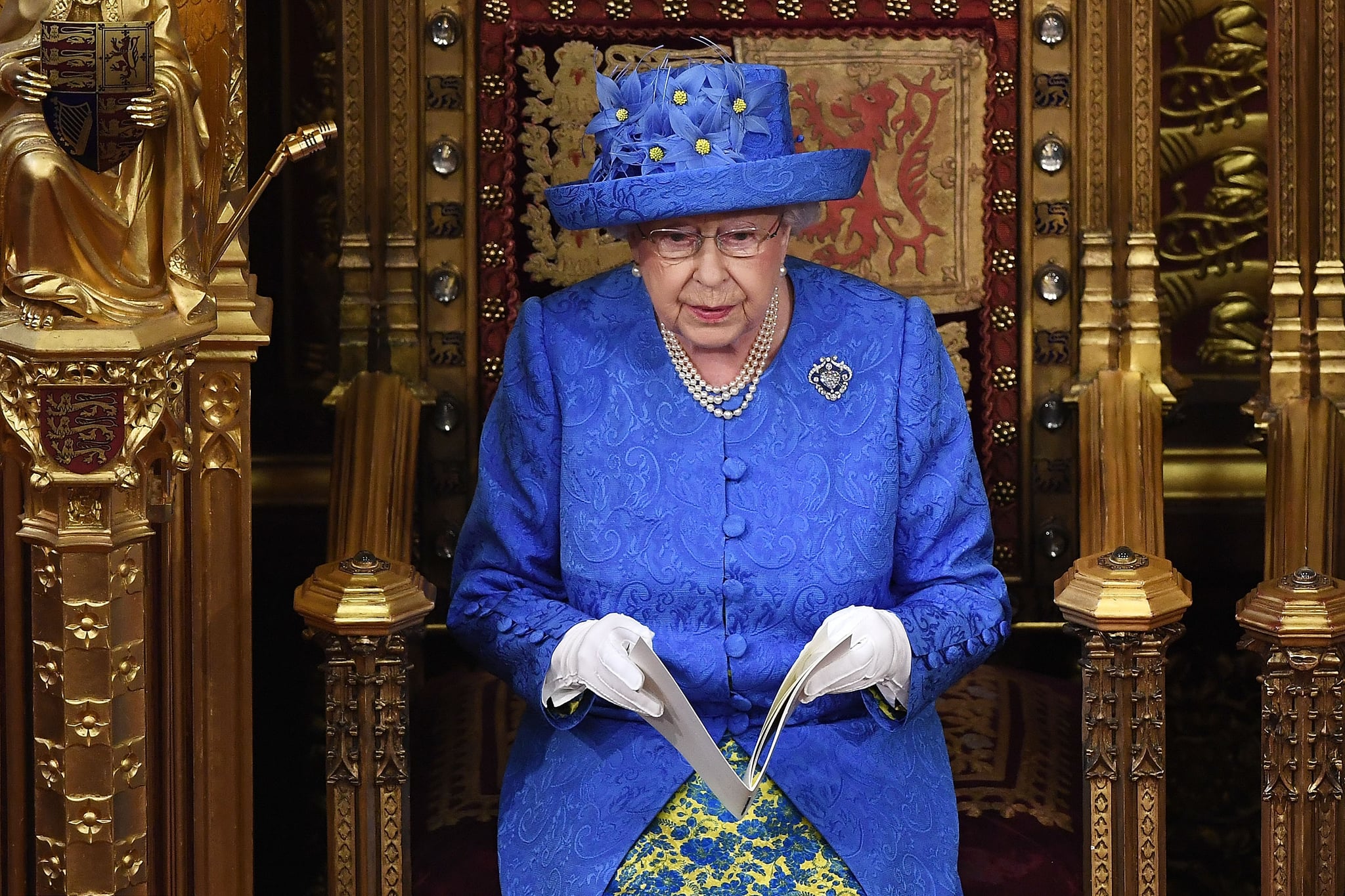 It looks like President Donald Trump might not receive a warm welcome from Great Britain. In a speech to Parliament on June 21, Queen Elizabeth II didn't mention Trump's scheduled, upcoming visit later this year . . . but she did mention the Spanish royal family's visit in July. Considering Trump's insensitive tweets after the London terror attack on June 3, the queen's omission isn't entirely surprising.
In her speech, the queen said she and her husband will welcome the Spanish royal family next month — and that's it. British Prime Minister Theresa May first invited Trump to the country on Jan. 27, which Trump accepted. However, since then, Trump's dropped the US out of the Paris Climate Agreement and critiqued London Mayor Sadiq Khan for his response to the London attack. Even May chastised Trump for his comments, stating, "I think Donald Trump was wrong in the things he has said about Sadiq Khan . . . We have been working with Sadiq Khan — party politics are put to one side — we work together." Khan has also said Trump's visit should be cancelled. "I don't think we should roll out the red carpet to the president of the USA in the circumstances where his policies go against everything we stand for," Khan said to Channel 4 News.
Trump's visit was first postponed in February. The president then reportedly told May in June that he didn't want to visit unless protests were scrapped and British citizens supported his visit.